Dear Cheryl,
What is the best way to handle a wedding when it's the bride's second wedding, but the groom's first? The bride has children and the groom doesn't and they're both around 40 years old. I really want to do the right thing.
Lisa
---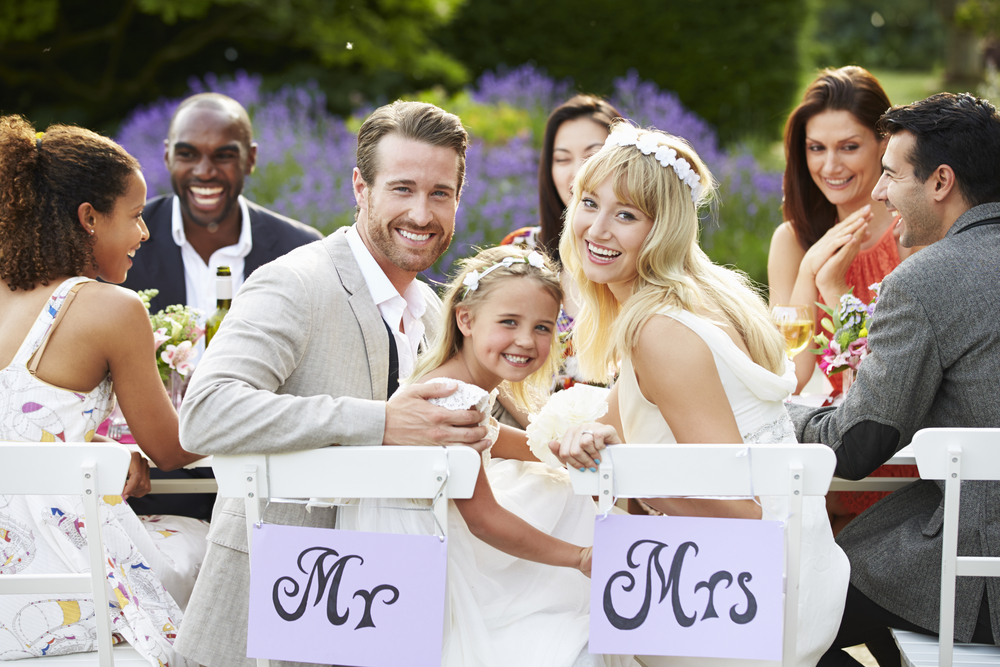 ---
Dear Lisa,
Rest assured, it doesn't really matter if one of you has been married before. These days, almost anything goes when it comes to second marriages and any type of wedding is perfectly correct. From an etiquette point of view, the same steps apply to a first or second marriage:
Determine a budget.
Figure out who you want to invite.
Plan your wedding around the number of guests invited.
The first thing to do is to sit down with your fiancé and decide what type of wedding celebration you both want: a small intimate affair, a large celebration or something in between? Even though you have been married before, you do not have to limit yourself. You may have any type of wedding that you and your fiancé desire. Whether small and intimate, or large and elaborate, choose a wedding that makes you comfortable and reflects your personality as a couple.
Set a budget and make a guest list. Then determine your venue and the type of wedding you can afford based upon those that you'd like to invite. Ask yourself: "Can I afford this venue and entertain this number of guests within my budget?"
I would also recommend that you include your children in the process, if at all possible. Make your wedding feel like a family event by including them in the ceremony or a giving them a special job.
Sometimes with a second marriage, there may be family situations to consider. Be mindful of other's feelings.
I've written a blog post, "Love and… Remarriage: Etiquette for an Encore Wedding", that may be helpful during your wedding planning process.
Good luck and remember: center the event on the celebration of your love and commitment to one another and all the other details should fall into place.
---
If you have questions or comments about gift giving or wedding etiquette, please comment below or email [email protected].
Emails in this column are received from readers. Emails may be edited for spelling and grammar, or to remove sensitive information, however, we are careful not to alter the intent or content of the question.
Cheryl Seidel is the founder and President of RegistryFinder.com, an intuitive search engine that helps gift givers quickly and easily find online registries for weddings, baby showers, graduations and more.