As the Mother of the Bride, you should have a place of honor at most of the wedding and pre-wedding events, including the bridal shower. But what if you (the MOB) and your other daughters (the sisters of the bride) have not been invited to the bridal shower?
Dear Cheryl,

My daughter's fiancé's aunt is hosting a bridal shower for my daughter. Should the aunt include me, the Mother of the Bride, and the bride's two sisters (who live nearby)? My daughter is having three bridesmaids and two of them are her sisters. The aunt's response about inviting the MOB and bride's sisters is "that is not what is normally done." Is that correct or are we supposed to be invited?
Thanks for your help,

Denise
---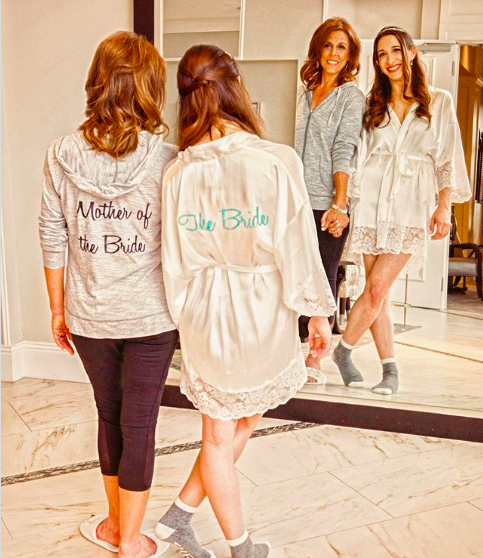 ---
Hi Denise,
You are correct and the fiancé's aunt is mistaken. Of course you would want to be there!
A bridal shower is usually an intimate gathering reserved for those closest to the bride (who of-course are also invited to the wedding!) The bride's immediate family in most cases should be invited to the bridal shower. Bridesmaids are always invited and sisters are always invited. Since your daughters are both bridesmaids AND immediate family, they should definitely be invited.
One exception might be if you or your daughters had to travel a long distance to be there. In that case the host might feel that you shouldn't have to bear the expense of the travel. Or perhaps she is aware that someone on your side of the family will be hosting a separate shower and didn't want to send duplicate invitations.
Even when a bride is given multiple showers, the bridesmaids are often invited to all the showers in their area. They just don't have to bring a gift to each shower. For further details please take a peek at my blog post, "Who Should Be Invited to a Bridal Shower?"
The aunt is the hostess and can technically invite whomever she chooses. However, it is customary to consult with the bride on the guest list. Bridal showers are often one of those pre-wedding events where the two merging families can mingle and get to know one another. Whatever her reasons, I think you could ask your daughter to discuss the guest list with the host, find out her reasoning and also ask that you and her sisters be invited.
Whatever happens, be forgiving and gracious and try not to let any hard feelings affect your joy or your daughter's special day.
---
If you have questions or comments about gift giving or wedding etiquette, please comment below or email [email protected].
Emails in this column are received from readers. Emails may be edited for spelling and grammar, or to remove sensitive information, however, we are careful not to alter the intent or content of the question.
Featured Image Courtesy of @jeff_kolodny_photography