There's no one way to plan a wedding, and there's no one way to style a casual wedding-day wardrobe. Here are our top tips!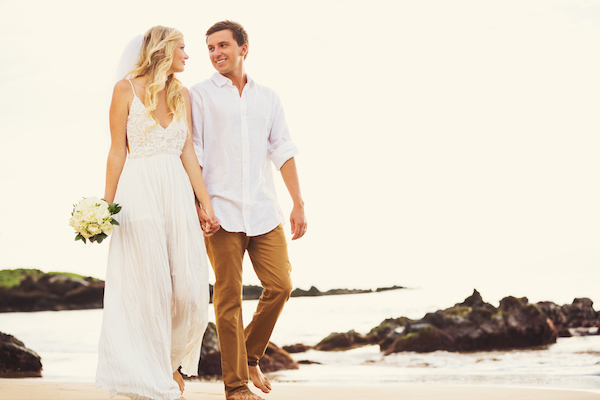 When you're planning your wedding, there's a lot to consider before you can make any big decisions. From the venue and season to the color scheme and budget, there are some elements that influence the rest of your choices leading up to the big day. One of those choices is the dress code—and I don't just mean for your guests!
Of course, there's absolutely nothing wrong with a formal or semi-formal wedding, but If you want to infuse your own celebration with a more casual vibe, start with your own attire. As the bride and groom, you set the tone for what others should expect, and we all know that there's no one way to plan a wedding.
Here's a quick tip: whatever you choose for your own dress codes, take it down a notch for your guests to ensure they won't accidentally upstage you. You don't want anyone feeling awkward, whether it be yourself or a beloved friend or family member.
With all that said, below, we've put together a handy guide to help you curate the perfect groom's outfit for a laid-back wedding day, from semi-casual all the way to super casual. Once you've found a look that works for you, head to the Macy's Wedding Shop that's full of unique pieces that will fit into your personal style and make you feel like a million bucks.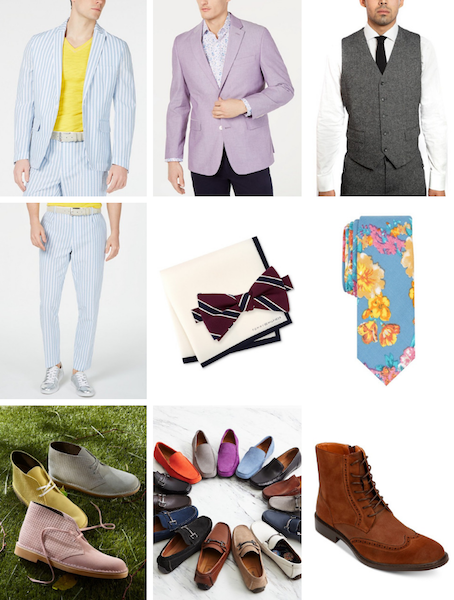 Semi-Casual
Putting together a wardrobe that will work for your semi-casual groom will come easily in just a few elements:
When it comes to the suit, steer away from a tuxedo and opt for a two-piece suit or a sport coat instead. Play with fabrics and colors. Don't feel obligated to stick with a jacket that has buttons, or tied to a tie. This seersucker option is fun, traditional, and casual—and comes with matching pants.
If you decide to forgo a blazer, think about adding a fun, colorful tie to the mix to keep things casual but put-together, like this flower-patterned Or, you could always throw on a bow tie or a vest for a little fun!
Since you're keeping things just shy of semi-formal, it's a good idea to stick to a structured shoe. Think a classic driver (bonus: you'll likely get lots of post-wedding use out of them), a colorful chukka boot, or leather boots. It all depends on your personal style!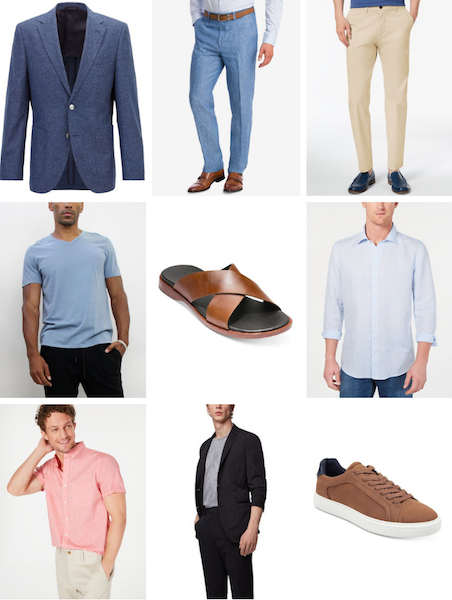 Casual-Casual
If you've opted for a truly casual approach, the most important thing to keep in mind is making sure all the elements of your wardrobe come together in a tasteful way that represents your personal style: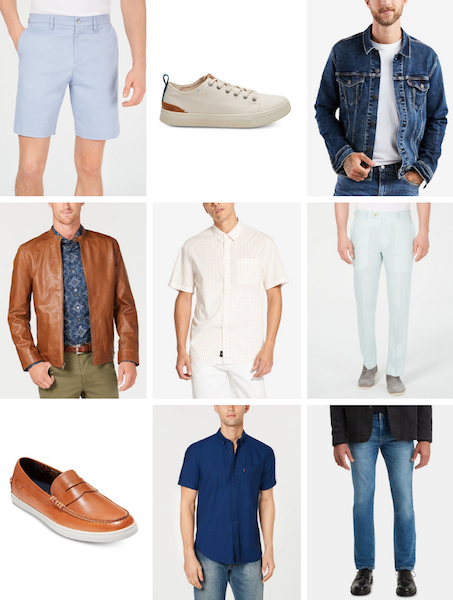 Very Casual
There's nothing wrong with keeping your wedding attire on the super-casual side. Here's how to get it done while still looking like the star of the day: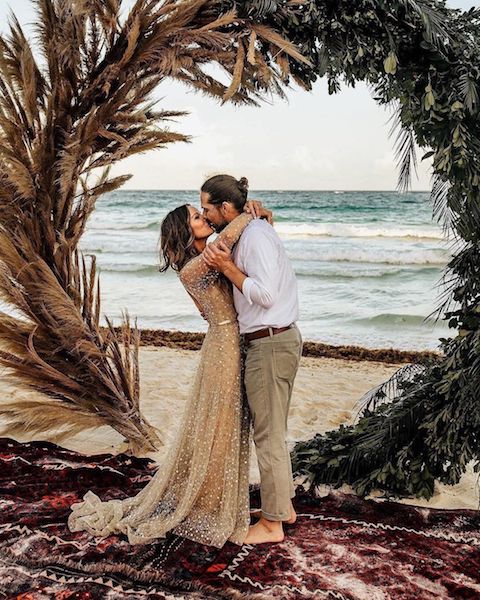 Going Casual
Now that you've seen three tiers of casual groom's attire, I hope you feel confident in choosing something that works for your style and venue. As we mentioned above, the Macy's Wedding Shop is a fantastic, one-stop resource for all your wedding day attire needs. And if you're in need of some extra help, Macy's also offers a free stylist service to take all the guesswork out of the process! Needless to say, you're in incredibly capable hands.
Remember, this is your big day, and you should ultimately feel comfortable celebrating—no matter what that looks like. Of course, that's just one piece of the wedding puzzle, so be sure to head to the Give It Blog for any other registry, guest, or etiquette tips to answer all your burning questions.