Summer is the time for all things fun and fresh! Everyone is on the hunt for the best smoothies, ice cream, and iced coffees. It's also the time of year where kids are on the hunt for a multitude of snacks.
Without the routine of school or daycare that the fall and winter provides, it can feel like every hour is snack time.
If you have littles who are always looking to fill their tummies, this is the time to use up all that glorious summer produce from your favorite farmer's market and try your hand at some homemade versions of your kiddos' favorite pouches and smoothies.
Feeling a little intimidated? Have no fear–RegistryFinder is here to help! We've collected a few of our favorite recipes you and your kids will be enjoying all summer long!
Our Favorite Summer Recipes for Babies and Kids
Summertime Smoothies
Smoothies are a great way to beat the summer heat and sneak some greens into your kids' diets. There are a million different variations, depending on you and your kids' preferences, and most can be made with fresh or frozen fruit. Here is our favorite base recipe:
Start with a splash of water in your blender.
Add half of a fresh or frozen banana.
Top with a handful each of strawberries, pineapple, and spinach.
Add one spoonful of plain Greek yogurt and one splash of almond milk.
Blend until smooth.
You have a stainless steel cup to keep all your summer favorites ice cold–why not have one or two for your kids? These stainless steel ramblers come in a few different colors and are the perfect size for those homemade kid smoothies.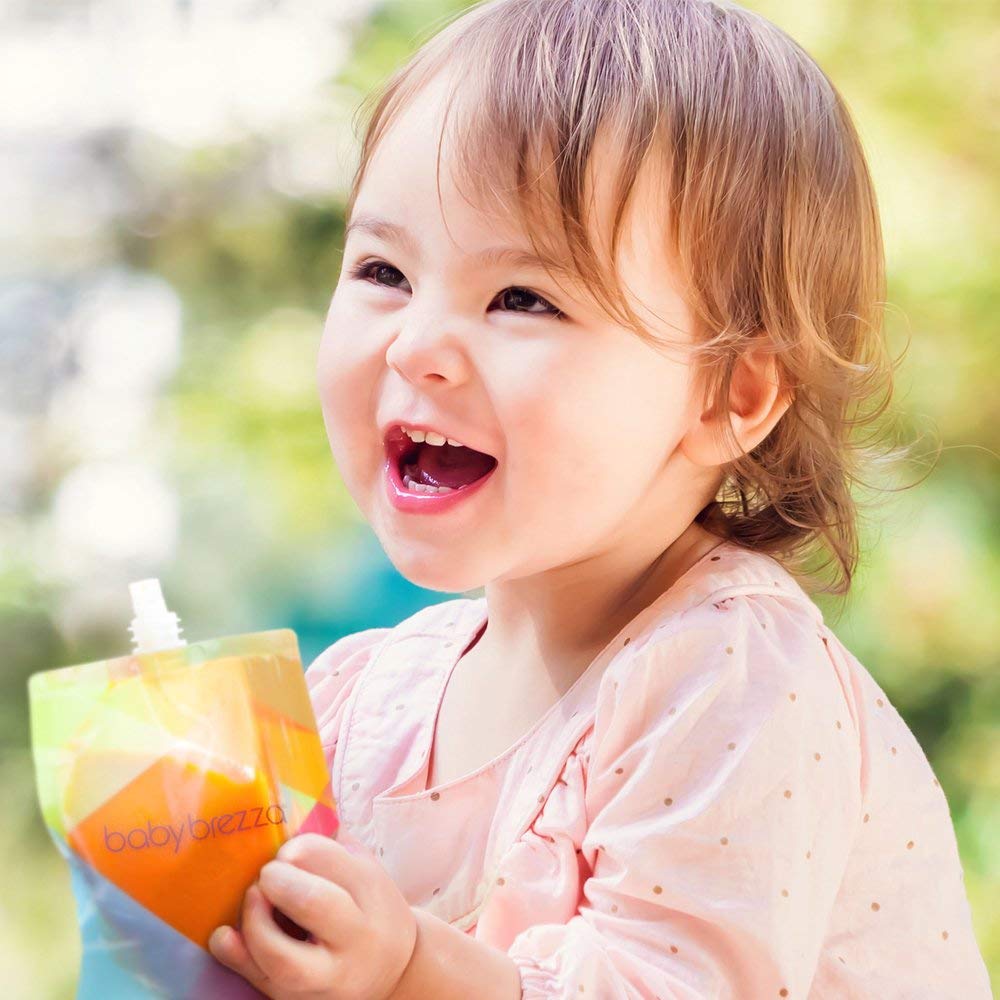 Summertime Pouches
Much like the smoothies, summertime pouches are just your choice of in-season, favorite fruits and veggies.
In your blender, add 1 cup pineapple and ⅔ cup broccoli.
1 or 2 tablespoons of lemon juice will help preserve these fresh pouches, especially if you plan on freezing them.
Mix together then add to your fill station or spoon into reusable food pouches.
Your summer will be saved by these reusable pouches. They refill from the bottom, making them easy to fill with your favorite smoothie and even easier to clean when your kids are all done. They're dishwasher and freezer friendly so you can stock up on all your kids' favorites and make them last all summer long. (And if you're feeling really committed to homemade pouches and baby food, it may be time to invest in one of these squeeze stations.)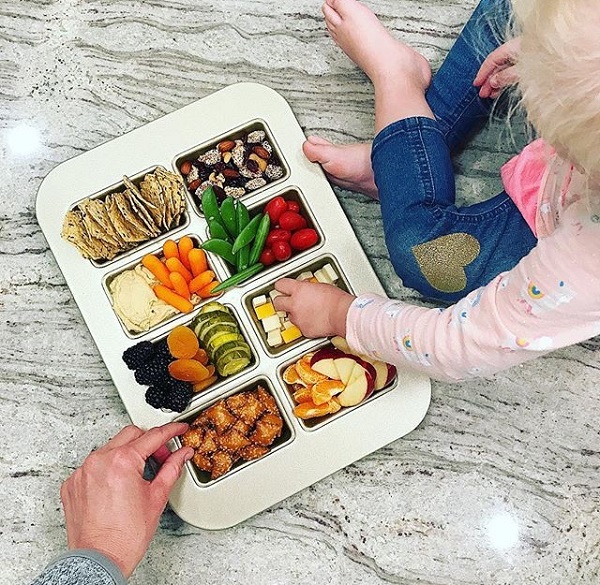 Summertime Snacks
Chances are, you have a few of those great muffin tins lying around in your kitchen. They will make summer snack time and lunch time in your house even easier as the segments are the perfect portion control for your littles and give just the right amount of variety to keep everyone happy. A few of our favorite muffin tin fillers include:
Watermelon chunks
Sugar snap peas
Grape tomatoes
Peaches
Pretzel sticks
Animal crackers
Cheerios
Cheese cubes
Turkey roll ups
Dipping sauces like ranch
Crackers
Strawberries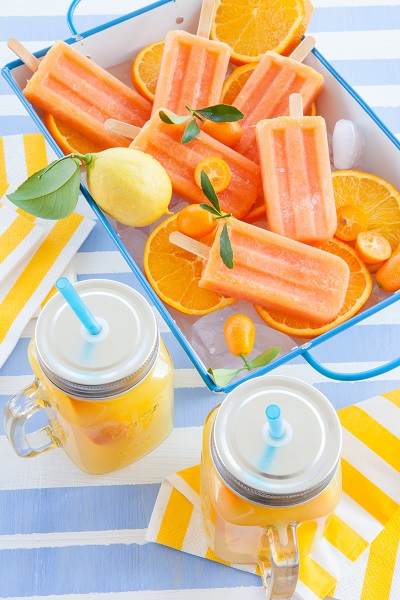 Summertime Popsicles
Popsicles are the sweetest way to stay cool in the summer, but the store-bought ones are often packed with unnecessary sugar. In-season berries and fruit can be just as tasty and even better for you and your family.
Like with smoothies, start here with a base recipe and add in your favorites for any variation:
In your blender, pulse 2 cups fruit of your choice. (Blueberries, peaches, strawberries, etc.)
Mix in 2 cups of vanilla or plain Greek yogurt by hand.
Add in 2 tablespoons of honey.
Pour into popsicle molds and freeze overnight.
Making popsicles at home is a breeze with these molds. They come with a silicone funnel for pouring and a tiny brush for cleaning with ease.
No popsicle molds? No problem! Growing up, one of our summertime favorites was pouring orange juice or lemonade (or any juice you have on hand) into ice cube trays and freezing. Once frozen they were the perfect (and easiest) treat for summer!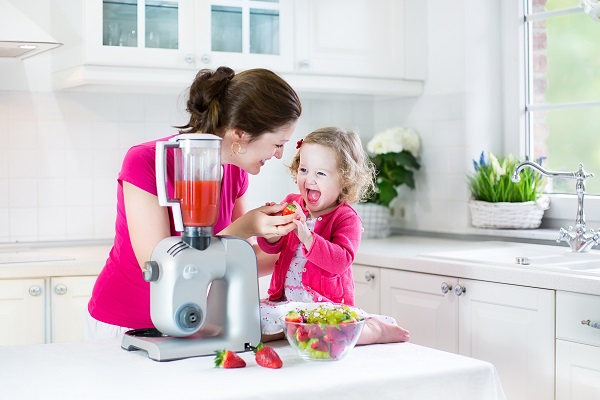 Get your Kids Involved!
Get your kids involved with these summertime recipes, from start to finish. Pick your own berries, head to the farmer's market, make grocery shopping a scavenger hunt adventure. Then pick out a favorite recipe and get started. Your kids will love the end result, but they'll love the time spent with you even more!  Plus, they're more likely to eat a healthy snack if they help make it!
For all the summer essentials you need for your kids and more fun family ideas, don't miss our GiveIt Blog!