A traditional American Thanksgiving spread typically has an overabundance of mouthwatering, delectable dishes, and I love it! However, I don't love the way it makes me feel so I set out to find light and healthy Thanksgiving sides and desserts.
If you think about it, the Thanksgiving table features autumn's best harvest- sweet fruits and flavorful vegetables- so we decided that there's no reason you can't have healthier alternatives to the traditional Thanksgiving accompaniments. They're still delicious, but you can put away the stretchy pants and feel good about enjoying your Thanksgiving feast.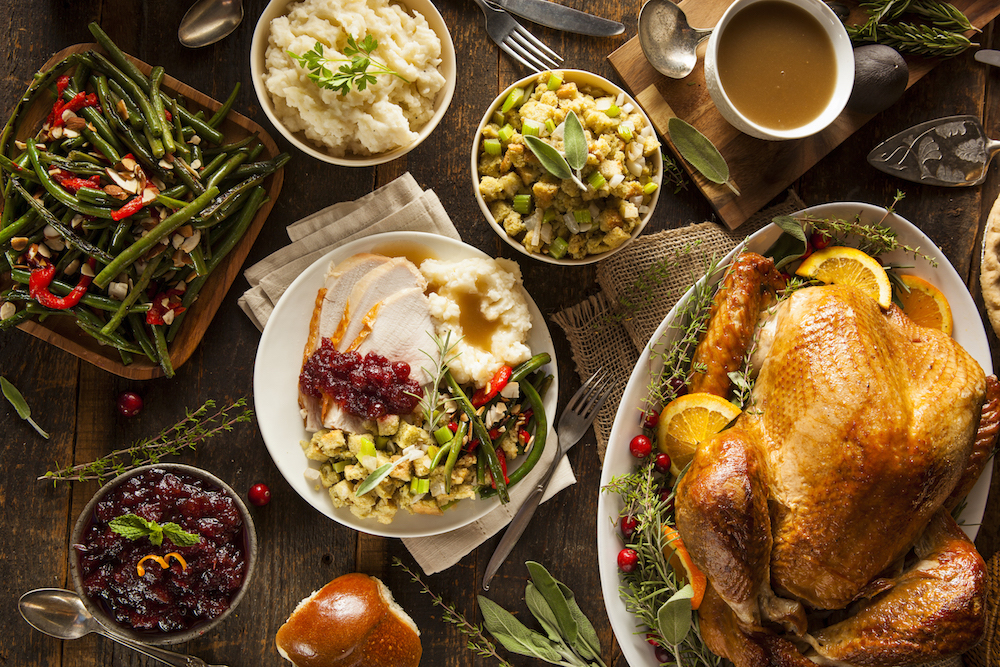 Today, we've partnered with our friends at Bed Bath & Beyond® to bring you these wonderful, healthy sides and desserts. The fantastic customer service and extensive selection of housewares makes Bed Bath & Beyond one of our favorite places to shop. Equip yourself for cooking and entertaining this holiday season with the great selection of roasters, dinnerware, serve-ware and linens found in their Thanksgiving Shop.
Thanksgiving Sides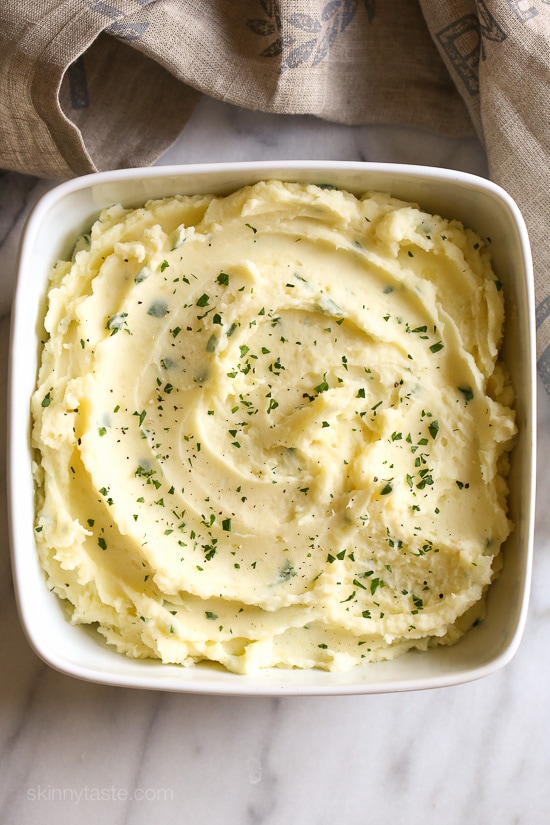 Every Thanksgiving table needs mashed potatoes. But my waistline doesn't need all that cream and butter. Thankfully, these spuds are loaded with garlic and light sour cream, but still creamy and delicious. If you don't have a potato ricer, be sure to pick one up for perfect mashed potatoes every time.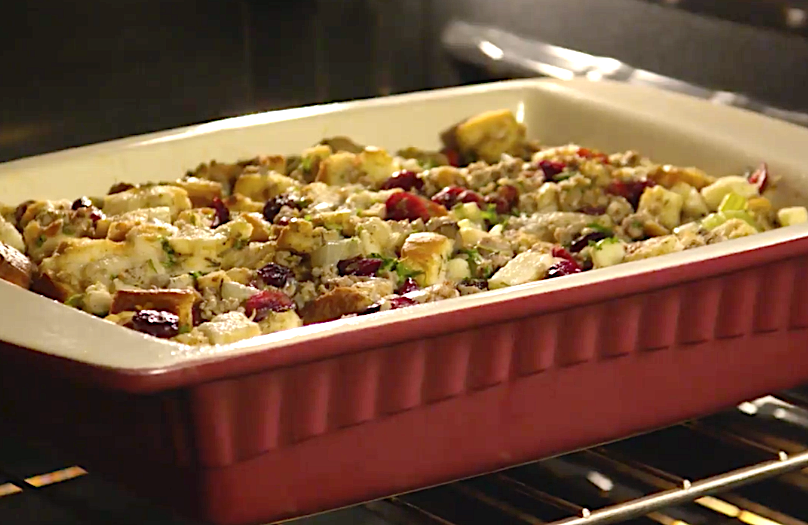 In this classic recipe from All Recipes, turkey sausage and whole grain bread are used to lighten up the typical stuffing recipe and definitely enhance this Thanksgiving staple.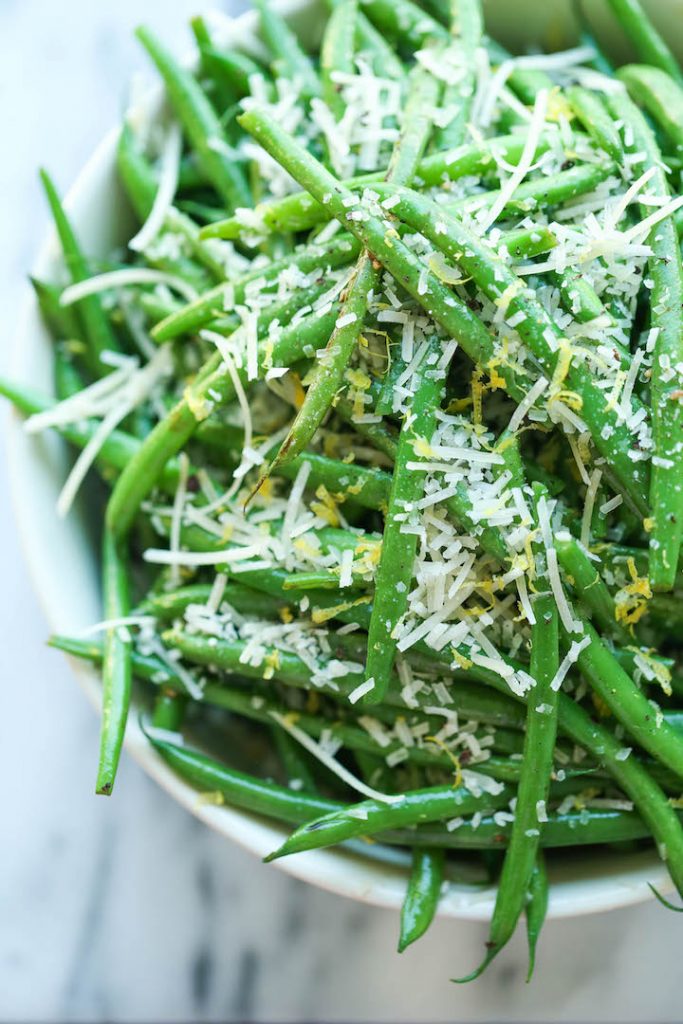 Green bean casserole is one of my favorite Thanksgiving accompaniments. I just can't resist those crunchy, fried onions! But, it was love at first bite when I tasted lemony, garlicky green beans and I may never go back.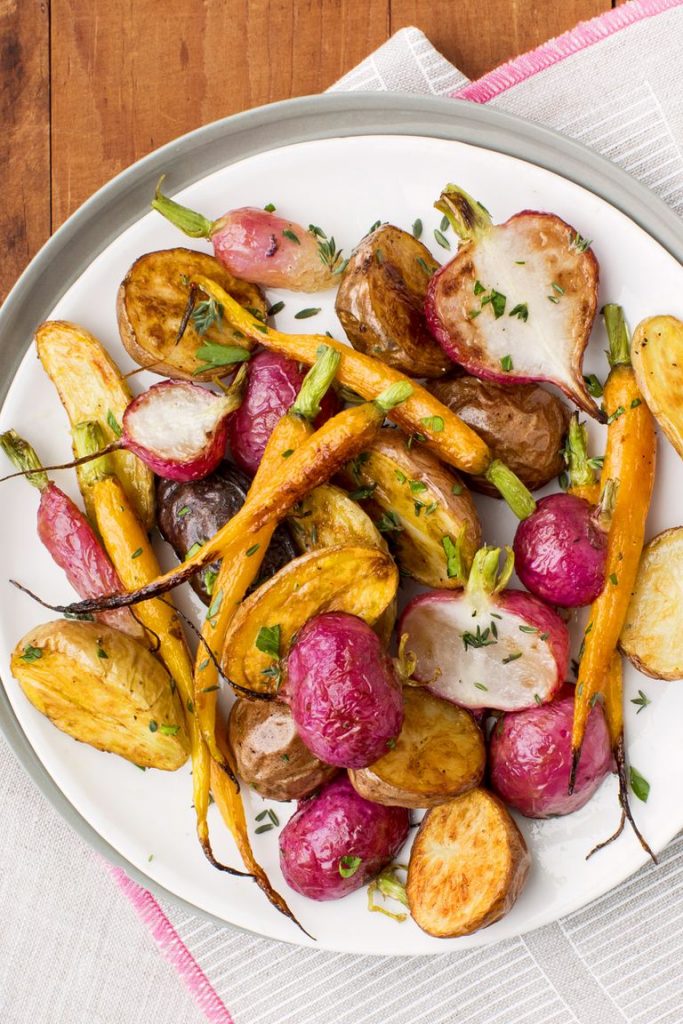 Carrots, turnips, and parsnips shine is this bright and colorful dish. Cut your veggies the day before Thanksgiving. Just before your meal, quickly season them, then roast them on a foil-lined baking sheet for easy clean up.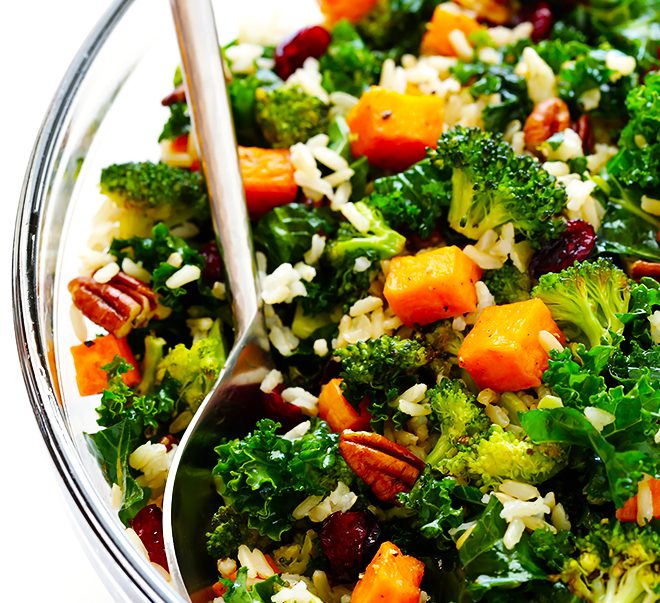 When I think of Thanksgiving, I don't think of salad, but since we're trying to be health conscious this year, I thought I should include some leafy greens. This sweet and savory salad can be prepped up to three days ahead of time and mixed up right before the feast. The bright colors will add a nice pop to your table! Present in one of these beautiful salad serving bowls.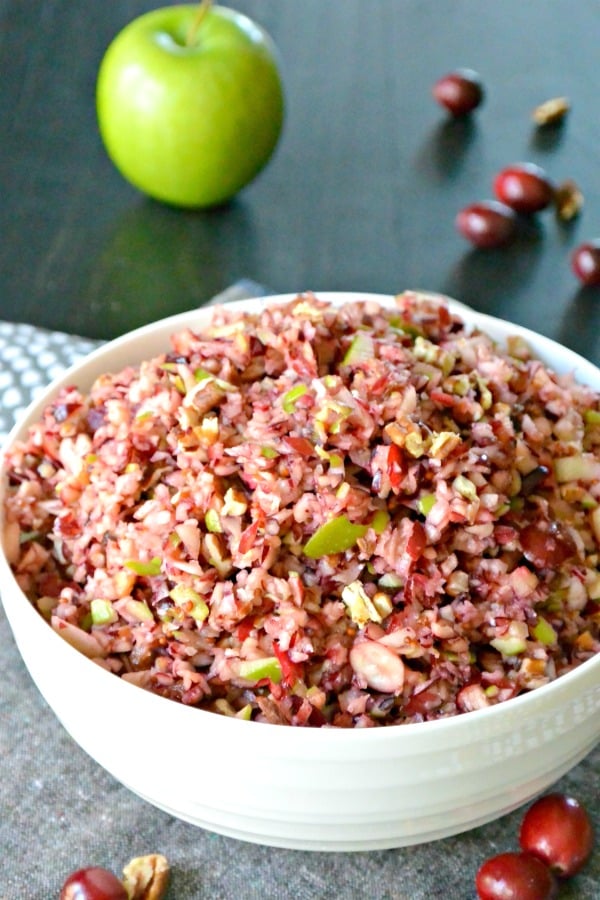 Cranberries, apples, and oranges come together in a fresh, new twist on that canned classic. By using your food processer, this tasty relish can come together in minutes. It can also be made up to 3 days ahead of time and refrigerated until Thanksgiving dinner. Easy peasy!
Thanksgiving Desserts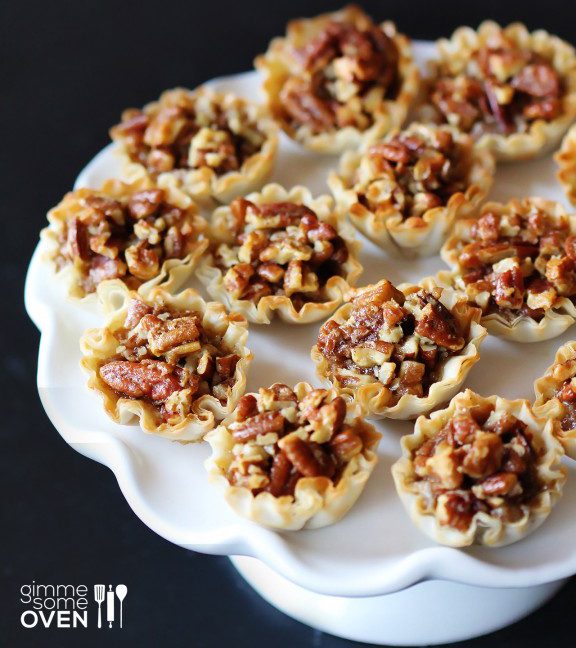 Coming in around 500 calories per slice, pecan pie is the biggest diet destroyer. (Not to mention it's chock-full of corn syrup and sugar!) These bite-sized tarts are lightly sweetened with honey and brown sugar, but still oh-so-yummy!
The double crust on an apple pie is really what gets you in trouble. In this lighter version, the crust is replaced with a crunchy, sweet oat and walnut topping. And you won't have to mess with a (sometimes difficult) pie crust- just mix up the ingredients then dump into your favorite oven-to-table baking dish!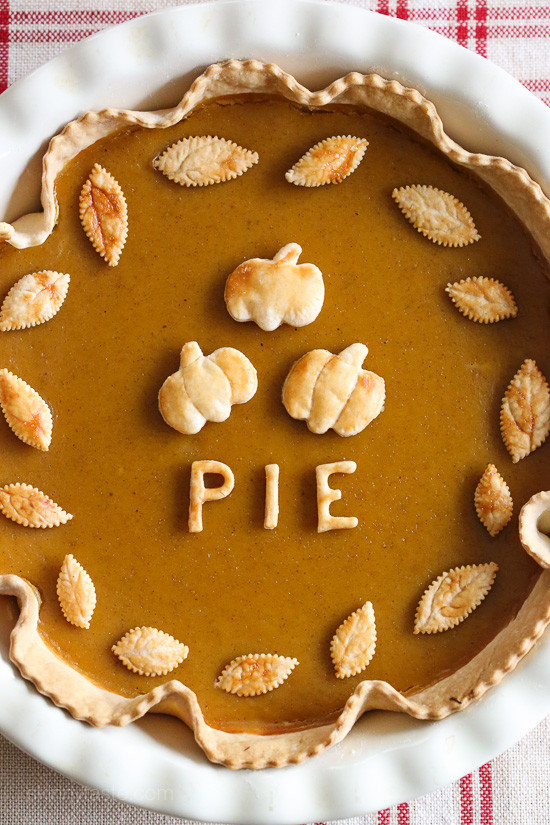 There really isn't too much you can do to make a pumpkin pie healthier. I mean, you're practically eating a vegetable for dessert. But the secret to a lighter pie is super simple- just roll your crust a bit thinner. Trust me, you won't miss it!
If you haven't made pie crust before, make sure you're prepared with a pie dish, rolling pin and silicone baking mat! (My mom always uses a silicone mat for rolling out a piecrust, so I do too.)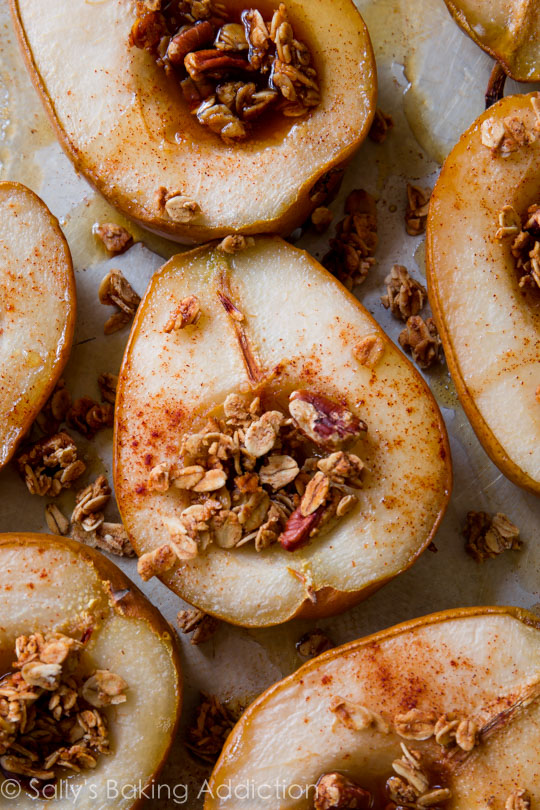 These beauties are topped with cinnamon, maple syrup, vanilla and your favorite granola for a simple and wholesome dessert. Hint: use a melon baller or cookie scoop to core out the seeds!
Just add a turkey to this menu and you'll have a delicious, light and healthy Thanksgiving meal. Don't gobble 'til you wobble…enjoy the feast without feeling overstuffed. You'll thank me later!
Pin now and save these light and healthy recipes for later!