One of the sweetest gifts of my early 20s has been watching my best friends fall in love.  It's been such a joy to be there as they've met, fallen in love with and become engaged to the men of their dreams. What has made that gift even sweeter has been being a part of their wedding days, getting an up close and personal view of the first day of their forever.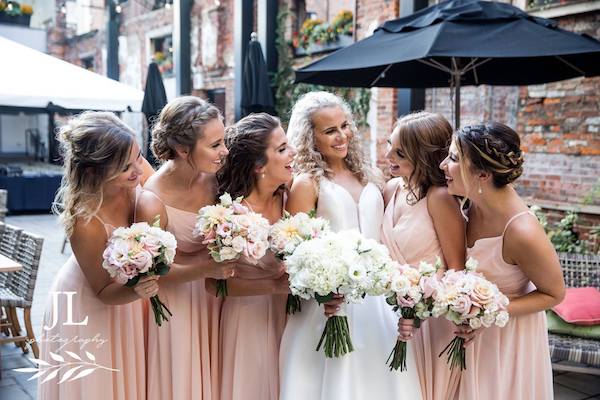 If you're a Maid of Honor or bridesmaid this wedding season, consider first what an honor and gift it is to stand next to your sister or cousin or best friend as they start off on the greatest adventure of their life: marriage. Then consider ways you can mark this moment for her. Gather up the rest of your bride tribe and brainstorm some sweet, meaningful and creative gifts to give your favorite bride before she walks down the aisle. It'll be something she cherishes forever!
We've got a few ideas to get you started!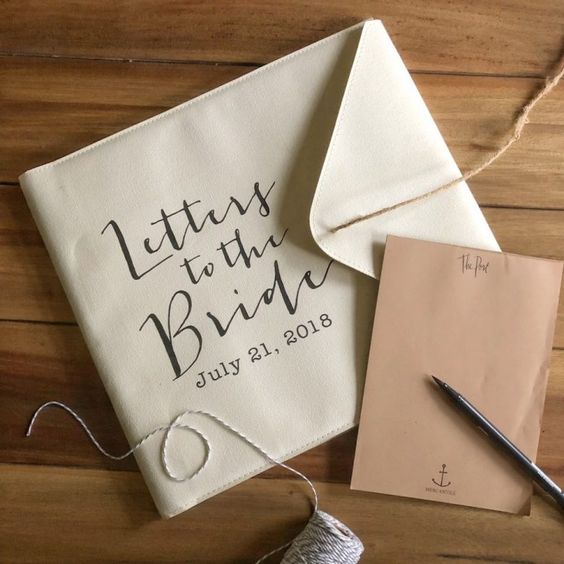 Words of Love  
If the bride thrives on words of affirmation, ask the women in her life to write some down. Have the bridal party, mother of the bride, aunts, grandmas, cousins, friends, etc. write a note to the bride. Then compile all your notes into a scrapbook or binder. My maid of honor bought a brand new journal (because she knows I'm a huge journaler!) and had all my bridesmaids write a little note to me on the first few pages of the journal. Then I used that notebook for my whole first year of marriage, documenting everything. It was so special to have their words close to me everyday when I sat down to write.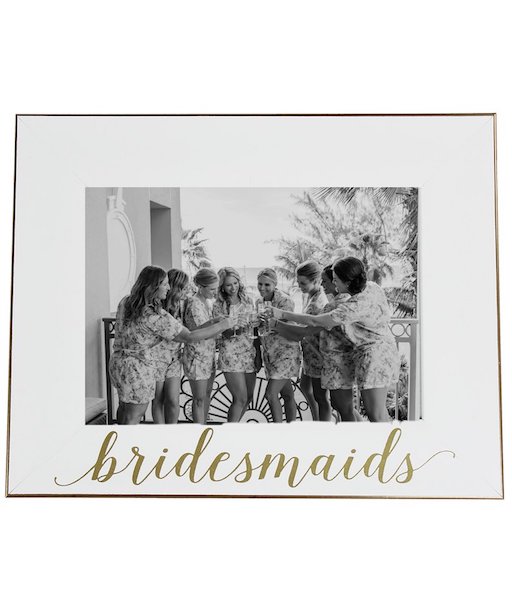 Framed Photo
This is a great gift to give before (with a rehearsal dinner or bachelorette party snap) or after the wedding (with a professional bridal party shot). Find a pretty frame and add in a favorite group photo of the bride with her bridesmaids. It will go perfectly on her vanity or nightstand as a remembrance of the time all her best friends were together in one spot. I have a print of one of my favorite wedding day pictures of me and my girls next to my bedside lamp and I love seeing it every day!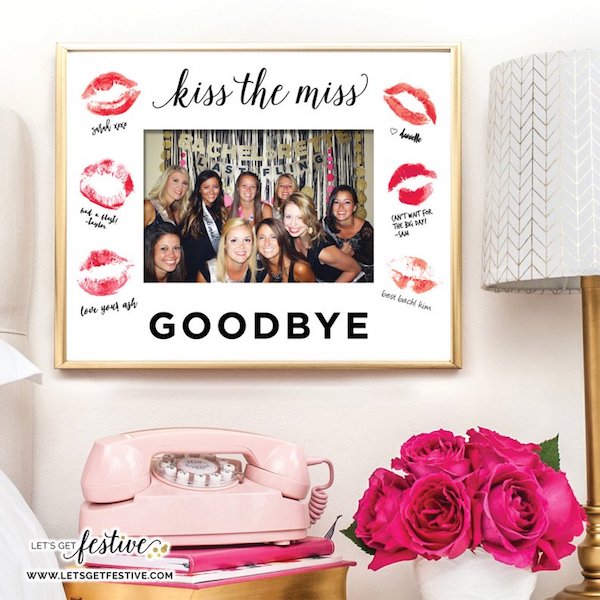 You can even have a little more fun with this one by getting a frame with a mat insert and having all the bridesmaids pucker up and kiss the mat. Write "Kiss the Miss Goodbye" on the bottom and frame a favorite shot from the bachelorette party.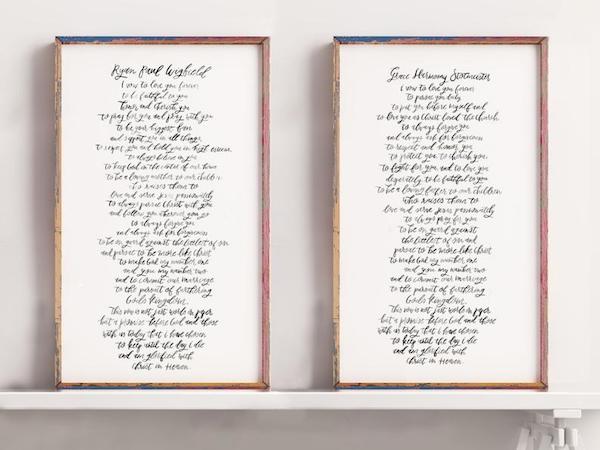 Handmade Prints
Help the bride remember several of the biggest moments of her big day by having a print or sign made. We love the idea of someone hand-lettering the bride and groom's vows, especially if they choose to write their own.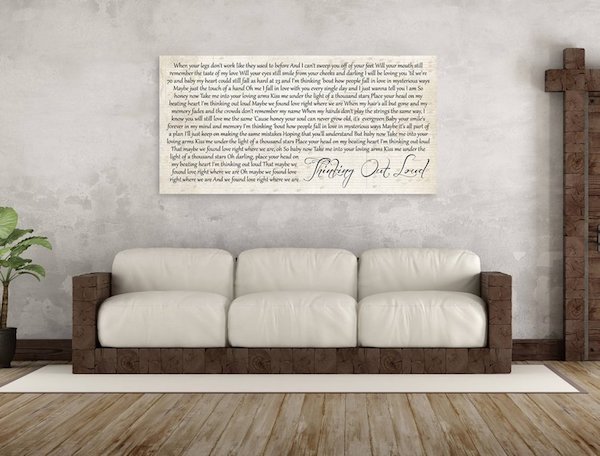 Another sweet moment to capture forever is the couple's first dance. The lyrics can be made into a series of canvases or a large sign for the couple to display in their first home.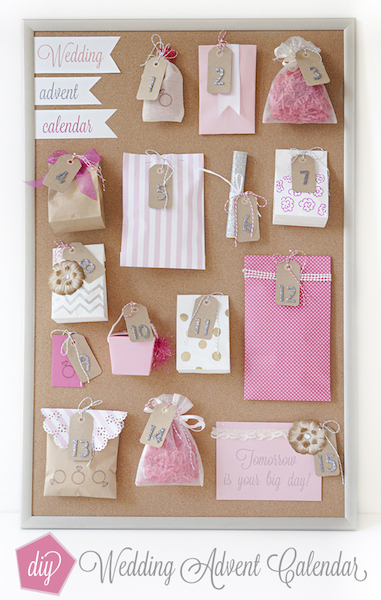 Wedding Countdown
You'll have to start working on this a little ways before the bride's big day, but it'll be a fun gift for your bestie! Create an advent calendar full of treats for your bridal bestie to open each day as her wedding approaches. Start with a timeline, such as 10 days out from the wedding, and attach each number to a small gift on a large bulletin board or poster board. The gifts can range from her favorite snacks to honeymoon necessities like sunscreen and chapstick to personalized gifts with her new last name.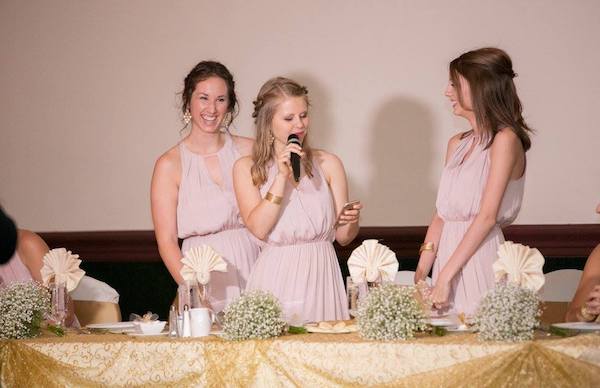 Group Speech
It wasn't a surprise, but probably one of the most memorable moments from my own wedding day was my three college besties standing up to give a speech during our reception. They'd asked in advance if they could follow the Maid of Honor speech and I loved having their perspective as they'd watched mine and Jon's relationship grow from the very beginning in college. It was a fun change-up as well, in addition to the MOH and Best Man speeches that were also given!
No matter how you choose to celebrate, make sure your bridal bestie knows she's loved and adored–not just by her groom, but by those standing up next to her on her wedding day. You know her best, so think about all the things she loves and remember that the gift doesn't have to be over the top or super expensive to be one she cherishes forever.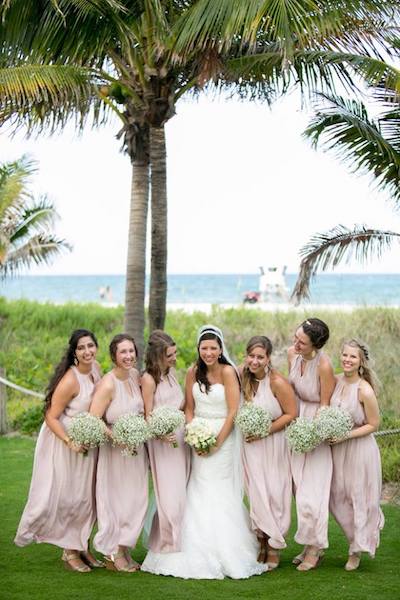 As you walk through the wedding planning process by her side, also be sure to remind her along the way what a great friend she's been to you and how excited you are to be part of this huge life moment with her!  
And don't forget–If you're planning her bridal shower, you can point all her guests to her registries in one easy place at RegistryFinder.com. You can also find our best tips for being an awesome MOH or bridesmaid over on our GiveIt Blog!
This post contains affiliate links. We may be compensated if you make a purchase by clicking on one of the links. Thanks for your support!