Weddings don't have to be cancelled — discover how real couples are keeping things intimate with our tips for throwing your own "minimony".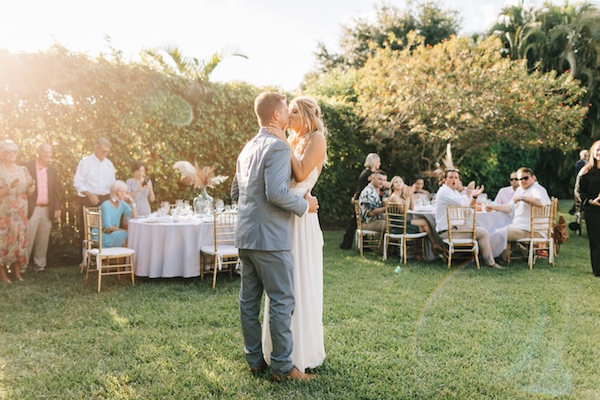 What is a minimony?
Pretty much exactly what it sounds like, a minimony is a small wedding ceremony involving an intimate guest list, typically around 10 – 25 people in an outdoor — or virtual — venue. Rather than scrap wedding plans altogether, many couples are opting for minimonies where they can adhere to CDC and local safety guidelines while being able to celebrate their love with a close group.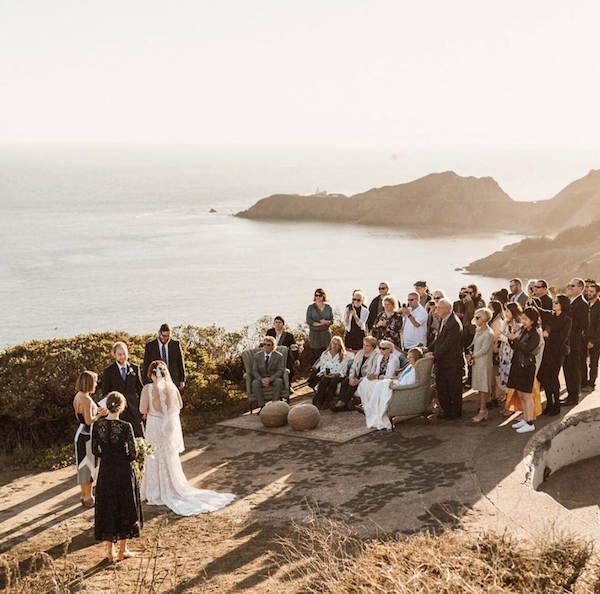 How do we determine our guest list?
First, check with your venue and find out how safety measures have impacted the capacity of the space. If you're planning on getting married at a friend or family member's house, determine how many people can comfortably fit while maintaining social distancing measures. Narrow down your list based off of those numbers, possibly considering people's proximity to the venue. And if you're really having a tough time cutting down on names, consider using Zoom to livestream your ceremony for all your loved ones to watch so no one misses a thing! Just make sure to ask everyone to log on five minutes early, you'll thank us.
What about decor?
A smaller ceremony doesn't mean you have to cut corners on your wedding decor. Companies make it easy to rent everything you need for an intimate gathering, from the table linens to place settings — they'll even take care of your invitations!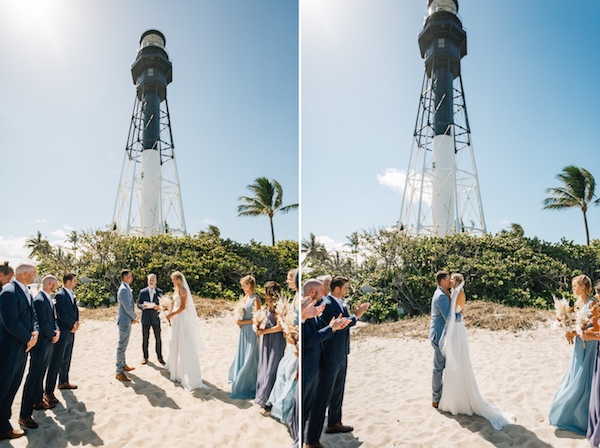 Or, you could get creative and ask your guests to each bring their own place settings for a fun and completely unique mixed-and-matched tablescape. Keep in mind, for an outdoor minimony, nature can make a beautiful, effortless backdrop to your celebration.
How much of our original wedding plans should we include in our minimony?
Some things, like your vows and guest speeches, can be saved for your future ceremony if you have one planned. Other elements, like your first dance, are a celebration worth sharing over and over again. Call your caterer and find out if they're able to do a modified version of your planned meal and dessert, and see about getting a few small floral arrangements from your chosen florist. It's a great way to tie both of your ceremonies together (if you're planning on throwing a second one at a later date) and makes the whole event feel more intentional and special than if you'd forgone them altogether. If your minimony is the ceremony, then by all means, do it all!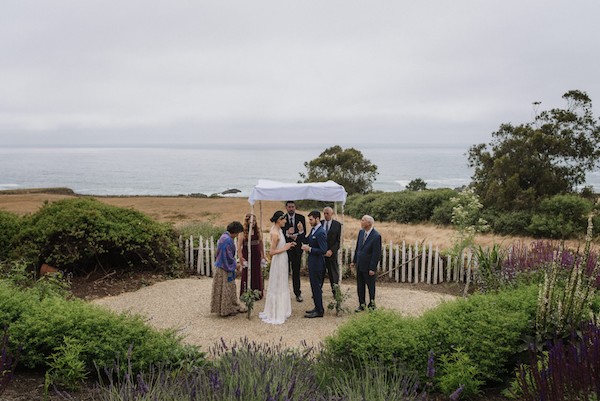 What do we wear?
If you already have your wedding-day attire, you should wear it! This is your big day, there's no reason to change all your plans just to accommodate these unusual times. But, maybe your alterations aren't complete, or maybe you never even decided on "the one" — don't fret! Rent the Runway features a selection of nearly 500 bridal dresses and outfits that will make you feel like a million bucks — without blowing your budget. When it comes to accessorizing, keep things as casual or refined as you want; go barefoot for your backyard wedding or wear your finest jewels to sparkle in the sunlight.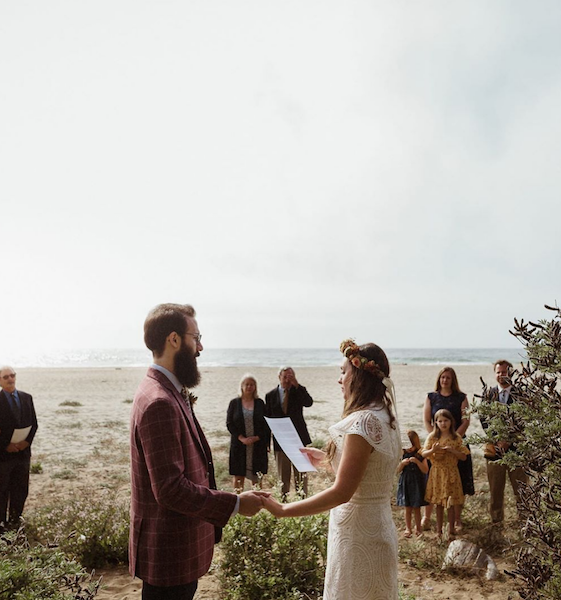 Should we throw a second "real" wedding at a later date?
Ultimately, that's up to you as a couple. Your minimony can serve as a preview for what's to come once health and safety measures allow for larger gatherings, but there's no requirement or expectation — since this is a totally unique situation, you can make (and break) any "rules" you want. There's no reason why your minimony can't be your "real" wedding, but if you're set on making your pre-COVID plans a reality, it's all the merrier.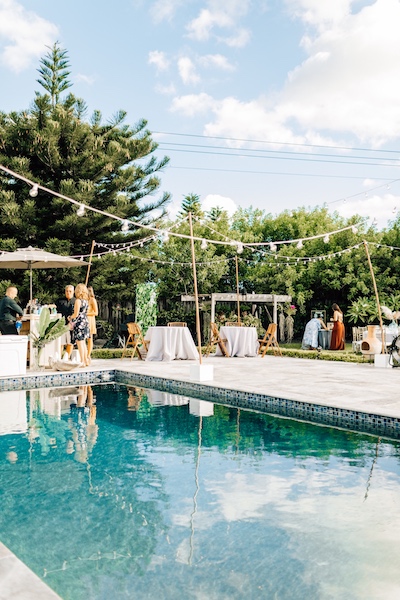 Should we hire a photographer?
Absolutely! Even if you plan on throwing a second wedding later down the line, a minimony is a celebration to cherish for years to come. You'll appreciate having the memories captured, and it can give you an extra opportunity to work with your wedding photographer. Just think, they'll know all your best angles and you'll feel super comfortable with them when the second ceremony rolls around.
We know that planning a wedding is never easy, and with the uncertainty of not knowing when venues and vendors will be back running at "normal" operations, things can be downright nerve-wracking. Thankfully, there are plenty of ways to celebrate safely, from at-home weddings and elopements — and of course, a minimony is a great solution to getting out those wedding jitters and sharing your big day with the most special people in your lives as a couple. Whatever you choose, don't forget to check RegistryFinder.com for all your wedding questions and inspiration!