Conventionally speaking, an elopement is the event in which a bride and groom-to-be opt out of a formal wedding — and the invitations, guest list, and coordinating typically involved — in favor of sneaking away to the courthouse or an undisclosed getaway for a private ceremony between the two of them. Now that we're still in the midst of a pandemic with no definitive end in sight, elopement has taken on a less rigid meaning for many couples.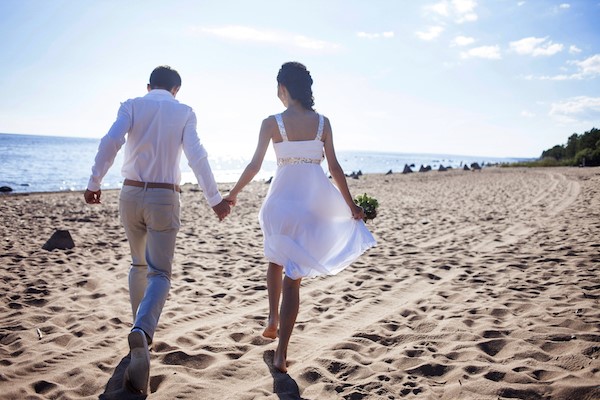 Thanks to COVID-19, the rules of wedding-planning have expanded and adapted, including those of elopement. Sure, the traditional definition still holds, but we're now seeing couples "elope" to the local courthouse with (no more than 10) friends and family in tow, while others have "eloped" to the backyards of a loved one to celebrate their nuptials. If nothing else, it's shown us just how strong love is despite everything.
For you couples out there who are determined to be married no matter what's going on in the world, you're in the right spot. No matter if your plan has always been to elope, if you've landed on the option as a last resort, or if you're going forward using your own amended definition of the term, you'll find everything you need for an unforgettably special elopement.
If You're Traveling

Whether it's a staycation or a long-distance trip, it's still totally possible to elope in the classic sense of the word, even during a pandemic. Here are a few things to keep in mind:
Check local health and safety protocols and closings at your destination. Even if you're traveling within your home state, mandates can vary from county to county, so it's best to be safe. (Tip: most city and county websites have a COVID-19 update section so this information is easy to find.)
Be sure to pack plenty of antibacterial wipes, hand sanitizer, and extra masks and filters for the trip — and don't forget to drink plenty of water while you're at it. Protecting your immune system is a top priority when you're eloping!
Don't overpack. While it might seem like packing all your favorite outfits and accessories would be a great idea, this isn't your average elopement. A small duffle bag will hold everything you need and help you resist temptation to add just one more thing that could potentially carry germs back home with you.
Capture every single moment. Fujifilm's Instax camera is a fun blast from the past that instantly prints your memories. No matter your age, it's always fun snapping photos with your significant other and enjoying the results. Don't forget to pack extra film — you'll need it!
If You're Going to the Courthouse

There's nothing wrong with keeping things simple and straightforward with a courthouse elopement. But, you can also make it uniquely yours with a few personal touches:
Wear celebratory face masks while in shared public spaces. While I'm sure your outfits will give you away, your smiles and excitement won't be so obvious with mask protocols being the norm. This way, everyone around you will know exactly why you're there.
Bring a fancy fountain pen to sign your paperwork. Sure, every pen gets the same job done, but why not make signing your nuptials even more special? Consider it an investment in your marriage that you'll use to sign all your important documents — birth certificates, house deeds, you name it.
Put up a "JUST MARRIED" sign at your house and invite friends and family to drive by and offer their congratulations (and brag to the neighborhood). With the pandemic forcing plans to change and gatherings to cease, even your elopement is allowed to go off-script; your loved ones will be so thrilled to share in your happy moment.
If You're Having a Small Gathering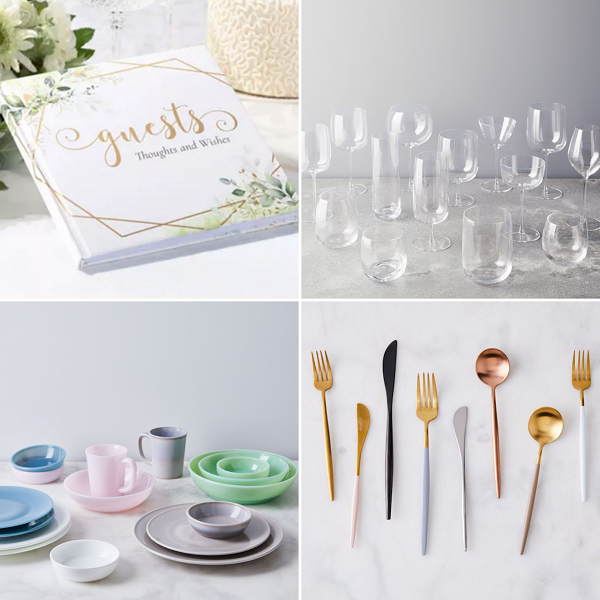 Plenty of couples are ditching formal venues for backyard and at-home weddings — it's a wonderful way to incorporate a whimsical setting, local loved ones, and social distancing. Whether you plan to eventually have a larger wedding or it'll be your only one, there are certain elements of a small gathering that will make your local "elopement" feel much more special:
If it's safe to do so, and services are being offered where you live, consider hiring a solo photographer to capture your day. Believe me, you'll have more than a few unexpected moments — good ones, I promise — that you'll want photo evidence of.
You've got guests, so make sure they have a place to write down their well-wishes. Leave a guest book out with a few pens or markers and ask those special few individuals to take a moment and sign it as a reminder of your love withstanding these uncertain times.
Speaking of guests, since your list of attendees is markedly shorter than it would be at a traditional wedding, it makes perfect sense to splurge on a new set of fancy dinner dishes, glassware, and flatware as a gift to yourselves.
Luckily, when it comes to food, plenty of restaurants would be more than happy to cater your celebration during an unexpected downturn in business. If you want to keep things super casual, you could even ask guests to bring individual dishes for a fun potluck-style dinner.
General Tips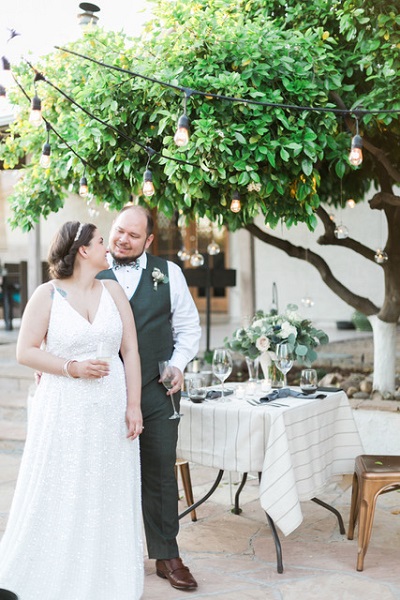 As you can see, there are plenty of ways to go about your elopement during the COVID-19 pandemic. No matter how you decide to celebrate this next step as a couple, we have just a few more tips to help you plan:
Send an announcement. Let the world know you couldn't wait another minute to get married — so you did!
If you can, livestream your ceremony for loved ones who couldn't make it. Not tech-savvy? Don't sweat it. You can find helpful instructions in this blog post.
Consider postponing your honeymoon and ask guests to contribute to your Honeyfund in lieu of a gift.
Document everything. Sure, this might not be your dream or ideal scenario, but it's special nonetheless. There's no shame in snapping photos and taking videos to preserve it all.
Make sure your guests know to check RegistryFinder.com to find your wedding registries, etiquette tips, and more!