We all love red, white, and blue…and babies too! Summer is the perfect time to throw an All-American baby shower, with lots of patriotic holidays filling the calendar, and the warm weather calling for casual, outdoor events.
A patriotic theme is perfect for any crowd, whether it's a coed shower or a traditional one, and whether a little boy or girl (or a surprise!) is on the way! Read on for a few ideas on how to make a patriotic baby shower "pop" for the newest firecracker in your life!
Invitations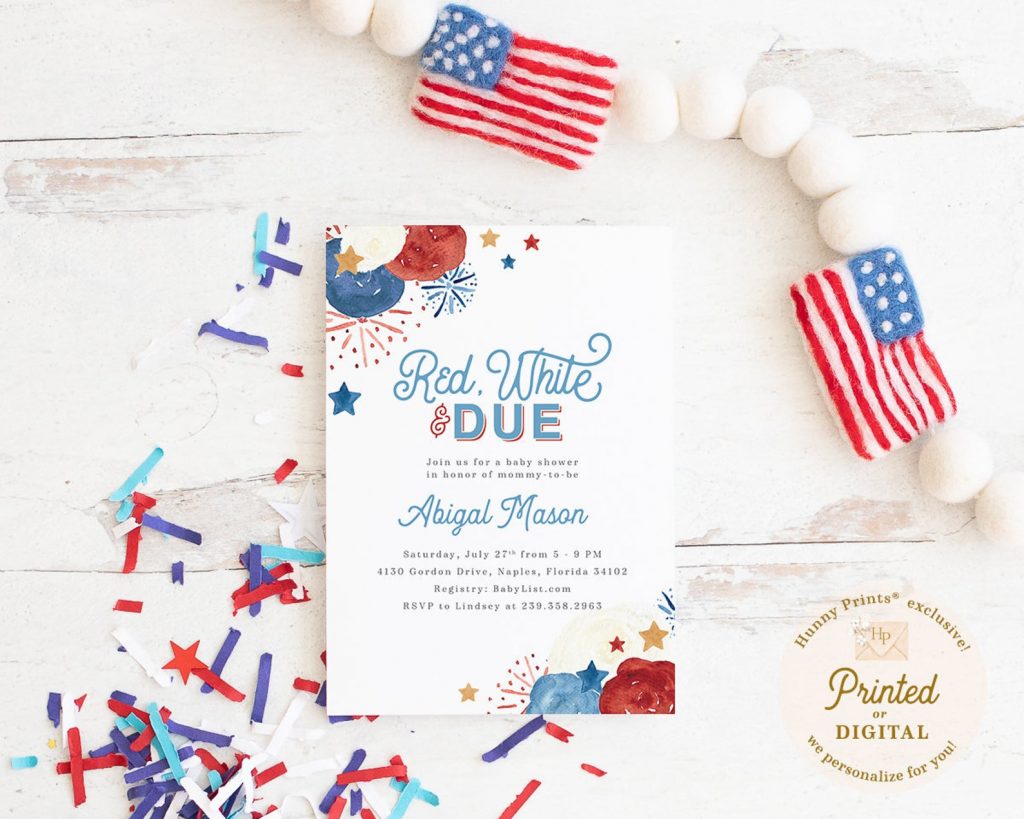 Light the spark of excitement for all of your guests the moment they open the envelope! These fun invitations can be customized for traditional or coed showers. As always, remember to guide your guests to RegistryFinder.com so they can conveniently locate all of the baby registries in one place! Try a line like this: "Visit RegistryFinder.com to find all of Baby Smith's registries."
Décor
Pick up pages of colorful cardstock, a few yards of burlap, and a roll of twine to create visually stunning banners and pinwheels to adorn your walls! If you're not naturally crafty (like me), you'll be glad to know that you can visit Instructables for step-by-step instructions on how to create the pinwheels. It's even easier than it looks!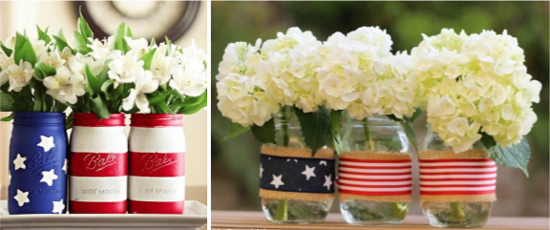 Mason jars, made patriotic two ways: if you're comfortable with paint, go for star-spangled look #1! If you're looking for something a little simpler and less messy, use burlap and ribbon to create look #2. Bonus—you'll get to untie the ribbon and reuse your Mason jars later.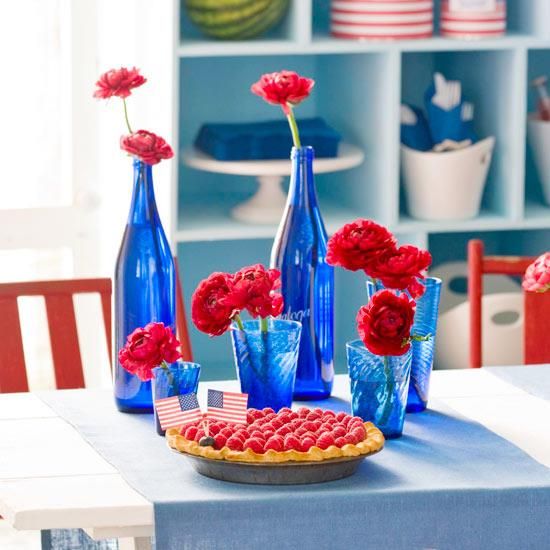 If you're really not crafty (I understand), pick up some blue glass vases, stick some red carnations inside, and call it a day. Simple, yet on-theme and effective!
Tablescapes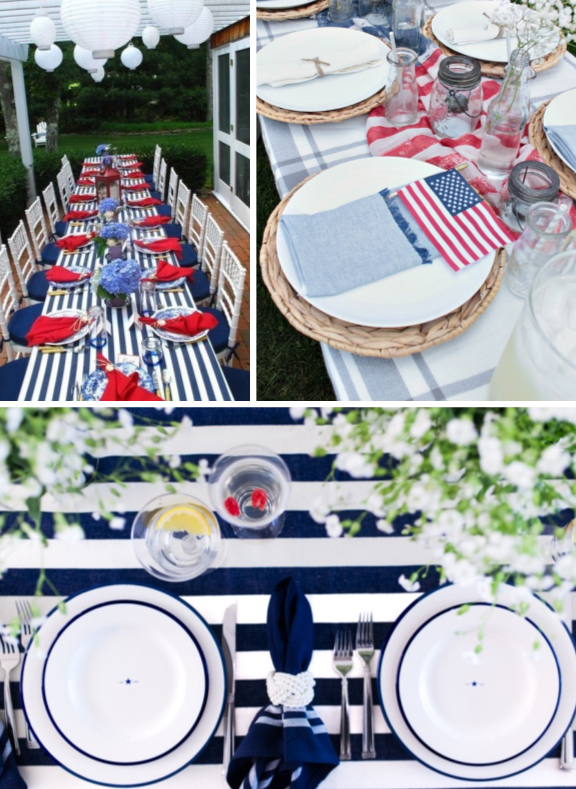 Have fun playing with patterns and textures in red, white, and blue! I love the mix of bold stripes, bright napkins, and soft florals on each of these tablescapes.
Food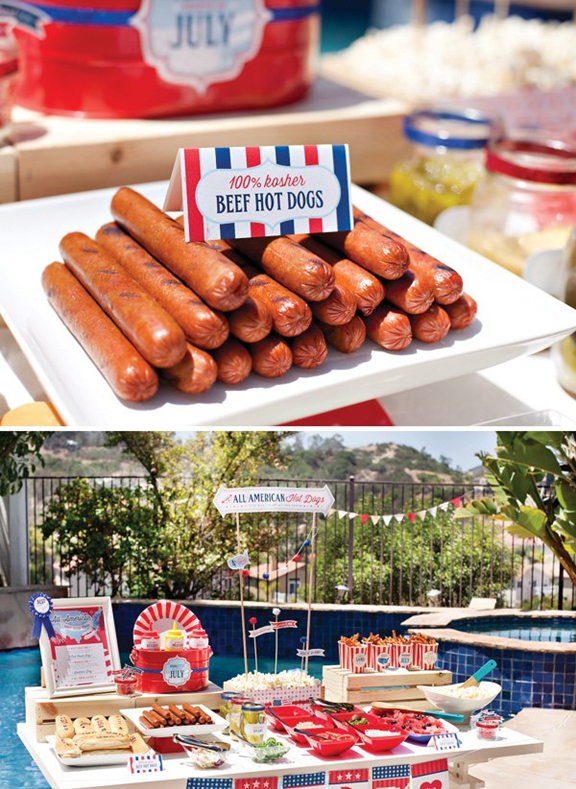 Who doesn't love a good old-fashioned barbeque? I love the idea of setting up a patriotic hamburger and/or hotdog bar, complete with toppings in cute containers and bright signage.
Try swapping out plastic condiment containers for glass jars, and placing them all in a rustic crate.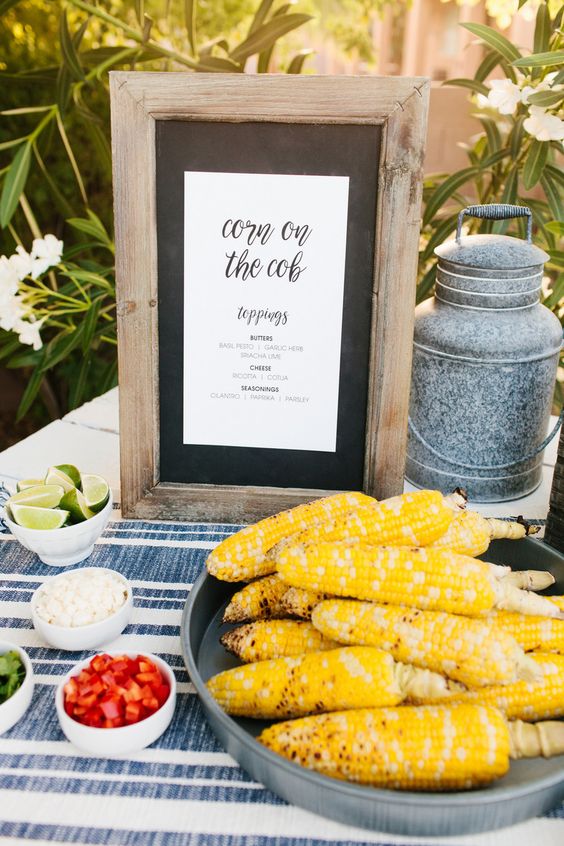 Just when you thought you'd seen every type of "food station," along comes a corn on the cob bar! I love the idea of guests topping their corn with a variety of butters, cheeses, and seasonings. Visit the link above for recipes and inspiration!
Dessert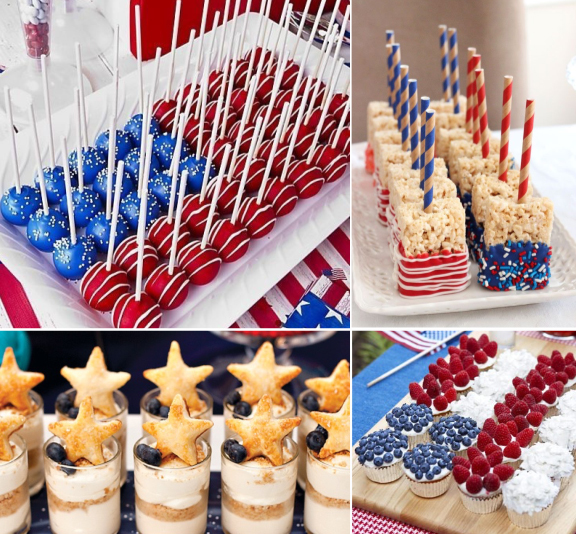 Hand-held desserts are the way to go for a barbeque! Guests will love sampling these bite-sized beauties!
Games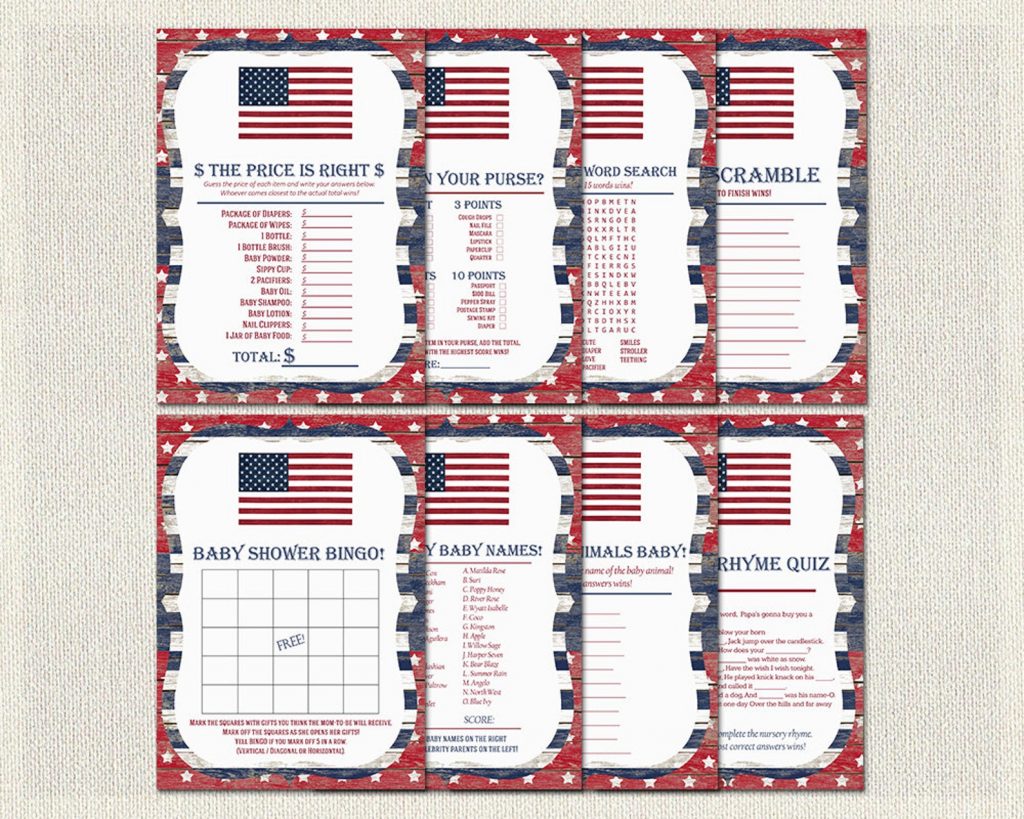 This Etsy shop offers instant downloads of fun baby shower games in a rustic patriotic print! Games include "What's in the Your Purse?," "Nursery Rhyme Quiz" and "Baby Shower Bingo" and more!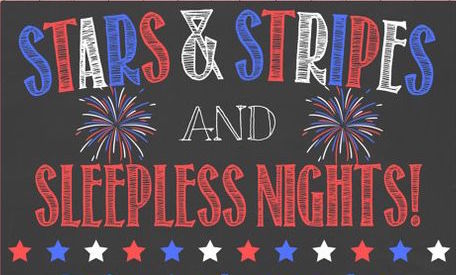 I recently wrote a blog on baby shower games, and I think the "Late Night Diapers" game could take a patriotic twist if you display this sign by the stack of diapers!
Party Favors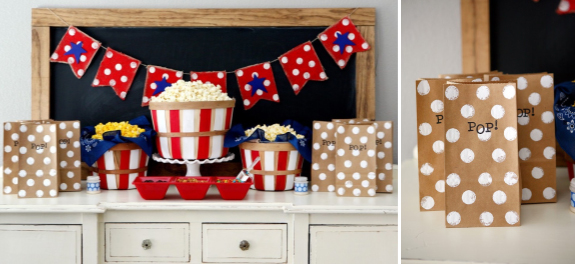 At my baby shower, my sister-in-law made caramel popcorn and displayed it with a sign that said, "She's about to pop!" Add red, white, and blue décor and a few varieties of popcorn and toppings so guests can create their own mixes to take home and enjoy! And these bags couldn't be cuter or easier—all you need are brown lunch bags and rubber stamps.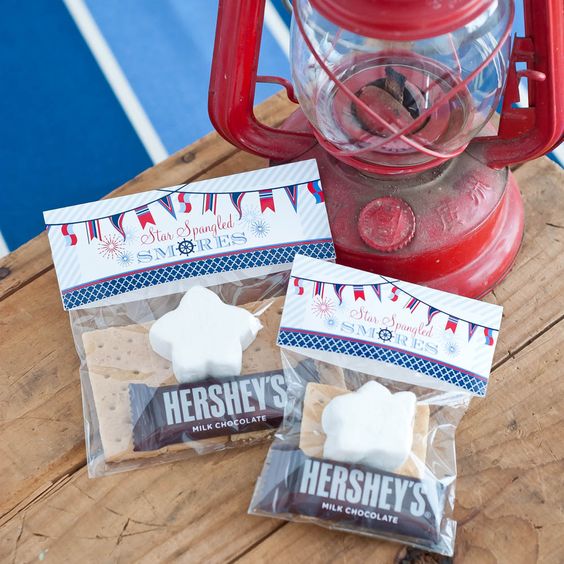 Send guests home with all of the fixings to make their own "star spangled" s'mores!
As always, our team at Registry Finder loves to inspire you to as you prepare to host celebrations for those you love! Click around and stay awhile to discover the latest trends we've covered for summer bridal shower themes and recipes, graduation parties, and much, much more!