Planning the most important day of your life should be exciting, but it is not without its fair share of stress. Is it possible to make everyone happy? And if a "minimony" or an elopement is the desired path, what is the best way to share the happy news with the rest of the family?
Hi Cheryl!

I found you via the Bridechilla podcast and I have an etiquette question for you. I've been engaged for about 2 months now and have had to pump the brakes on wedding planning due to all of the moms in my life and their opinions. Ugh… I know. While I am thankful for their input, it's just a little much. My fiance and I are wanting a smaller wedding (25 people or less), but we both come from large families. How do we go about notifying the rest of the family when we are getting married? Do we just rely on the moms to tell everyone and deal with the heat of people not being invited or do we send out elopement notification after the fact? We thought about a destination wedding, but the people we most want there cannot travel long distances. Even considering a virtual streaming, but if we did that would we need to send virtual invites? I am lost as to what is the right thing to do and what is appropriate. Thank you so much for your time!

Kristen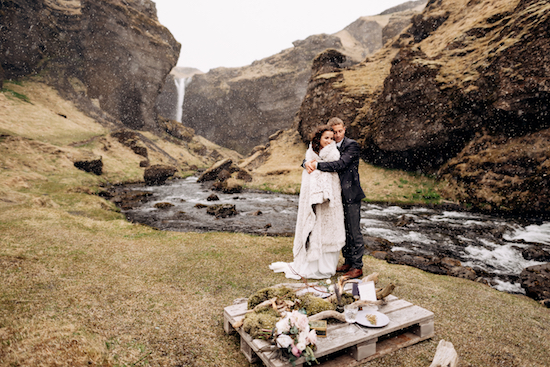 Hi Kristen,
So glad you heard the Bridechilla Podcast! Wedding planning has always been stressful, and Covid-19 adds a whole new level of stress and complexity. Also, there's no doubt that family situations can often make it even more complicated. Many brides and couples have some complaints of over- enthusiastic or difficult moms or moms-in-law. We have a few suggestions on how to navigate the moms in your life in our post, Ask a Real Bride: How to Handle Your Mom and the MOG.
You may have a silver lining here. The restrictions of Coronavirus safeguards will allow you the freedom to have the small wedding that you want. Almost everyone will understand that your wedding had to be modest in size and they won't be offended that they were not invited. Just blame it on Coronavirus!
Reduced guest lists are now the norm. The guests I know that were left off or had to be "cut" from recent guest lists were not offended in the least. For small wedding ideas, check out our blog posts, All Your Minimony Questions Answered and How to Plan a Covid-19 Approved Wedding.
If you feel you want to include more people, virtual streaming the ceremony is a great way to do that. That may also be a good way to get some of the moms involved, by putting them in charge of making that happen. Only last weekend, I viewed a wedding online. The only people in attendance were the couple's parents and one attendant each. I really enjoyed watching it.
You are right on target as far as word of mouth for those closest family members that won't be invited. Let the moms spread the word that you are having a very small Covid-compliant wedding and promise to send pictures after, or send them a link to view it online. Even if your family doesn't agree with it, they have to respect your decisions for health and safety reasons.
As far as letting other people know — the customary way to notify your extended family and friends about your wedding is by sending wedding announcements after the ceremony. There really isn't such a thing as an elopement announcement, but I guess you could call it that. It has been a long-standing tradition to send wedding announcements to those that don't fit on your guest list, and the announcement is ideally mailed anywhere from a few days to a few weeks after the wedding. (Maybe a little longer if you want to include a wedding photo.)
Remember, there is no one "right thing" to do when it comes to planning your wedding. You have to decide what is right for you and that is sometimes difficult.
---
If you have questions or comments about gift giving or wedding etiquette, please comment below or email [email protected].
Emails in this column are received from readers. Emails may be edited for spelling and grammar, or to remove sensitive information, however, we are careful not to alter the intent or content of the question.