The team here at RegistryFinder.com loves to celebrate those dearest to us, but we don't particularly care for the throngs of people packed into restaurants on Valentine's Day.
We've each started the tradition of cooking Valentine's Day dinner at home, and this year we're sharing some of our favorite recipes with you!
So whether this is your 1st or 51st Valentine's Day, we're sure they'll be a hit with your sweetheart too!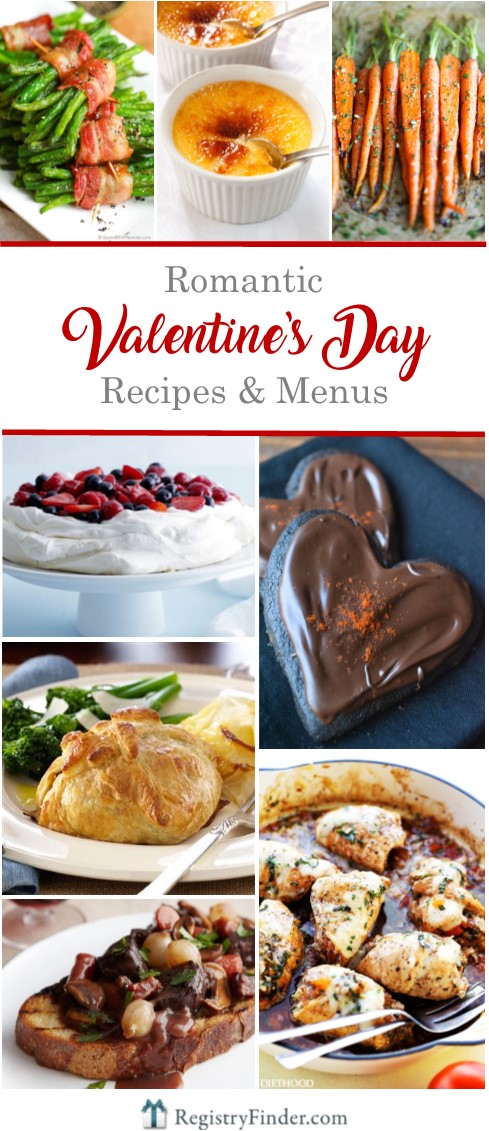 Cheryl's Delightful Valentine's Day Dinner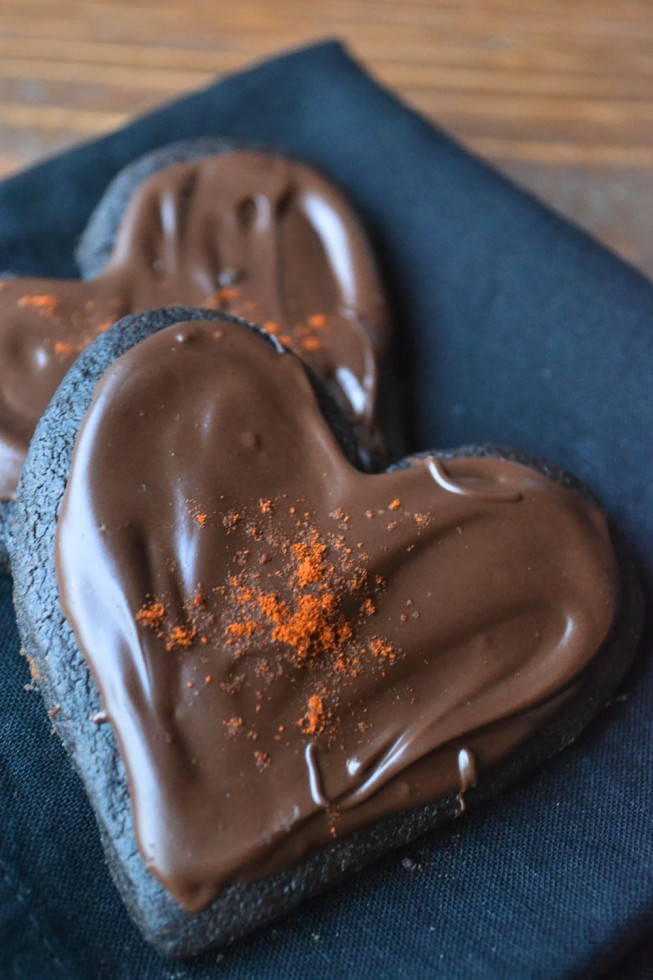 "If you've been together a while, I think a romantic meal means creating a menu that you know the other person will love. This shows how much you love and appreciate them. My husband is happy anytime I cook for him, but for a Valentine's Day dinner I will make one of his favorites- Beef Bourguignon. And since that's a bit filling, I'm planning something lighter for dessert, like fresh strawberries topped with a little cream and heart-shaped chocolate shortbread cookies."
Entrée: Beef Bourguignon from Ina Garten on FoodNetwork.com
Side: Traditionally served with potatoes, buttered egg noodles, or country bread
Dessert: Fresh Strawberries with Smoldering Heart Chocolate Cookies from The View from the Great Island
Rebecca's Lighter Valentine's Day Dinner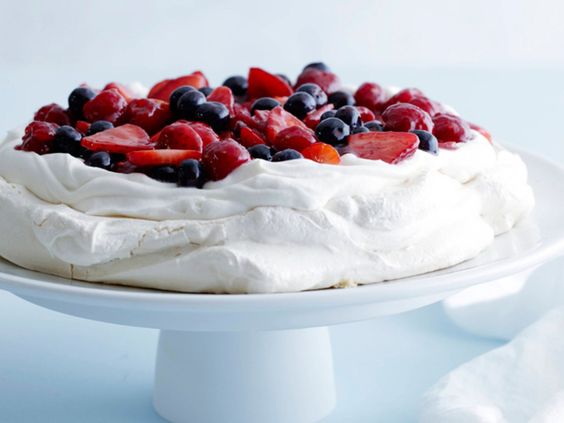 "I love to cook, but with three children ages 5 and under, our typical dinner is quick and easy so I look forward to the opportunity to create a "fancy" meal. We try to keep our meals light and (somewhat) healthy, but since this is Valentine's Day we'll throw in a few indulgences too!"
Entrée: Bruschetta Stuffed Balsamic Chicken from Diethood
Side: Green Bean Bundles from Spend with Pennies
Dessert: Mixed Berry Pavlova from Ina Garten on FoodNetwork.com
Christina's Decadent Valentine's Dinner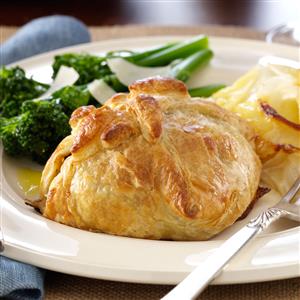 "I made this for our first Valentine's Day date (also the first time I ever cooked for Chris!) and, of course, I tried to be really fancy. This meal still holds a special place in our hearts and we love reminiscing over the memories of that first Valentine's Day together."
Entrée: Beef Wellington from Taste of Home
Side: Garlic Roasted Carrots from Damn Delicious and Brown Butter Mashed Potatoes from Self Proclaimed Foodie
Dessert: Brownie Bottom Crème Brûlée from Savor the Moment the Junior League of Boca Raton Cookbook (recipe below)
Brownies:
4 ½ ounces bittersweet or semisweet chocolate
¼ cup (1/2 stick) unsalted butter
½ cup sugar
½ teaspoon vanilla extract
¼ tsp. salt
1 large egg
¼ cup flour
¾ cup chopped pecans
Custard:
3 cups whipping cream
½ vanilla bean, split lengthwise
6 large egg yolks
6 tablespoons sugar
8 teaspoons sugar
For the brownies, melt the chocolate and butter in a small saucepan over low heat. Stir until smooth and transfer to a large bowl. Cool for 10 minutes.
Whisk the sugar, vanilla, and salt into the chocolate mixture. Whisk in the egg. Add the flour and stir just until blended. Fold in the pecans. Pour into a greased and floured 8-inch square, baking pan. Smooth the top.
Bake at 350 degrees for 20 minutes or until the brownie layer is set and pulls away from the edge of the pan. Cool on wire rack. Cut into 9 squares.
For the custard, pour the cream into a medium saucepan. Scrape the seeds from the vanilla bean into the cream and add the bean. Whisk the egg yolks and the 6 tablespoons sugar in a large bowl. Whisk a small amount of the hot mixture into the egg yolks; whisk the egg yolks into the hot mixture. Cook over medium-low heat for 2 minutes or until the mixture coats the spoon, stirring constantly; do not boil. Pour through a fine strainer into a bowl.
Press 1 brownie square into the bottom of each of the eight ¾-custard cups; there will be 1 brownie left over. Pour the custard into the cups.
Arrange the custard cups in a large baking pan. Add enough hot water to the pan to come halfway up the custard cups. Cover the pan loosely with foil. Bake at 325 degrees for 35 minutes or until the custard is softly set. Remove the custards to a wire rack to cool. Chill for 3 hours or longer.
Arrange the custards on a heavy large baking sheet. Sprinkle 1 teaspoon of sugar on top of each custard. Use a torch to caramelize the sugar or broil for 2 minutes or until golden brown, watching closely to avoid burning. Chill for 3 to 6 hours.
For more Valentine's Day Recipes and Inspiration, take a peek at our
Valentine's Day Pinterest Board!