Macy's is launching two exciting events in the month of March!
We're obviously huge Macy's fans here at RegistryFinder, because we know Macy's offers the best products and perks for bridal registries and the latest fashions in their wedding shop. Where else can you find both the perfect bed sheets and the perfect bridesmaid dress?
Usually, our posts are geared toward either helping the bride create her registry OR helping wedding guests select the perfect gift. But today, we've got good news for both brides and grooms AND their honored guests.
Check out the details below: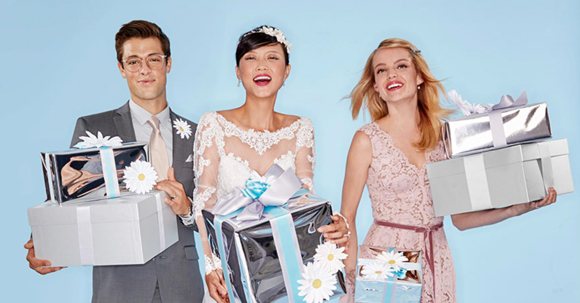 The Prize:
A $10,000 Macy's gift card (yes, I double checked the zero's…that is one huge prize!), plus personal shopping help from a Macy's myStylist to get everything you need for the big day and beyond.
How to Enter:
If you don't have a Macy's registry yet, what are you waiting for? The first step is to create one (want a fun way to get started? Take their Registry Style Quiz!) Once you've created your registry, all you'll need to do is enter your registry ID number and some contact info on the Married in Style Sweepstakes entry page, and you're entered to win!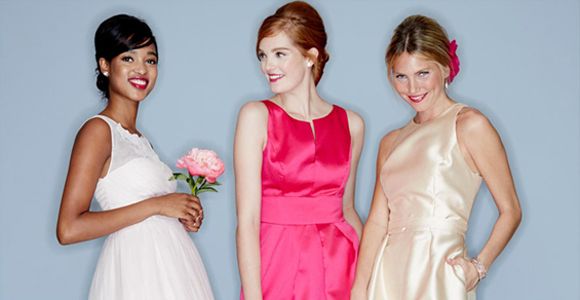 The Gift – $20 Off:
This prize is guaranteed: Now through March 27, 2017, when you give a gift off a registry, you'll get $20 off your next purchase of $50 or more!
How to Get It:
When those bridal shower and wedding invitations start appearing in your mailbox, visit RegistryFinder.com to see if the couples are registered at Macy's. When you purchase the gift, you'll receive an order confirmation email with a single-use Give a Gift, Get a Gift promo code to use until April 27, 2017. Time to treat yourself! Check out the details here.