There are certain items that need to be included on every wedding registry. Dishes and towels will always be a household necessity. But there are also some innovative products that can make life easier or just more stylish. I registered for my own wedding 15 years ago; and while I still love my tried and true (blue) dishes, there are some items I would definitely add to my wedding gift wish list today! Here are our top 10 wedding registry picks from some of Macy's freshest new products!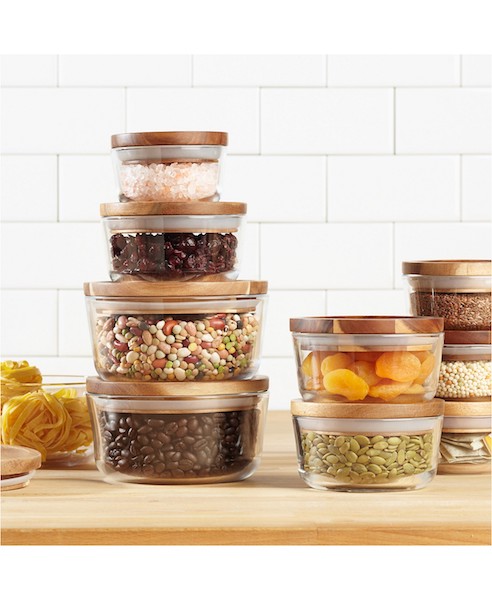 This 6 piece storage set from Pyrex is made of the same durable glass as always, but it has a completely refreshed look with its wooden lids. The dishes are microwave, oven, freezer, and refrigerator safe and the lids have a silicone gasket seal to keep food fresh longer. These cute stackable containers are not limited to food storage either; fill them with small toiletries like cotton balls and Q-tips, or an assortment of your favorite bath salts for a cute, easily accessible display on your bathroom counter.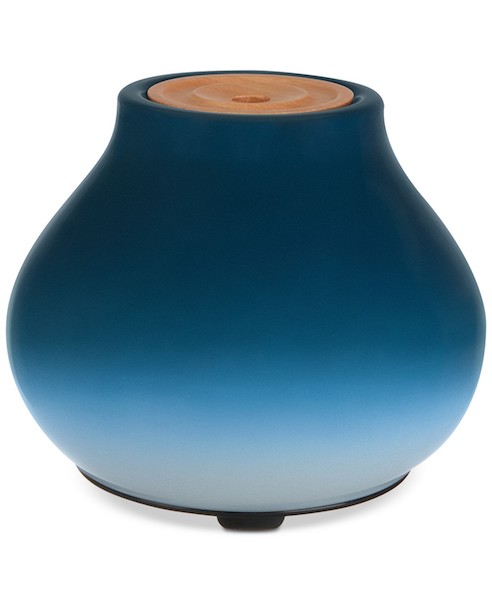 Create a peaceful mood practically anywhere in your home with this cordless aroma diffuser. The pretty blue ceramic diffuser is rechargeable and offers up to 4 hours of continuous fine mist of your favorite essential oils. It also offers a luminous glow to enhance your full zen experience.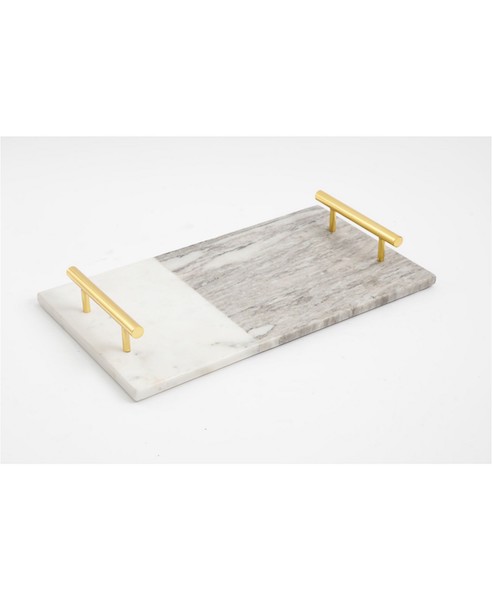 Set the stage for your own entertaining style as a new "Mrs" with this two tone marble serving board. The elegant metal handles make it the perfect means of serving your deliciously assembled charcuterie and cheese board to family and friends. Add a gold trim cheese knife set to complete the look.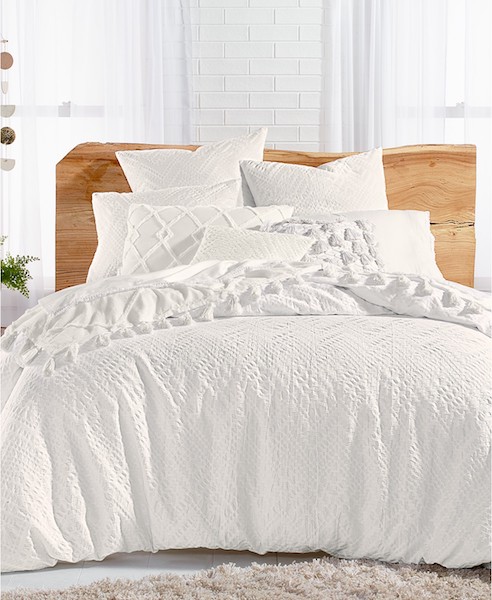 While registering for a bedding set is not an innovative idea, this matelasse bedding set has a fresh clean look with its textured feel and sweet tasseled trim. If I had a registry re-do, I would choose this bedding set in the crisp white; but it does come in 3 other color options, including a calming light blue.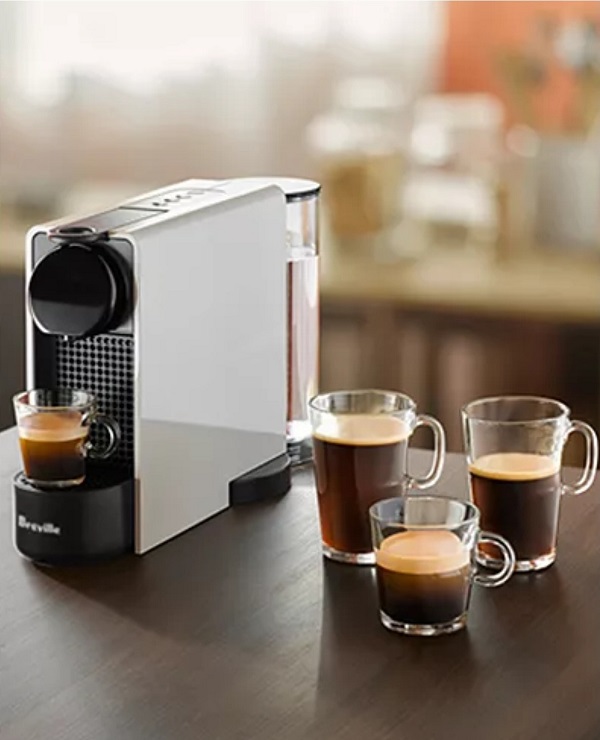 Save yourself some time and money on those busy (or not so busy) mornings by using this sleek little espresso machine by Breville. It has 4 programmable coffee selections and an aerocinno milk frother so you can get your favorite caffeine fix in no time!
This unassuming little gadget can stream your music, tell you the weather, read you the news, create a wakeup playlist, make calls, order a pizza and even request an Uber. The list literally goes on and on! And with the display screen you can also see song lyrics and front door cameras, make video calls to family and friends, and when the need arises, it can show baby monitors too. It's a tiny, voice-controlled personal home assistant.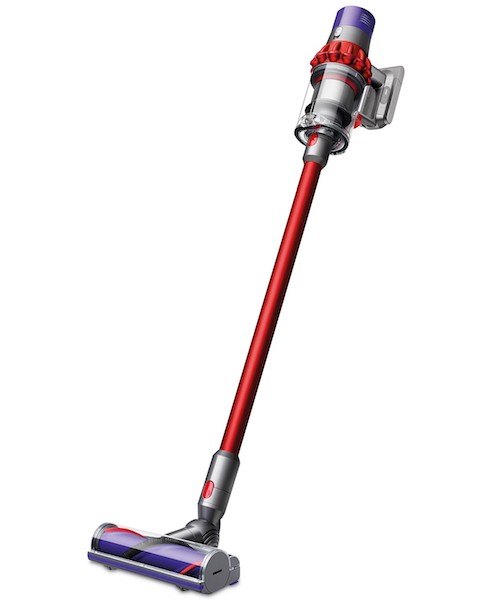 Dyson vacuums are not new, but they do keep coming up with newer and improved designs. This lightweight cordless model offers that amazing Dyson suction for up to 60 minutes of cord free cleaning. The balanced design and the ability to transform into a hand held vac make cleaning up any mess as quick and painless as possible.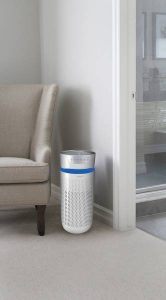 Remove up to 99% of dust, smoke, mold spores, pet dander, and pollen that may be contaminating the air in your home with this air purifier by Homedics. The HEPA filter removes these tiny airborne allergens, and a UV-C light helps to kill any bacteria, germs, and viruses. Put plainly, you will be able to breathe easier knowing the air in your home is safer and cleaner.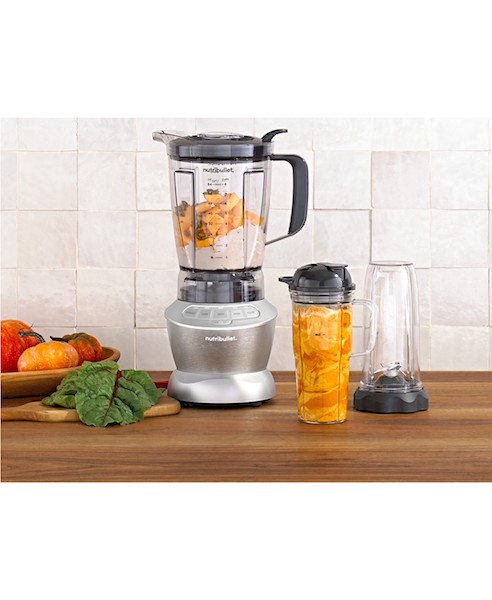 My favorite little Magic Bullet (that magically turns my morning protein shake into chocolate ice cream!) comes in a full size 64 oz blender. Now get more servings of your favorite smoothies with that same nutrient extraction technology from the powerful motor and precision blades. You can also blend hot liquids too; transfer your favorite cooked soup to the blender and puree to creamy perfection.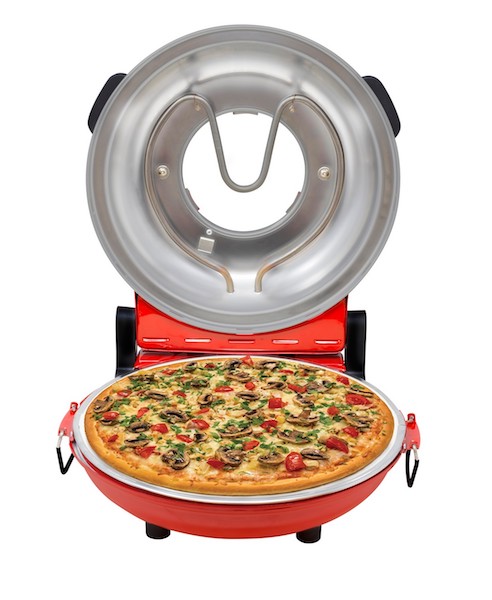 Chicago deep dish or New York thin slice? Whichever type of pizza you choose, this stone pizza oven can make it just right with its adjustable temperature controls and 4 position heating element dial. No time to make your own homemade pizza? No problem! This oven will also bake a frozen pizza to perfection!
More Reasons
If you need more than these 10 reasons I just gave you to create a Macy's wedding registry, check out our other blog posts about the perks of a Macy's registry and some of their top product brands.
–