I love browsing Pinterest for bridal shower inspiration, menu ideas, and DIY décor, but after an hour (or two) of scrolling, I tend to feel overwhelmed. So much of what fills my screen seems obviously staged—studio lighting illuminates every perfect shot, and a long list of credits at the end reveal professional caterers and florists behind all the details. What I want to see more of are real-life showers: women like me who pull off gorgeous events and make me believe I can do it too.
So today, I'm getting real! A few months ago, I attended this gorgeous travel-themed bridal shower, and was so impressed with the beautiful details and thoughtful touches that I knew I had to share! And you won't find any credit going to the "pros:" everything you see was put together by real women, just like you!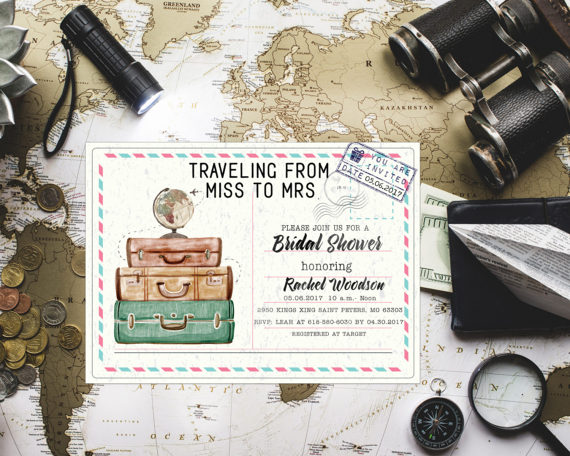 The Theme
The bride-to-be has a passion for travel—she's lived in 3 different countries, and loves hopping all over the map in search of her next adventure. So, when her friends began brainstorming how best to celebrate her upcoming marriage, a globetrotting theme seemed like just the ticket!
The invitation sets the tone for the entire shower, and Etsy is filled with gorgeous travel-themed options. I love this "Traveling from Miss to Mrs." invite, but check out more choices here!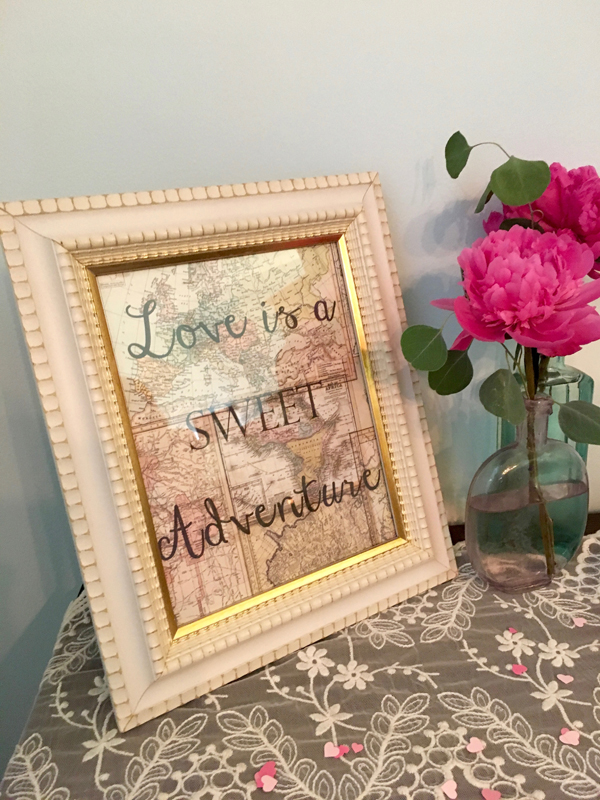 Décor
The hostesses filled the shower with adorable travel-themed details like vintage maps, paper airplanes, and beautiful banners!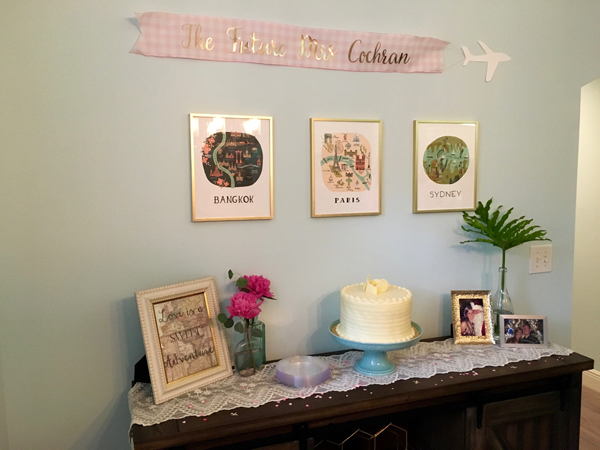 Above the dessert table, the hostesses framed fun prints of a few favorite faraway destinations, and topped it all off with a paper airplane and banner.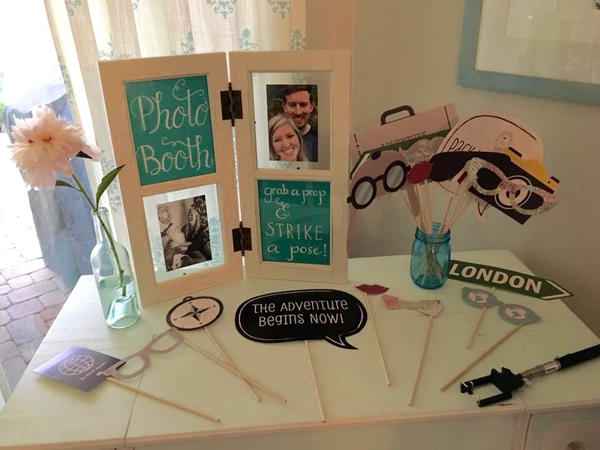 The featured event of the shower was the photo booth, and the girls went all out with a map backdrop and travel-themed props!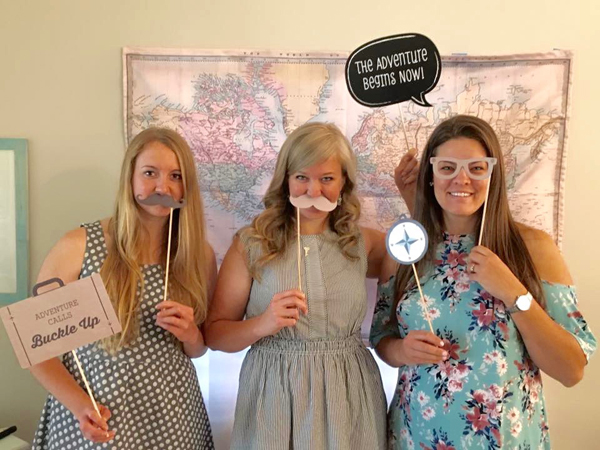 The hostesses found the map they used as the backdrop on Amazon, and made their own cute photo props.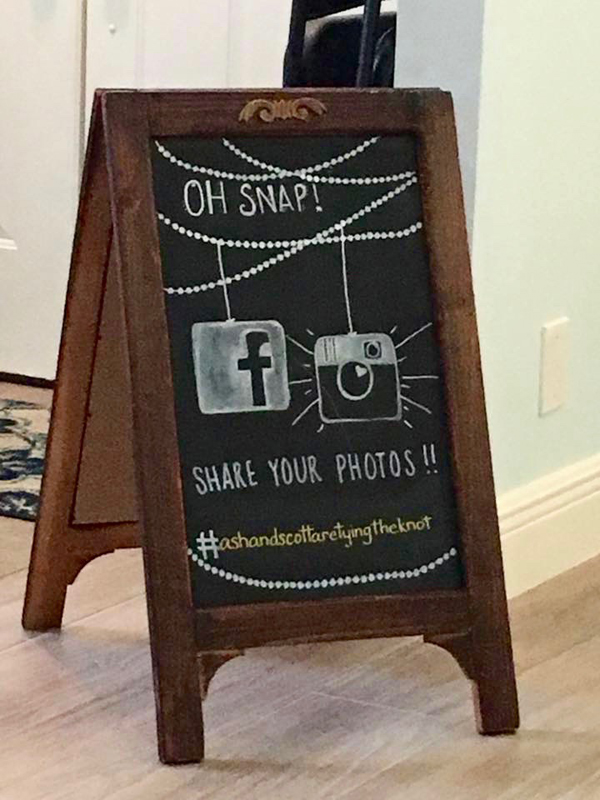 Guests were encouraged to share their photos on social media using the couple's hashtag. As a fan of plugged-in weddings, I think it's a great way to gather photos of every celebration leading up to the big day!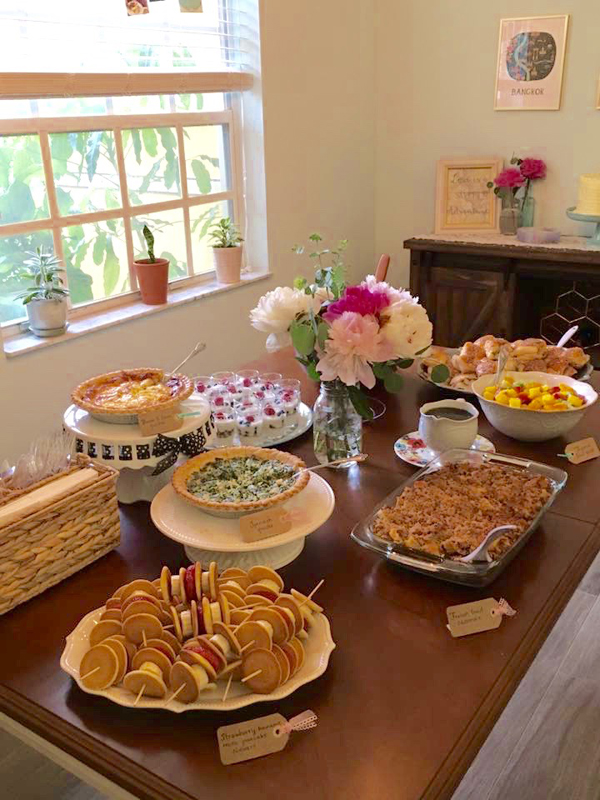 Menu
The 5 hostesses are used to throwing parties together: their circle of friends has celebrated quite a few weddings and babies in recent years, and when it comes to the menu, these girls have it down pat! They spiced up their traditional brunch menu with a few international additions to fit the travel theme: a tropical fruit salad represented the islands the bride loves to visit; hot tea was served as a nod to England; and French toast honored the French (though none of the ladies are sure France has claim to French toast!)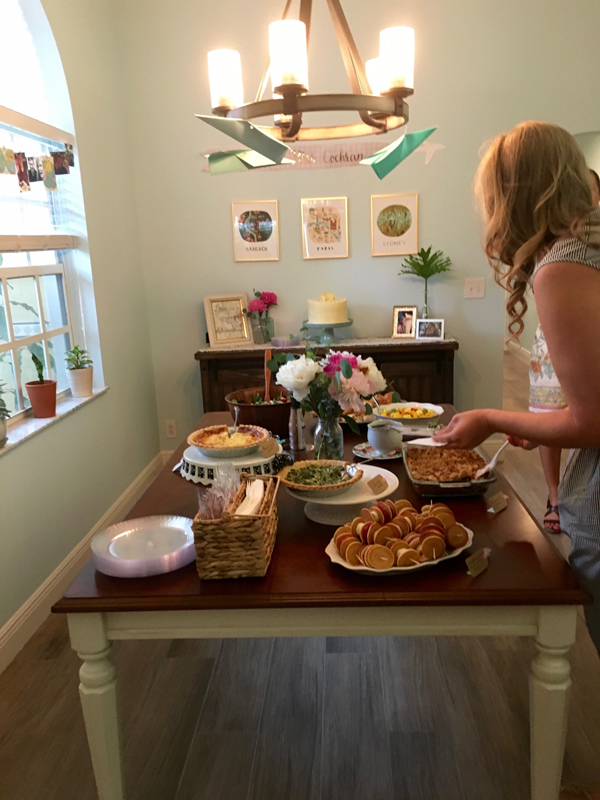 Click the links below for the time-tested recipes these party-planning pro's have used over and over again:
Tropical Fruit Salad | French Toast | Ham and Cheese Sliders | Sausage and Spinach Breakfast Casserole
Other yummy details I loved: mini pancake and fruit skewers and yogurt and fruit parfait cups!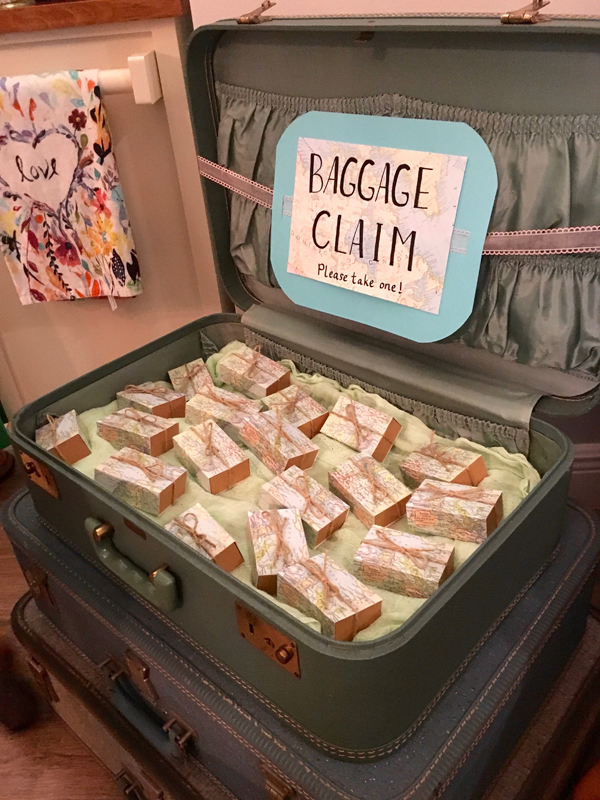 Party Favors
If the invitation is the first impression, party favors are the lasting impression—and these hostesses went the extra mile! Thanks to Amazon, the girls found chocolate truffles wrapped up to look like miniature globes. The girls boxed them, and wrapped each one with a vintage map and piece of twine. The boxes were placed atop a stack of vintage suitcases (you can find similar ones on Etsy).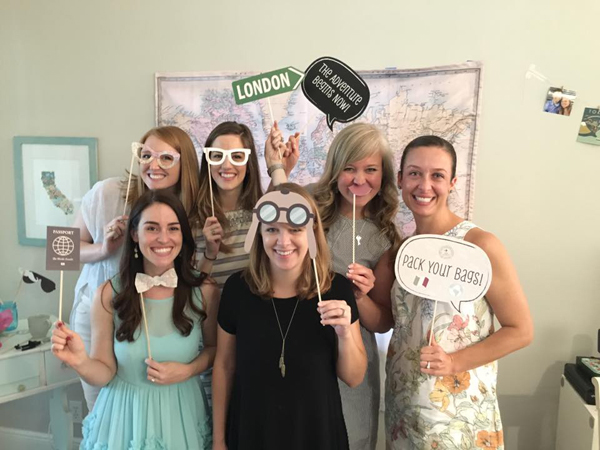 I hope you're feeling inspired by this travel-themed shower—whether that means you're inspired to throw one, or inspired to pack your bags and book a flight!
Before you depart…
If you're looking for more bridal shower themes, menus, or tips, stick around and check out a few of our latest posts! We've got lots of DIY décor ideas, recipes, and themes that are sure to result in a gorgeous event celebrating the bride in your life.
We'd love to see your own real-life bridal showers—let us know if you have a unique theme or idea you've used, and we'll feature it on an upcoming blog!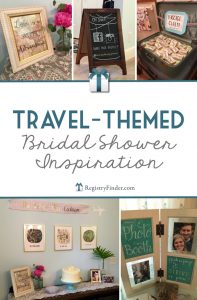 Save
Save
SaveSave
Save