There are so many easy ways to personalize just about anything these days. From custom-curated experiences to monogrammed fashion, you can make anything your very own. So, when it comes to throwing a bridal shower, why should it be any different? If you've been handed the task of throwing a bride-to-be's celebration, this is your time to put her in the spotlight in her own special way—with a zodiac-themed party!
Think about it: even though we live in the modern age of the internet, most apps and websites still serve up daily horoscopes, and I personally can't get enough. Maybe it's a millennial thing, or maybe it's a form of affirming who we are to ourselves. Either way, horoscopes are here to stay—and let's be honest, they're fun!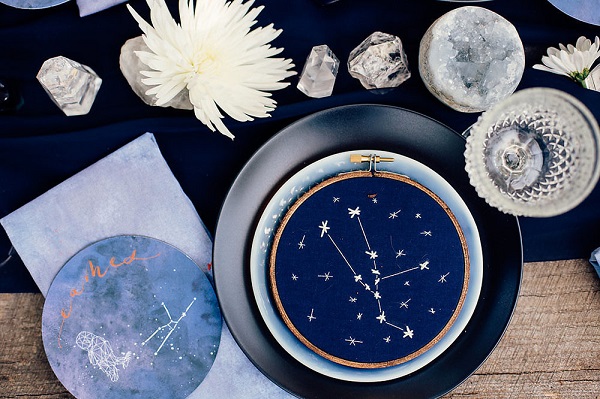 But where do you get started? Below, I've compiled a handy cheat sheet for every sign, complete with party themes, decorations, and games that will make the bride-to-be feel like you read her mind. In other words, these ideas are perfect and will make any bride feel ultra-special.
Even if you're celebrating during a pandemic, we've got you covered with COVID-friendly tips for outdoor and virtual celebrations so you can still enjoy a unique party that's on-theme with the bride-to-be. From fun backgrounds to virtual games and activities, there are plenty of ways to infuse your celebration with special touches — keep reading to find out!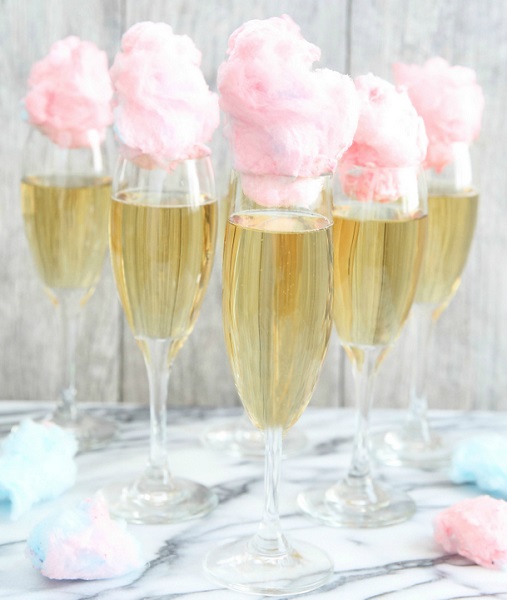 Aries (the Ram) March 21 – April 19
The creative Aries bride will always opt for a unique, (sometimes) dramatic soiree that includes nontraditional activities and warm colors to make everyone feel welcome. A paint party brings all of that together in one convenient spot, and most places allow groups to bring their own food and drinks for a completely customized experience. I love the idea of topping a glass of Champagne with a wisp of cotton candy and bringing an over-the-top layer cake to share, and your Aries will (no pun intended) eat it up!
COVID Tip: Most "paint and pour" venues have made accommodations for private parties, but you can also go virtual with this sign! Prep guests ahead of time with mini mani kits (nail file, buffer, nail polish, hand lotion) so you can all have an at-home spa day via video chat. Bonus points if you send cupcakes!
Taurus (the Bull) April 20 – May 20
Often mistaken for stubbornness, the Taurus bride has a particular sense of style that lends itself to culinary-driven experiences, appealing to the senses with every detail. A girly, gorgeous brunch party is just the trick to incorporate as much decadence as possible! Ask girls to wear satin PJs, set up a brunch buffet and mimosa bar, and leave out a box—or a crock pot that can double as a gift— for guests to drop in their recipe suggestions for the newlyweds.
COVID Tip: Search online for virtual cooking classes and find one that all the guests can enjoy. The chefs usually email a shopping list in advance so you can prep ahead of time — consider sending each guest a bottle of wine or cooking utensil before the event as a special keepsake to remember the celebration.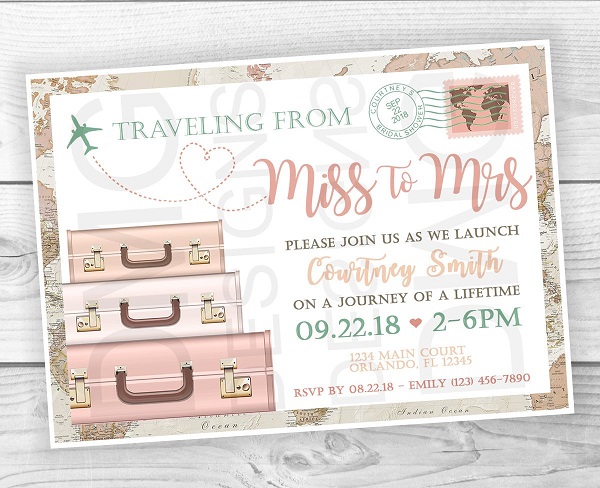 Gemini (the Twins) May 21 – June 20
The Gemini bride might seem indecisive, but in reality, she's always planning her next move. What can she say—this detail-oriented sign loves an adventure! A travel-themed bridal shower that incorporates foods, traditions, and games from around the world is the perfect way to celebrate a Gemini bride. Think DIY pizzas (Italy), berets (France), and a suggestion box for guests to add their favorite traveling tips and destinations—she's got a lifetime of vacations ahead of her to take with her groom-to-be, after all.
COVID Tip: Travel may not be in the cards, but you can still transport the bride-to-be across the globe! Supply each guest with a virtual background from a different country and if you or any guests have photos from trips with the bride, put them into a slideshow to share during the party.
Cancer (the Crab) June 21 – July 22
If you're throwing a shower for a Cancer bride, you can't go wrong with a seaside theme. (Bonus points if it's on the beach!) The sign of the crab is anything but crabby—she puts family first and always wants them close by her side during all the important days in her life, so sentimental details and gestures of appreciation are a must! Help her closest family members stand out with special pins, and leave out self-care goodies like a sea salt scrub or a mani/pedi kit for an easy, useful 'thank you' gift.
COVID Tip: If you're able to safely host this beachy bride outdoors, by all means — do it! But, if you're hosting virtually, make sure you don't skip any of the "who knows the bride best" games and other activities that show her just how much she's loved.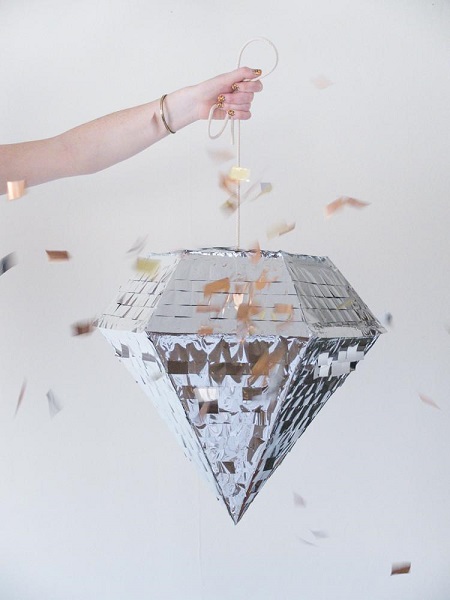 Leo (the Lion) July 23 – August 22
The lion is king of the jungle, so it should come as no surprise that a Leo bride is going to give off major princess vibes. Cater to her regal side and shower her in elegance like the gem she is. Set up your space with jewel-themed decor, leave out a basket of Ring Pops, and make sugar crystal stirrers as take-home gifts for the guests! Incorporate her birthstone for bonus points (hint: it's either a ruby or a peridot). And you can't go wrong with a sash and veil so the bride-to-be can stand out from the crowd.
COVID Tip: You can easily host these festivities in a socially distanced outdoor celebration, so regardless of whether you keep it in-person or go virtual, just be sure to supply the bride with all the sparkly accessories to make her feel like the queen she is.
Virgo (the Virgin) August 23 – September 22
You're in luck if you've got a Virgo bride on your hands. This modest gal might come off as a perfectionist, but she really just has a keen eye for detail and always wants her guests to feel important. Get everyone involved with fun games and a carnival-themed bridal shower! Put out a photo frame prop to capture the memories, and set up a popcorn bar complete with candy toppings for a fun snack.
COVID Tip: No matter how you theme your virtual Virgo celebration, remember: your guest of honor will appreciate you taking the time to make sure everyone has a fun background, that there are plenty of virtual games, and that you've sent everyone a sweet treat to enjoy together during the party.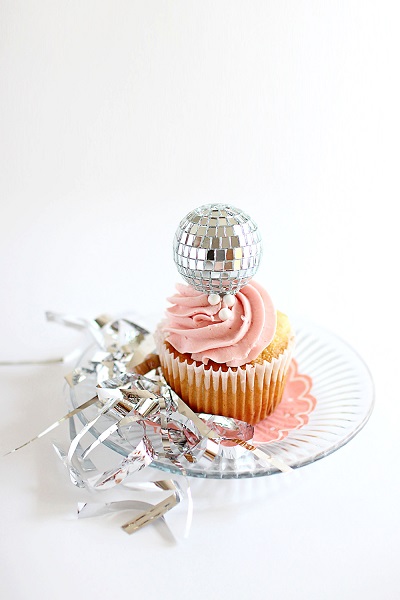 Libra (the Scales) September 23 – October 22
The quintessential girly-girl, a Libra bride is all about celebrating friendship. She's a total party girl, so you can go over the top with a disco-themed bridal shower: think sorbet mimosas in fun cups, a dance contest, and interactive games that bring out everyone's silly side (Wed-Libs will always result in laughs). Put up a metallic backdrop for photos, and leave out a classic romantic record out with paint pens for everyone to sign! And remember: you can never have too much glitter.
COVID Tip: Virtual or in-person, get the romance flowing with a fun game of matching iconic movie lines to the romantic film they came from. Etsy has plenty of colorful downloads and printables so you don't have to do anything extra!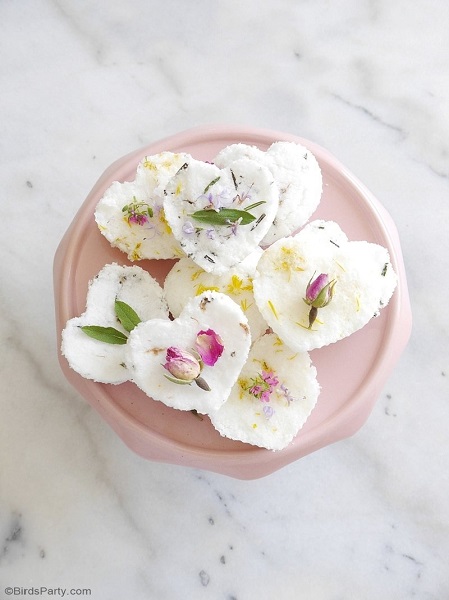 Scorpio (the Scorpion) October 23 – November 21
You might have a Scorpio bride-to-be BFF, but she's probably insisted on not having a shower. What she's really saying is, she wants a small, unfussy get together with her closest girls that doesn't draw too much attention. An at-home spa day is the perfect way to shower your Scorpio gal! Stock up on fun face masks and make DIY bath bombs together while sipping on fruit-infused water. Request that everyone wear a robe and slippers, and hand out aromatherapy eye masks as party favors.
COVID Tip: Since this bride is all about simplicity, if you go virtual with a Scorpio bridal shower, keep the games to a minimum and stick to activities that spark interesting conversations. Most video chat platforms have breakout room options so you can get even more one-on-one time with the guest of honor.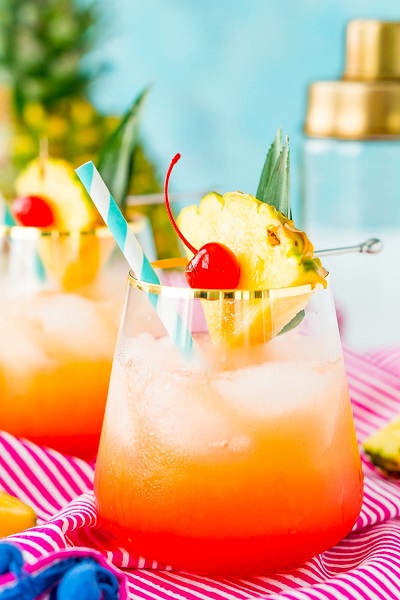 Sagittarius (the Archer) November 22 – December 21
As the Archer of the zodiac, a Sagittarius bride's arrow is never pointing in one direction for too long—she's always got an itch to get away! A tropical-themed bridal shower will transport her to a lush paradise, so grab leis for everyone, mix up a bowl of Mai Tai-inspired punch and throw a hula dancing contest to get the party started. A flower crown for the bride is a must, and you can make one with these easy DIY instructions!
COVID Tip: No matter how you decide to celebrate your Sagittarius bride, gift her with a subscription box that sends her goodies from around the globe every month, like Try The World. She won't feel so stir crazy when she can "travel" through the mail!
Capricorn (the Goat) December 22 – January 19
As fun as she is formal, the Capricorn bride typically errs on the side of tradition. Classic vintage, preppy, or even art deco in style, you'll never see her sans-accessories, which makes a tea party bridal shower the perfect theme to indulge her. A trip to your local consignment shop should provide the perfect drinkware if you don't mind a fun mix-and-match aesthetic—and you can whip up easy finger foods ahead of time, which always makes hosting so much more enjoyable. Send everyone home with a keepsake teacup for good measure.
COVID Tip: Going virtual? Before the day of the party, put together a small package for each guest complete with a tea party kit including a mug, a tea bag (or two), and a sweet treat to enjoy either during or after the party. Think cupcakes, donuts, or macarons.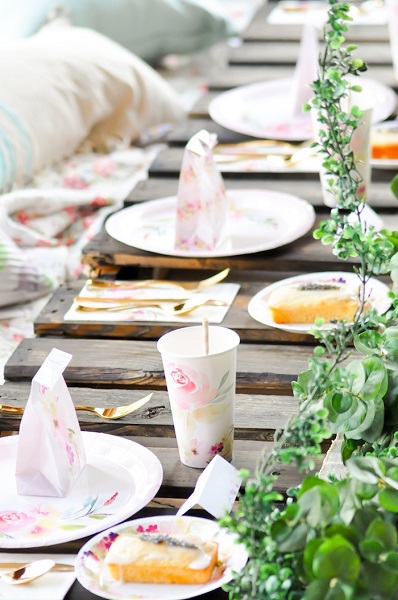 Aquarius (the Water Bearer) January 20 – February 18
The unpredictable Aquarius bride is the ultimate free spirit. Her nontraditional nature means that you can expect her to always be ahead of trends in her own unique way— and her shower should be no different! Throw a backyard picnic complete with colorful throw blankets and giant pillows, and let the guests supply the decor: leave out a wireless photo printer and a sign requesting that guests print their favorite photos of the bride-to-be and a basket of clothespins to hang them on a pre-strung line—everyone will love it!
COVID Tip: Have each guest email you their favorite photo of the bride before the party, then put them into a special slideshow to share during the celebration. For each photo, have the guest who sent it explain why she chose it.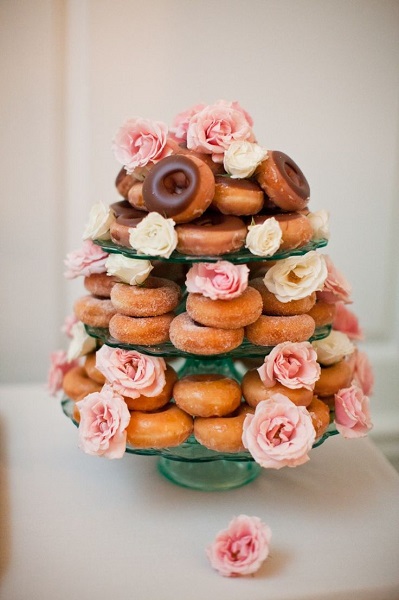 Pisces (the Fish) February 19 – March 20
You won't find a more quintessentially romantic girl than the Pisces bride. She's got a sentimental side that loves old movies and photo albums so a Breakfast at Tiffany's-themed bridal shower will make her feel like her ultimate fantasy has come to life! Play the film with the volume muted and a curated playlist in the background, build a donut centerpiece as an homage to the movie's opening scene, and hang photos of the bride and groom at different points in their relationship all around the party area—she'll love being surrounded by her favorite people and memories!
COVID Tip: Host a virtual movie night and watch a classic rom-com with all the guests! This article shares how to stream with a group using a variety of platforms and services so you can watch at the same time from wherever you all are.
Every Zodiac Sign
At the end of the day, every bride-to-be wants to feel special during her bridal shower, and a theme that caters to her zodiac sign is one of the most unique ways you could celebrate. You could even throw a zodiac-themed party and incorporate all the signs if your particular bride is astrologically-inclined. Whatever you do, be sure to check out our Pinterest board for tons more decor ideas, recipes, games, and gifts! And most importantly, celebrate safely. Take a look at our blogs for hosting a Virtual Bridal Shower or Virtual Baby Shower for plenty of helpful tips to take your party to the computer screen. Happy celebrating.