So you've decided to go for an engagement photo shoot—great choice! Your engagement photos are the perfect opportunity to feel comfortable with your photographer before the big day and capture your love story.
Once you book the shoot, the next big decision is your wardrobe: what should you and your fiancé wear for this super special photo op? I've got you covered with six tips that will make choosing your outfits a snap!
Where to Begin?
My favorite place to start any shopping trip is Macy's—you can't beat their selection of top brands and competitive prices, and both brides and grooms can find their head-to-toe looks in one place! While I couldn't track down the exact pieces you'll see in the images below, I've found similar looks at Macy's, so you can easily click and shop before your photographer clicks and shoots! Now, onto the wardrobe tips!
Tip #1: Stick with Classics
While it's fun to experiment with trends, you want your engagement photos to be timeless (and not elicit laughs and cringes from your future grandchildren). Stick with classic silhouettes and pieces. When it comes to colors and patterns, remember the "rule of three:" choose a color palette with no more than 3 neutral, pleasing colors. If one of you wants to wear a print with multiple colors, the other can choose a solid from that print to wear.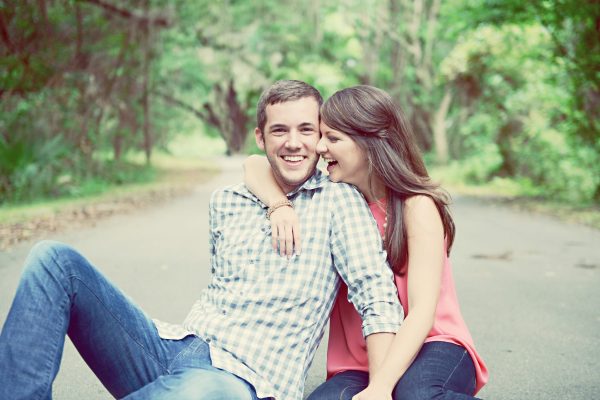 I love how my friends Cory and Carly's smiles are the first things I notice in this picture—not necessarily their clothes! By choosing something simple like jeans and classic tops, they've ensured that their sweet expressions are the main focus, and that this photo will stand the test of time, and.
Get the Look: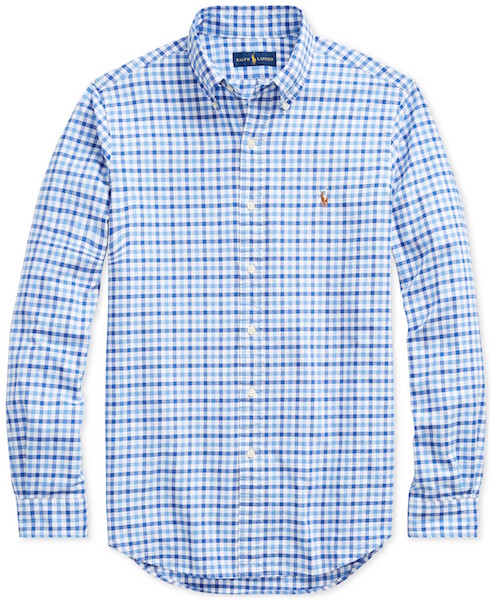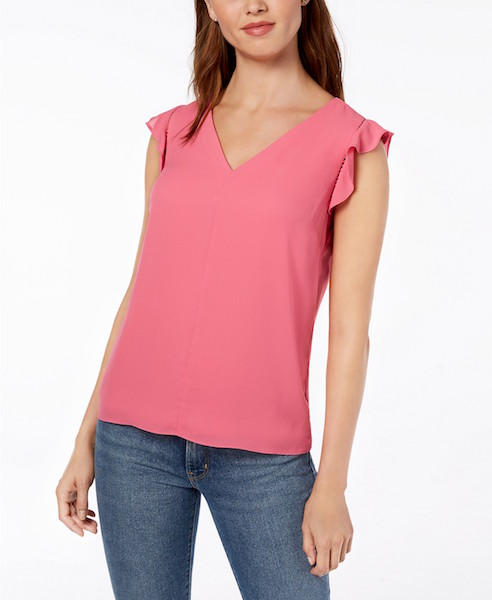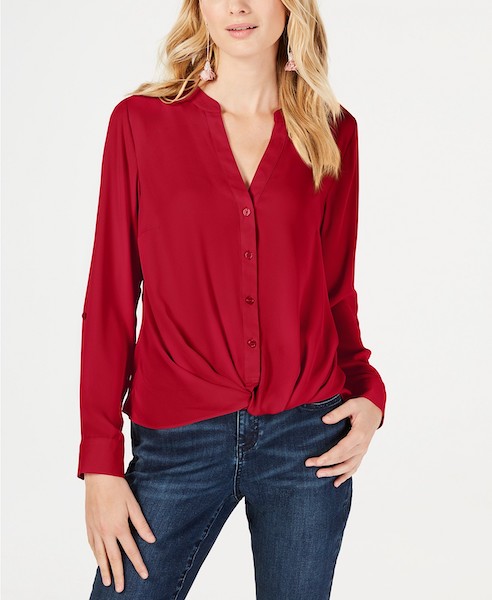 Tip #2: Express Yourself
While your wedding attire will be fairly standard (white dress; formal suit), your engagement photos are a great time to express yourself and your unique personalities through your wardrobe!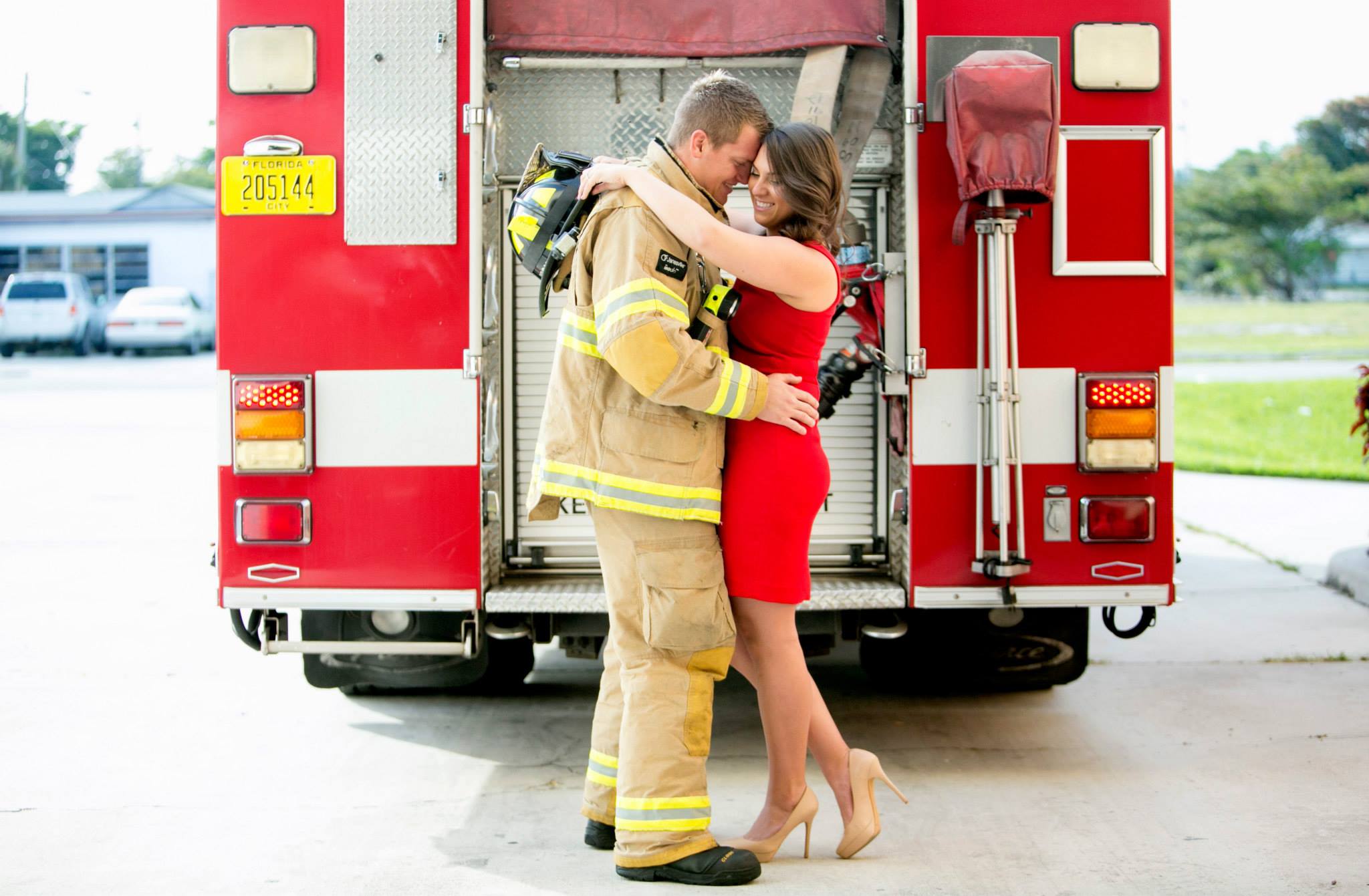 My brother-in-law Jacob is a firefighter, and I think these photos in uniform are such a fun and unique keepsake!
Get the Look: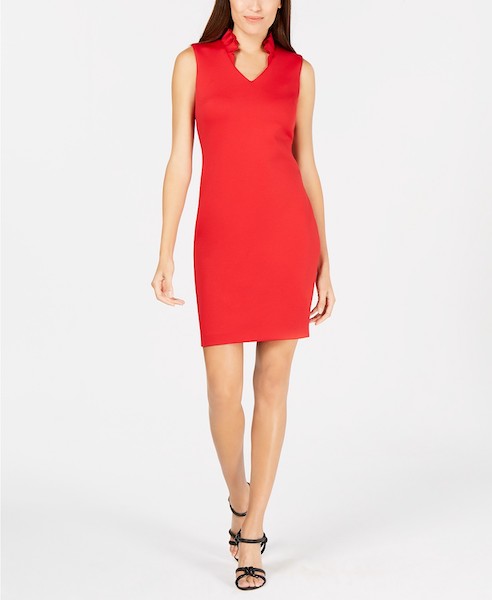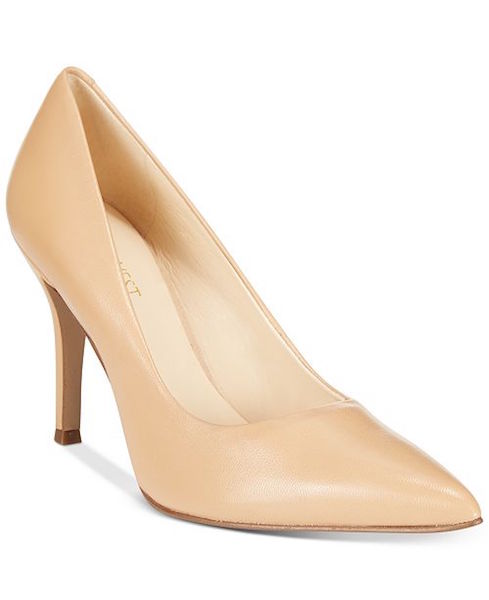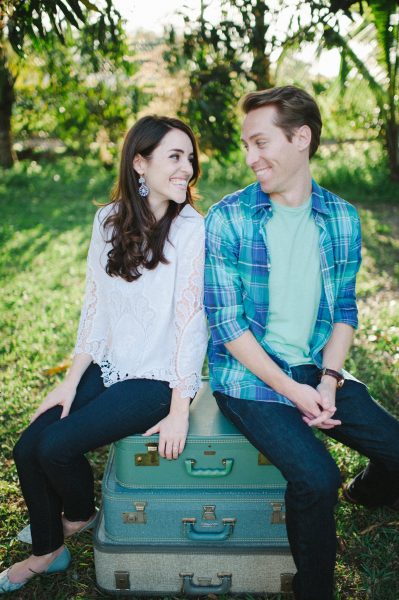 My friends Shelby and Ashley love to travel, so these vintage suitcases were the perfect props for their engagement photos (and so much better than those cheesy signs from the craft store). I also love how they used the suitcases as a color palette for their outfits—inspiration is everywhere!
Get the Look: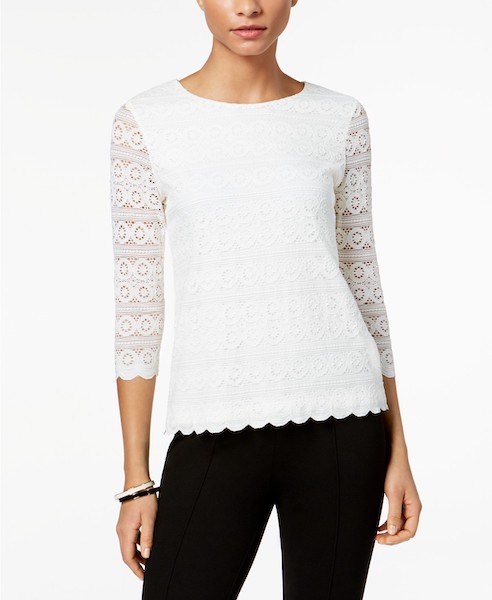 Tip #3: Layer Up: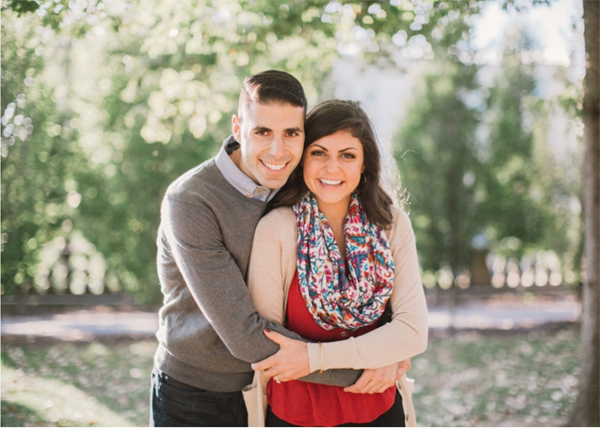 Bring options in the form of scarves, jackets, and jewelry—you can easily add or remove accessories to create different looks for different photos. I love how my sister-in-law Joy wore a colorful scarf and jacket for her autumn engagement photos. Later, she took her jacket off to capture a different look!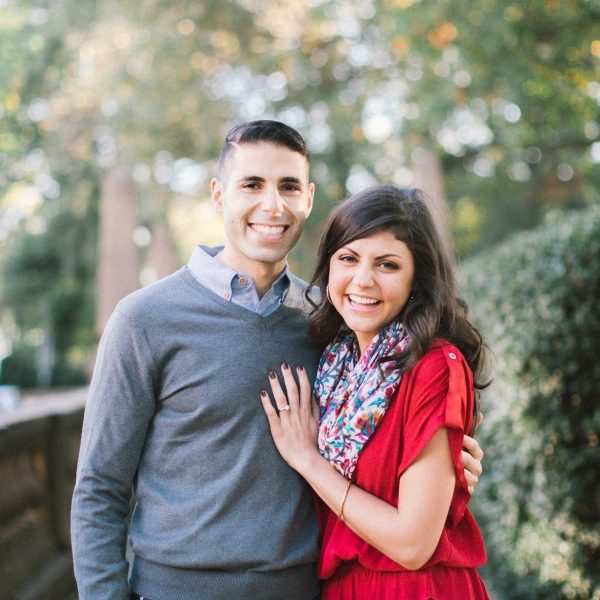 Get the Look: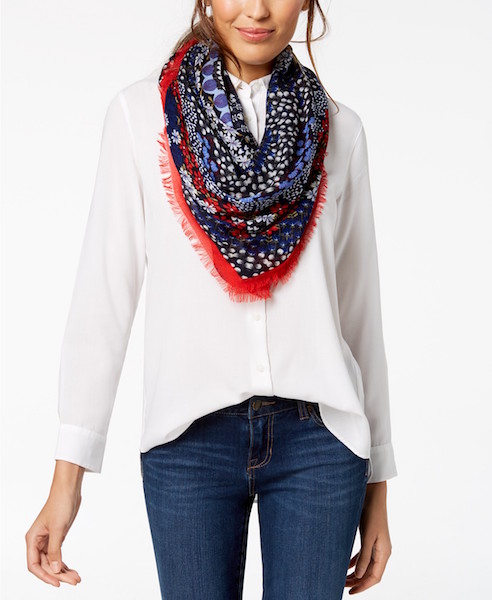 Tip #4: Bring Options:
If you're ok with changing in public restrooms or the back of your car, pack some options for your photo shoot! Most couples tend to do one casual look and one more formal look.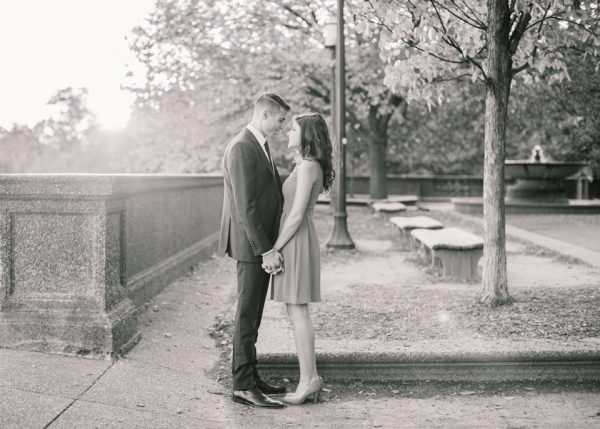 Later in the photo shoot, Joy and Andrew changed into more formal outfits for a different look.
Tip #5: Make Sure You Can Move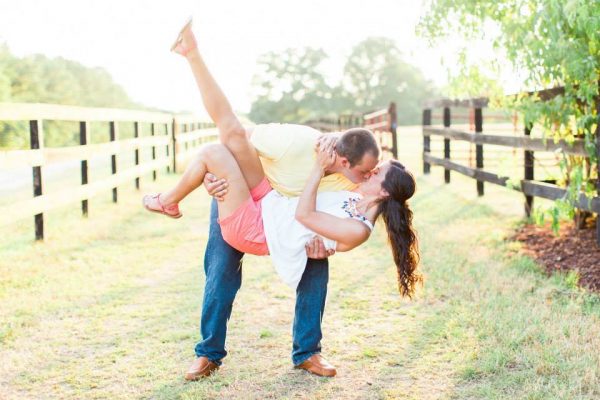 A good photographer is going to help you pose naturally, and capture movement that tells your story. Make it easy be choosing clothing you are free to move in. Make sure your hemline is long enough to make sitting comfortable, and your straps aren't sliding down. The last thing you want to worry about is a wardrobe malfunction!
Tip #6: Treat Yourself
Now is the time to splurge on something that makes you feel absolutely gorgeous. I remember going to a fancy department store the week before my engagement photos and taking my time trying on dress after dress until I found one that made me feel my best—and for the first (and probably last) time, I didn't look at the price tags.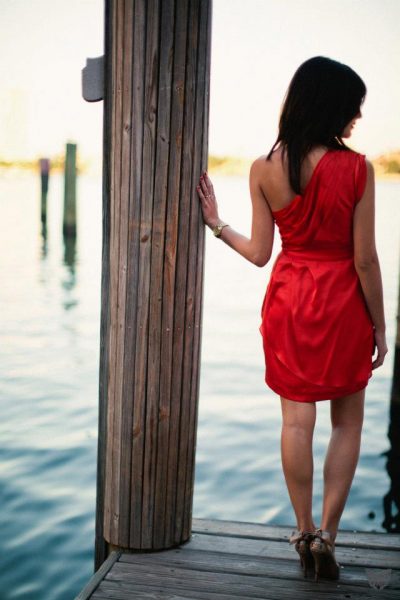 Seven years and two children later, I'm really glad I have this picture to look back on and remember that I once looked like this!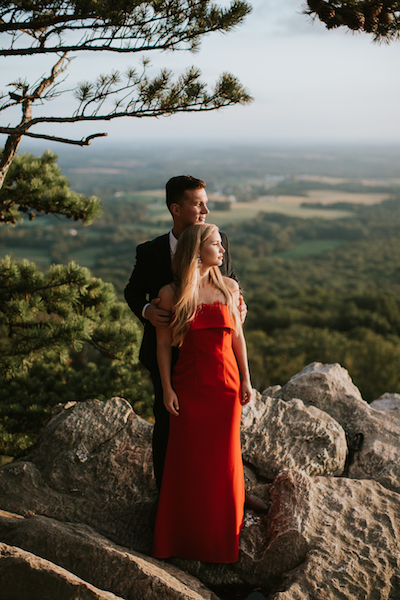 If you'd rather save your spending for the wedding budget, Rent the Runway is an awesome option for renting a designer dress for your engagement photos!
Discover More Macy's Magic:
Once you've found the perfect engagement outfits, stick around Macy's to register! We've gathered everything you need to know about a Macy's wedding registry, and we're positive you'll agree that a Macy's registry is pretty magical! As always, be sure to direct your friends to RegistryFinder.com where they can easily find all of your registries in one place!