The bachelorette party has become a huge production in recent years. What once was a fun night out with the bridesmaids has become an extravagant (and expensive) weekend-long trip. With the new bachelorette party comes new questions, like who should be invited?
Hi Cheryl,

What is the etiquette on inviting friends to a bridal shower but not the bachelorette party? My bachelorette party is out of state, but I wasn't sure if it was rude because I invited friends that are not bridesmaids.

Thanks,
Jenny
---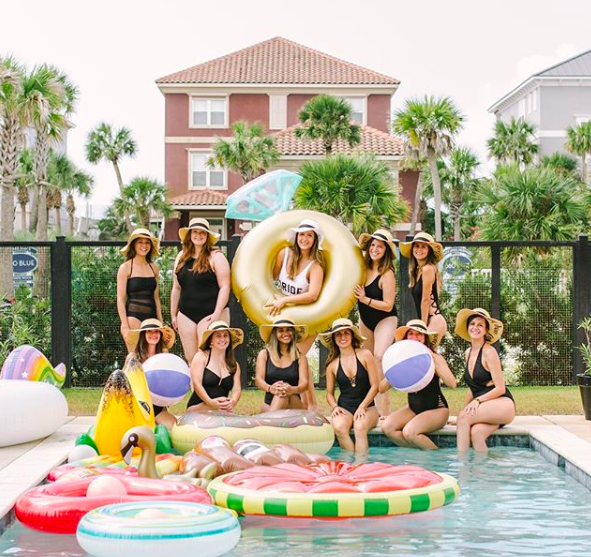 ---
Hi Jenny,
Thank you for writing.
It's totally fine for friends to be invited to a wedding shower but not invite them to the bachelorette party. There is no specific etiquette surrounding who should be invited to a bachelorette party. I understand the confusion as there are quite a few etiquette "rules" concerning invitations to a bridal shower. Traditionally the bachelorette party would be a small and select group — your bridesmaids and maybe a few other very close friends. In many cases the party is limited to only the bride's attendants.
Gift-giving is not part of the bachelorette party equation, however, it has become customary for the attendees to chip in and pay the bride-to-be's way. So anyone attending is going to have to pay for themselves and possibly part of your tab. It's not rude to invite other friends to your bachelorette party; it's totally your choice — with one caveat. If your MOH or someone else is planning the party, you should consult with them first. And by consult I mean, make sure to honor their opinions.
Hope you have a great time and best wishes for your upcoming wedding!
Most sincerely,
Cheryl
---
If you have questions or comments about this post, or about gift giving, bridal shower, baby shower, or wedding etiquette, please comment below or email [email protected].
Questions in this column are received from readers. They may be edited for spelling, length and grammar, or to remove sensitive information. However, we are careful not to alter the intent or content of the question.