Does planning your dream wedding feel more like a nightmare? Our real brides share how they handled their wedding-related disappointments.
If you've been engaged for more than five minutes, you've probably faced some wedding-related stress. No other day comes with more expectations than your wedding day, and many brides find that their dream wedding and the reality of their circumstances result in a sense of disappointment.
That's where our real brides come in. Today they're sharing how they handled the moments their wedding fell short of their expectations, and I hope their advice helps you face those moments with grace!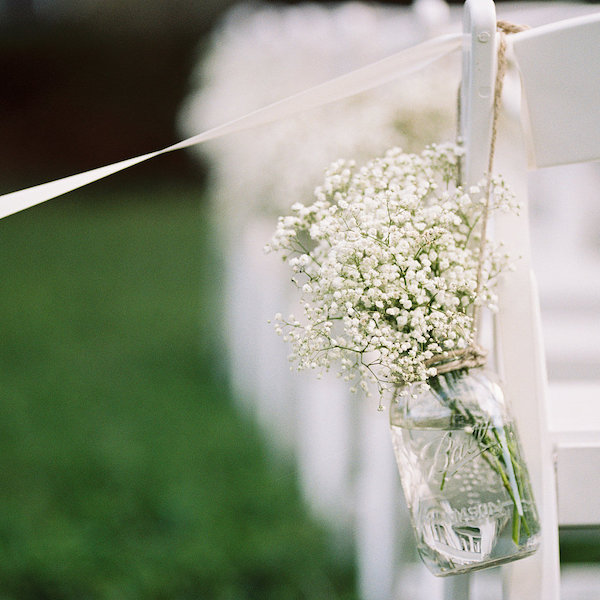 Budget Disappointments
Whether your family is taking care of your wedding, or you're paying for it yourselves, finances can be a definite source of stress and disappointment–especially if you've realized that you can't afford the wedding you've dreamed about. Our brides were unanimous when it comes to handling disappointment related to your budget: move on and focus on what really matters: marrying the love of your life!
"Take a break from Pinterest and Instagram. Seeing all of the picture-perfect weddings and 'inspiration' sets you up for disappointment when your situation doesn't seem as perfect. And definitely don't try on a wedding dress that's out of your budget!" -Mandy L.
"To be honest? I just got over it. Keeping the perspective that 'it's just a day…a special day but a day that the world still spins' helped". -Mary Katherine A.
"Wouldn't trade the results of the day or how I felt for anything to look prettier or be more like my expectations. I realized it was okay to feel sad about not having certain things but that our relationship and all the days after are much more important." Catie W.
If you're looking for budget tips, check out this post on what's worth the splurge for your wedding–and areas where you can save, too!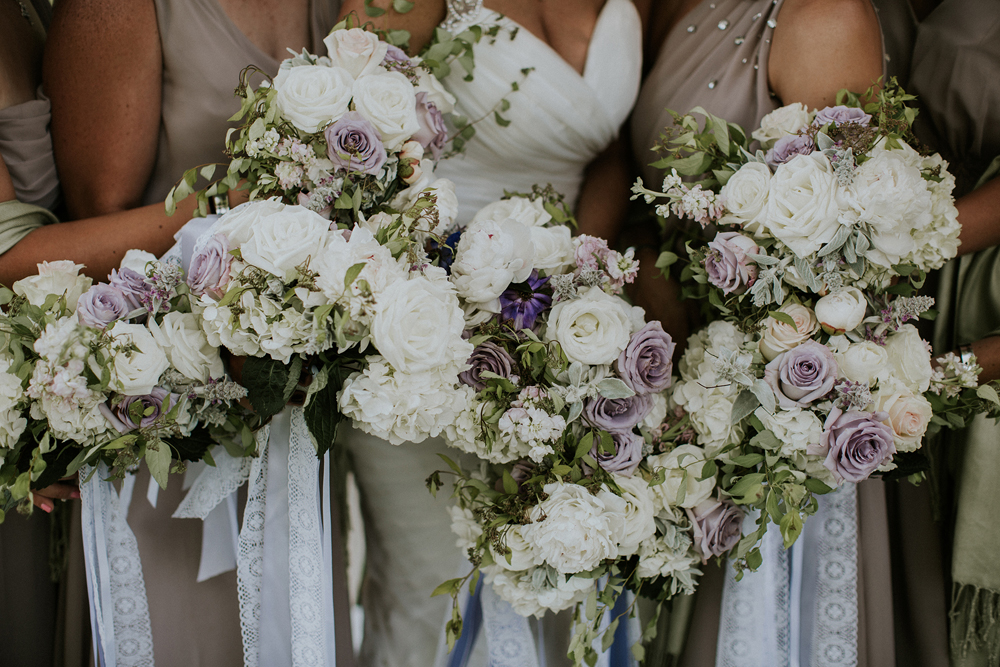 Bridesmaid Disappointments
You might be expecting your bridesmaids to support you in every step of the planning process, gleefully help you find the perfect dress, plan an unforgettable bachelorette weekend, and absolutely love the bridesmaid dress you select for them.
Let's start here: no matter how "pretty" you think the bridesmaid dresses are, one of your bridesmaids will definitely give it an eye-roll. And that's ok! It's just one day in their lives, and yours!
But how should you handle it when you feel like your bridesmaids aren't contributing to your wedding, or are dropping the ball on their duties?
Check your expectations. The trend toward elaborate showers and bachelorette weekends is fairly new, and planning either of those events is not a requirement for your girls. Their only mandatory expenses include their wedding attire and travel to the wedding.
Move from a place of entitlement to a place of understanding.: If your girls don't seem to be "stepping up" to do anything beyond the basic requirements, ask yourself why. Are most of your girls still in college or grad school? Are they swamped at work? Are they experiencing financial challenges? The cost of being a bridesmaid is high, and maybe they aren't in a position to do all the things you've hoped.
Drop a well-placed hint: Forcing others to plan your shower and bachelorette party is never a good look for a bride, so avoid "taking over"-that never turns out well. Instead, calmly mention something to your mom or close relative about the shower. They might be able to put your mind at ease! Is there one bridesmaid you can share your feelings with? While a bachelorette weekend might be impossible, perhaps you can mention a few of these budget-friendly bachelorette party ideas instead.
Keep in mind: these girls were your best friends before you got engaged, and you want to make sure they're still your friends after the wedding day. Read more on how to help your friendships survive wedding season here!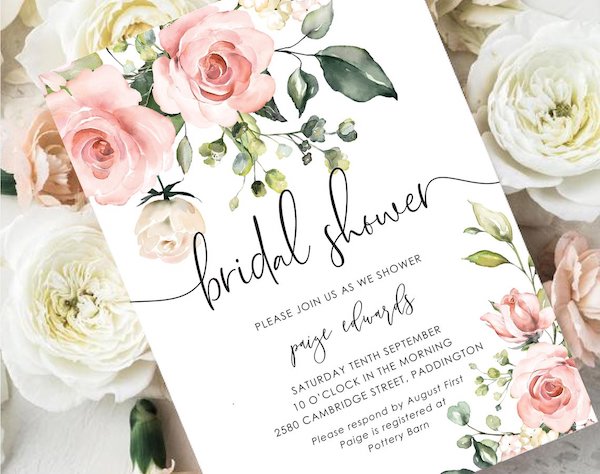 Bridal Shower Disappointments
Related to our last point, I've seen many brides go into "panic mode" about their bridal showers: what if no one throws one for me? What if it's not as "Pinterest-worthy" as I hoped it would be?
"About two months before our wedding, I was in tears thinking that no one was going to throw me a shower. I didn't know that my aunts had been planning something for weeks, and were just waiting for the holidays to be over to start nailing down the details. I wish I had saved my emotional energy and just relaxed! I was panicking for nothing!" -Janet S.

"Not a bride, but I have to share: we asked the bride to help us choose a date for her shower and provide a guest list. Once we had those things, she kept emailing us ideas for her shower and added us to her bridal shower Pinterest board. It added so much pressure and made us feel like if we didn't do all of the things she suggested, that she would be disappointed. Leave the planning to the hostesses, brides!" -Vicky P.
What to do if no one comes through to host? While many brides would be (understandably) disappointed, remember: a bridal shower is not a "right;" having one thrown in your honor is like receiving a gift: always appreciated, never demanded. Rest assured that if you don't have a bridal shower, you'll still be celebrated at your wedding–and bonus: you'll probably receive even better wedding gifts!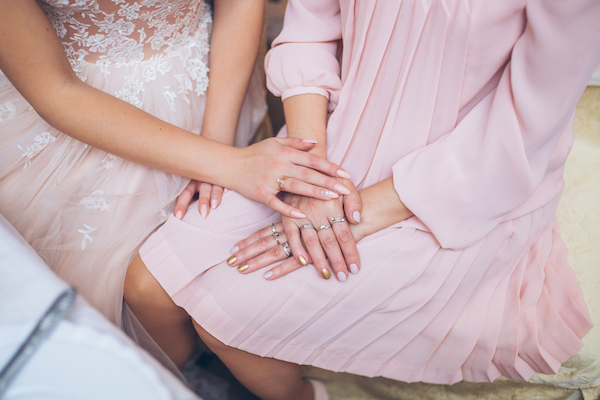 Family Disappointments
While bridal shower drama and bachelorette disappointments are likely to blow over after the big day, family drama is usually here to stay. Our brides offer practical tips for handling family disappointments with grace and an emphasis on preserving those relationships for the future.
"I've got an anonymous disappointment for you… my husband comes from a family of five siblings, and only one brother was able to make it to our wedding. It was really hard to understand why they chose not to travel to support their youngest brother. Some of it was personal against us (stupid family drama that was uncalled for) and one of them just hasn't traveled in ten years from where he lives so we assumed he wouldn't make this trip anyways.
We've reconciled for the most part with everyone now, but it took prayer, counseling and forgiveness to get us there. Going into our wedding weekend, we just chose to celebrate those who did make the trip. Then after a few months, we worked with his family to repair what was broken. It's not perfect, and I'm sure we'll have more conflict with them in the future. But it was such a good experience for me to see how my future husband reacted and it really helped us bond as a couple.
Many brides struggle with a sense of guilt after the wedding is over. My friend Grace offers her take on that situation:
"I think one of my biggest 'wedding disappointments' was feeling bad about not being able to spend more time with family and those who traveled far to be at our wedding. I had a lot of extended family come that I hadn't seen in years, and I figured I'd have all this amazing time to chat and catch up on their life. At our reception, we did briefly visit every table and say our "hellos!" and "thank you for coming!" but the night went by so fast that I remember one of my first emotions when our wedding was over was feeling super guilty and upset over it. I tried to move past it by realizing that everyone had come to celebrate us and probably didn't expect tons of concentrated time with us – now having attended more weddings, I realize that's pretty common with the bride and groom! I also sent them thank you notes afterwards telling them how grateful I was that they came. If I could tell my 'bride self' something back then it would be, 'You may not get to spend all the time you want with your loved ones – but do not worry! They understand and love you. Greet everyone and chat when you can, but still get on that dance floor and have some fun without feeling guilty!' -Grace T.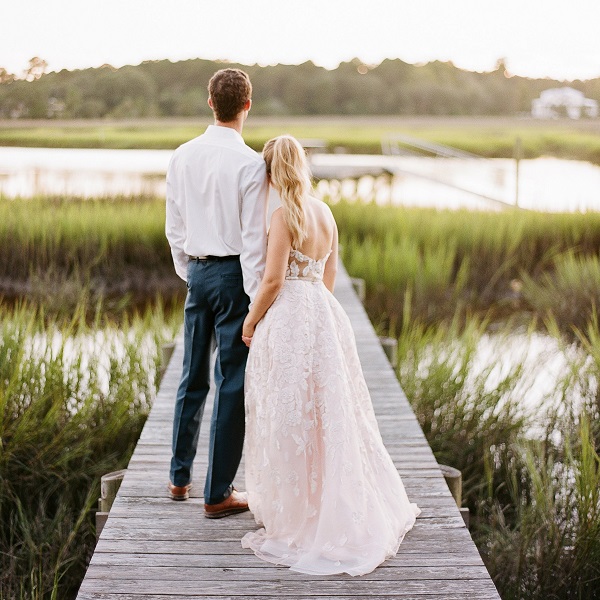 Go from "feeling let down" to "letting it go"
The bottom line, brides, is this: today, your upcoming wedding seems like a historical turning point, and it is! You're saying "I do" to the love of your life! Don't let details and disappointments get in the way. Your future extends far past the all-important wedding day, and focusing on the years ahead instead of those 24 hours will allow you to enjoy each moment! Plan a date night with your fiance, read a marriage book, and dream about the future instead of hyper-focusing on the details.
Got a Question for our Real Brides?
Let me know what topic you'd like us to tackle next! And if you're interested in learning more about etiquette, gift-giving, and celebrating in style, be sure to subscribe to the RegistryFinder GiveIt blog for weekly posts on wedding etiquette, bridal showers, wedding trends, and of course, wedding registry guidelines and tips! And as always, be sure to refer your guests to RegistryFinder.com, where they can conveniently locate all of your registries in one place!