My 30-year-old daughter was home for a visit and asked me to help her find a baby gift. She didn't have time to order from the registry, so we visited a local retailer with a baby department. I was surprised by how lost she felt while looking at baby gift choices. Her questions, "What's this for?" and "Why would you need that?" amused me but also got me wondering if others without baby experience might have the same difficulties. Some polling quickly confirmed my theory: feeling clueless about baby gifts is common.
Are you at that stage in life where your friends are having babies, but you aren't there yet or don't plan to be? Do you go cross-eyed when looking at extensive baby registry gift options? Then you're in the right place; I'm here to help!
While I usually advise buying from someone's registry, I understand that sometimes there just isn't the time or anything left that you feel comfortable gifting. So, I've gathered seven foolproof baby gifts that you can confidently give to any friend or relative. Whether you prefer cute or practical (or both!), there is something for you below.
Go for Super-Cute!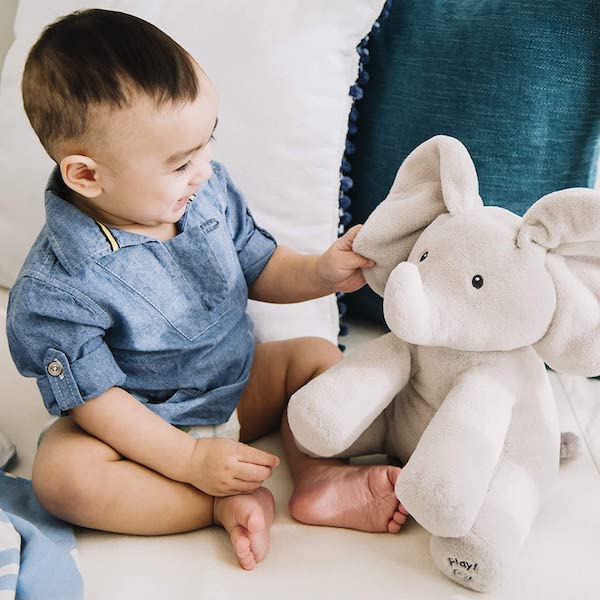 GUND® Flappy the Elephant Animated Plush Toy
Seeing it in action is cuter than cat videos. Loved by babies and parents alike, the ears flap as he sweetly sings, "Do Your Ears Hang Low?" AND he plays Peek-a-boo. View a video of this sweet toy in action on our blog post, 7 Best Baby Shower Gifts.
Where to Find It:
But there's more… also now in Bunny form.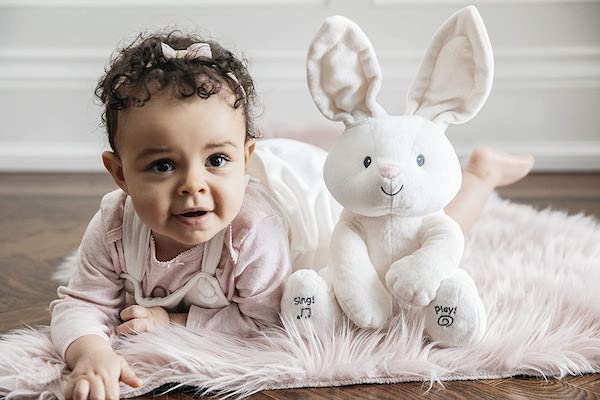 GUND Flora The Bunny Animated Plush Stuffed Toy
Interactive fun and play for any little one. The ears flap over the eyes as this adorable plush bunny also sings, "Do Your Ears Hang Low?" A welcome addition to any nursery.
Where to find it:
Is Cute and Practical more your style?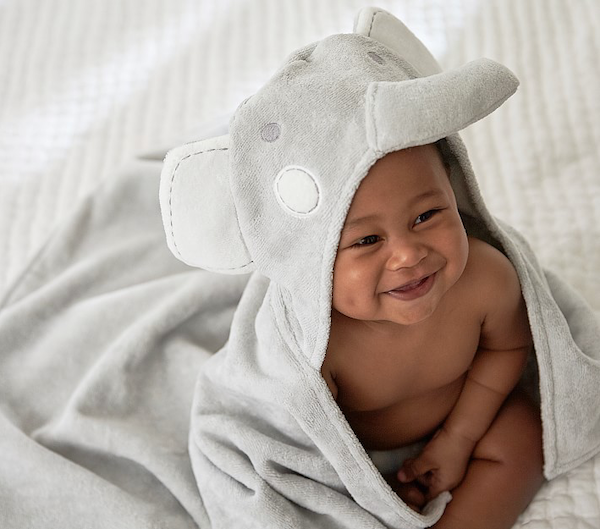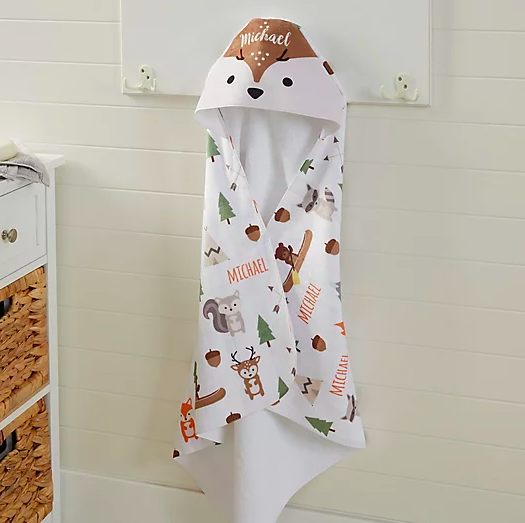 Hooded Towel Sets
Parents-to-be may not realize this, but they can never have too many hooded towel sets. Pick up your favorite color or animal, and your gift will be a daily staple.
Where to Find Them: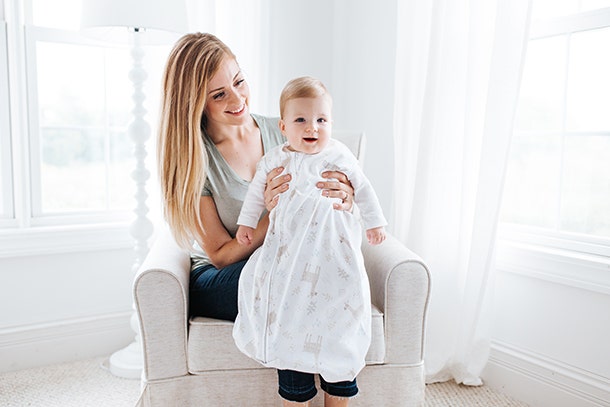 Sleep Sacks & Swaddles
What's a sleep sack, you ask? Well, it's kind of self-explanatory; it's basically a wearable blanket. Loose blankets are not allowed in cribs for at least the first 12 months, so baby blankets have taken a back seat to the swaddle and sleep sack. Your giftee will most likely have a few on their registry, but if not, get them! They will thank you later!
Where to find them: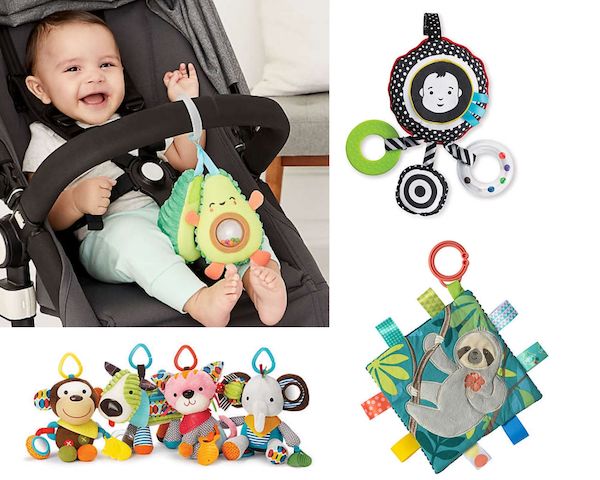 Stroller Toys and Accessories
Babies and toddlers spend a lot of time in their strollers. Stroller toys are a lifesaver for parents and caregivers, keeping those little ones occupied while trying to shop or have a conversation.
Where to find them:
You can order online and pick it up in-store or use curbside pickup if you have a Target near you.
Fun, Practical, and can be found Last-Minute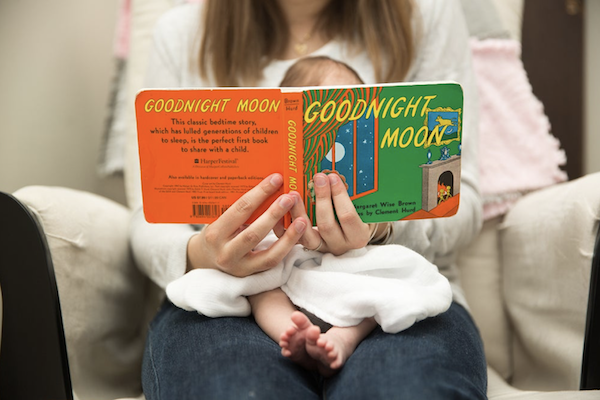 Books, Books, Books
Children's books teach, comfort, inspire and entertain. Most new parents love receiving books for their child's collection. The newborn stage is short, but bedtime stories last many years. If you are lucky enough to live near a bookstore, make a visit and take a fun trip down memory lane. Pick up a couple of your favorites, and you have an instant, personal, and thoughtful baby gift.
Where you can find them:
Believe in 100% Practical?
Bibs & Burp Cloths
If you want to gift something you know they'll use every day, go with burp cloths or bibs. Even more than the hooded towel, it's hard to have too many. They get dirty, fall on the floor, get lost…well you get the picture. New parents go through multiples per day.
Choose soft, organic cotton, and you can't go wrong. It may not seem exciting, but they will think of you fondly as they use your gift daily.
Where to find them:
Maybe You're a Procrastinator?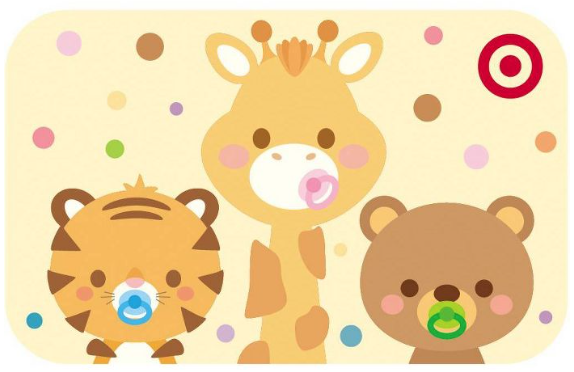 Gift Cards
Don't feel like you are pulling a gift cop-out if you choose this route. Gift cards are great for a couple of reasons. 1) New parents always discover things they didn't think or know they needed. 2) The most expensive ongoing cost for parents is diapers.
Pro Gifting Tip – Check their registry and choose a gift card from one of the retailers they picked. Most even offer e-gift cards, so no worries about the gift getting lost in transit. Most parents I've polled love them! Throw in a bottle of wine, and they'll love you forever.
Tips for Worry-Free Gifting:
1. Always include a gift receipt. I can not stress this enough. Duplicates happen, or parents change their minds. Make it easy to return your gift if it doesn't work for them. It's OK; they will appreciate your thoughtfulness just the same.
2. Buy from a retailer that accepts returns and has a reasonable return policy.
3. If possible, order from the baby gift registry. You can search with the parent's name on RegistryFinder.com to quickly find it. Even if you're not exactly sure what an item is or does, they picked it for a reason and will appreciate that gift.
Want more options? Check out additional baby gift suggestions in our articles, Ask a Real Mom: Best Baby Gifts You've Received and 12 Last-Minute Baby Shower Gifts. Our team of bloggers collectively has 17 children, so we feel confident that we know what new parents want and need.