Fall is my absolute favorite time of year. The weather starts to become more mild, even in sunny south Florida, and the vibes are just warm and cozy and happy. When it comes to preparing a fall shower menu, think savory, warm, and rich to match the tones of autumn and your shower will be as tasty as it is beautiful!
Fall flavors can be easily incorporated into a fun, lively brunch or a more elegant dinner affair – whichever style suits your guest of honor best! Check out these menus to create a cozy fall shower, perfect for celebrating some of life's most exciting times!
Brunch Shower Menu
Call me stereotypical, but I just love brunch! I love starting the day with some of your best gal pals, and there is something about it that just feels so festive. The best part of a brunch shower is that so many of the food items can be prepped the day before and will be table or oven ready, so you can enjoy time with your guests rather than be stuck in the kitchen!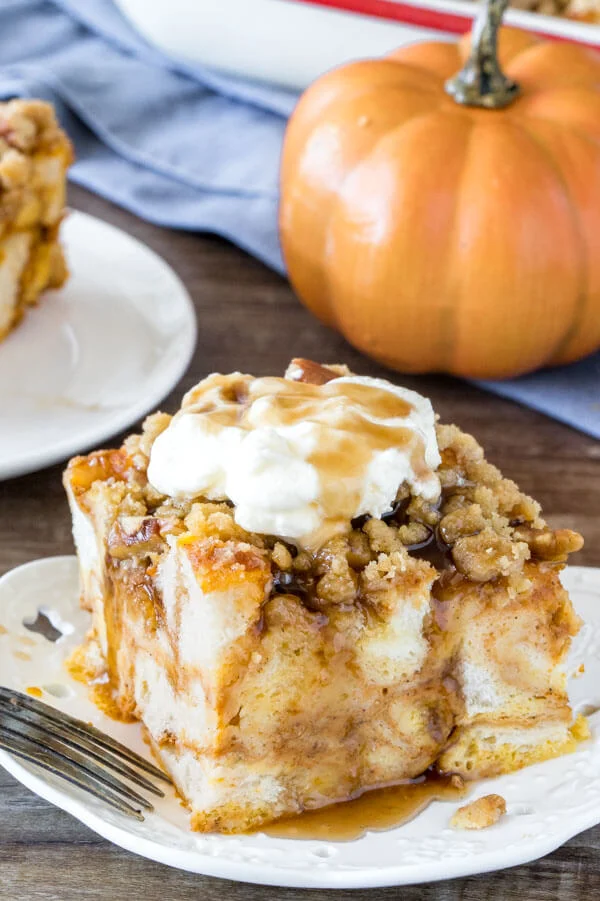 This is a recipe that, I promise, will have your guests begging for the recipe! This french toast bake gets tossed in the oven for 15-20 minutes and will fill your house with all the mouth watering, warm pumpkin spice smells! It's topped with a cinnamon streusel for a little crunch and is just so delightful. Just a little tip: the recipe calls for stale bread, but if all you have is fresh, you can easily "dry out" your bread by placing slices on baking sheets in a 300° oven for 5-10 minutes!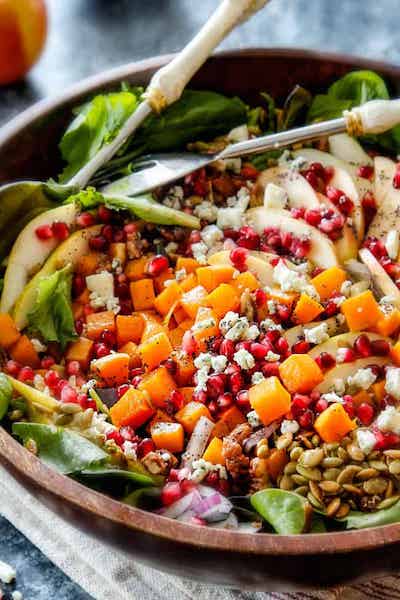 Side: Fall Salad by Carlsbad Cravings
This salad is absolutely autumn in a bowl. It's so beautiful with its warm, vibrant colors, and is equally delicious mixing sweet, crisp apples, tangy gorgonzola, savory butternut squash and a bright pomegranate dressing. All of the ingredients can be prepped the day before, ready to be tossed in a beautiful wooden bowl! Add roasted turkey for added protein to make this scrumptious salad even more satisfying.
This rustic apple tart is the perfect sweet ending to a fall brunch! Made with store bought puff pastry and caramel sauce, the prep for this dessert is super easy, but tastes like it took days! Top with powdered sugar and it's a beautiful addition to a fall brunch table!
A mimosa is that perfect drink to top off a brunch menu! And this cranberry orange spin on the classic drink fits in perfectly with a fall menu. I like having a DIY bar so that guests can personalize their drink to their own preference! Set out champagne glasses, prosecco on ice, orange and cranberry juices, along with orange slices and cranberries for garnish. I also like to have an option for non-drinkers, and a sparkling apple cider would be the perfect fall substitute!
Lunch or Dinner Shower Menu
When you host a dinner shower, you can really showcase the tastes of fall. Combining fall flavors and a celebratory dinner with your favorite people creates just the most elegant, almost magical feel for a shower. Embrace the cooler evenings by serving a warm, savory, comforting menu that will create a cozy atmosphere for your guests.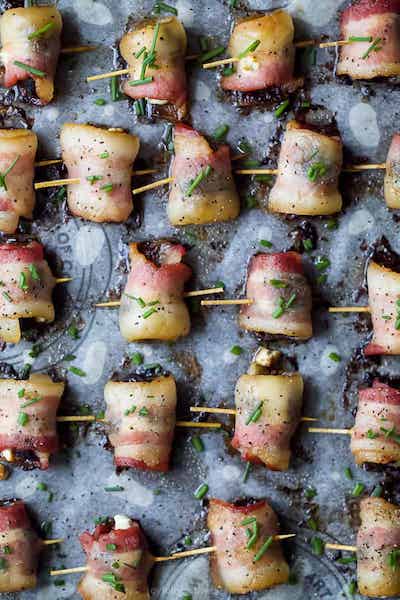 These are absolutely a staple fall appetizer, but this recipe kicks it up a notch by filling the sweet and salty bacon wrapped figs with a simple herbed goat cheese. As an added bonus, they are so cute on a table, but you might want to double the recipe as these are normally goners as soon as they are set out!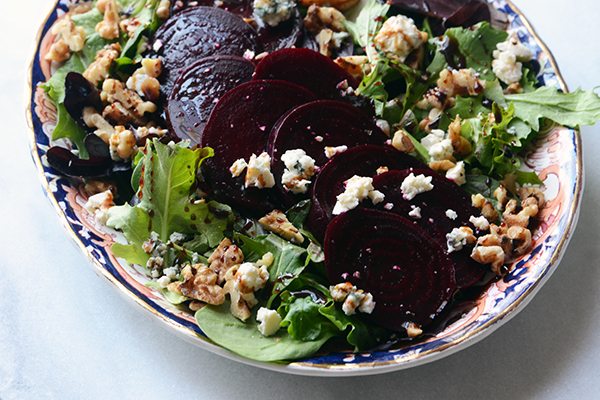 This salad combines beautiful fall colors and flavors with the rich beets, sweet balsamic reduction and tangy blue cheese. Most grocery stores sell pre-cleaned beets which makes this salad a breeze to put together!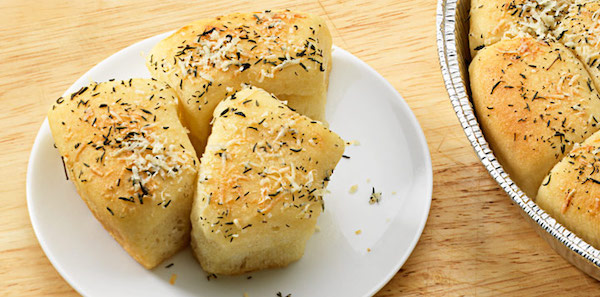 If you feel up to making yeasted rolls on top of throwing a shower, I say go for it! But, one of my hosting secrets is utilizing store-bought when it's just as good as homemade. And hands-down, Sister Schubert's rolls are the best. Make a delicious herby, cheesy butter to slather on top and they are so so yummy!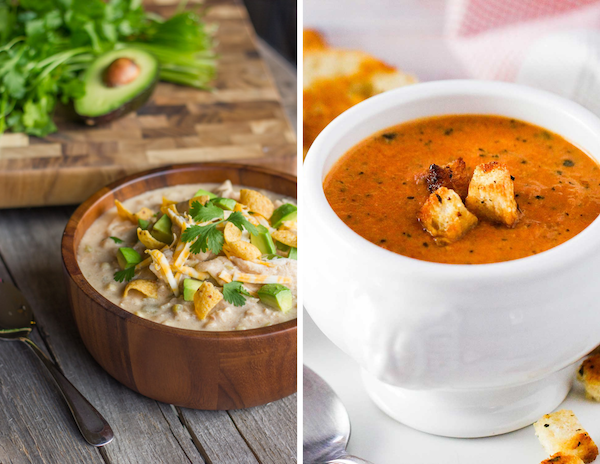 Nothing says fall more than a delicious, savory bowl of soup, and these absolutely fit the bill! They can be made ahead of time and reheated to make your hosting duties just a little easier! Avocado, Fritos, and shredded cheese make for perfect toppers for the white chicken chili, and I serve the tomato soup with croutons or mini grilled cheese dippers!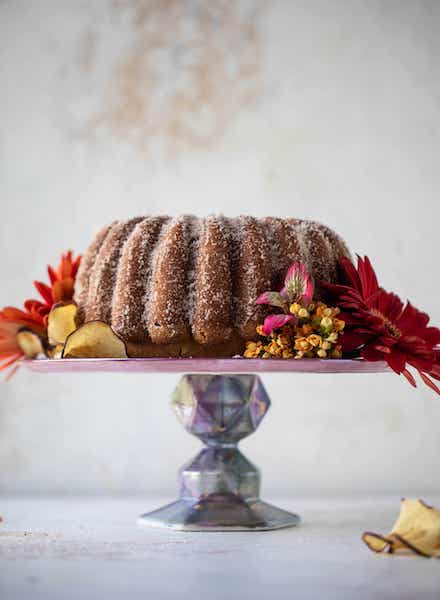 Tender and spicy and sweet apple cider donuts are the perfect fall treat. This recipe bakes it into a delectable cake perfect for a party. Decorate with seasonal flowers and serve with a salted caramel sauce that you can make weeks ahead of time!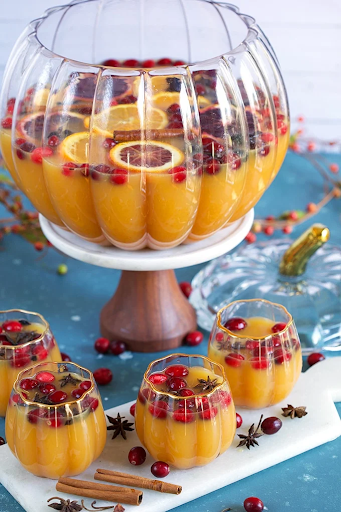 A big batch cocktail makes for super easy hosting! This recipe is perfect for a crowd, looks gorgeous in a punch bowl, and has all the delicious flavors of fall!
Let these menus take the planning off your plate
Whatever style of party fits your crew, let these menus take the planning off your plate for shower hosting this fall. Embrace the coziness of fall in all your celebrating and enjoy life's beautiful moments with family and friends! And whether you're throwing a baby or bridal shower make sure to refer all your guests to RegistryFinder.com to find all the registries in one place and make gift giving easy as can be!