I live in South Florida so one thing I miss is the change of seasons. Regardless of the temperature, fall is my favorite time of year. I love decorating my home, baking yummy treats filled with pumpkin spice, and hosting autumn-inspired parties.
Today, I'm here to share two fantastic menus that are ready to use at your next fall baby or bridal shower. The delicious recipes are easy to prepare and most of them can be made the day prior to your event. Instead of hiding out in the kitchen, you'll be hobnobbing with your guests and enjoying your party with them.
Whether you're planning brunch with your besties or including the guys in a co-ed shower, we've got you covered!
Brunch Shower Menu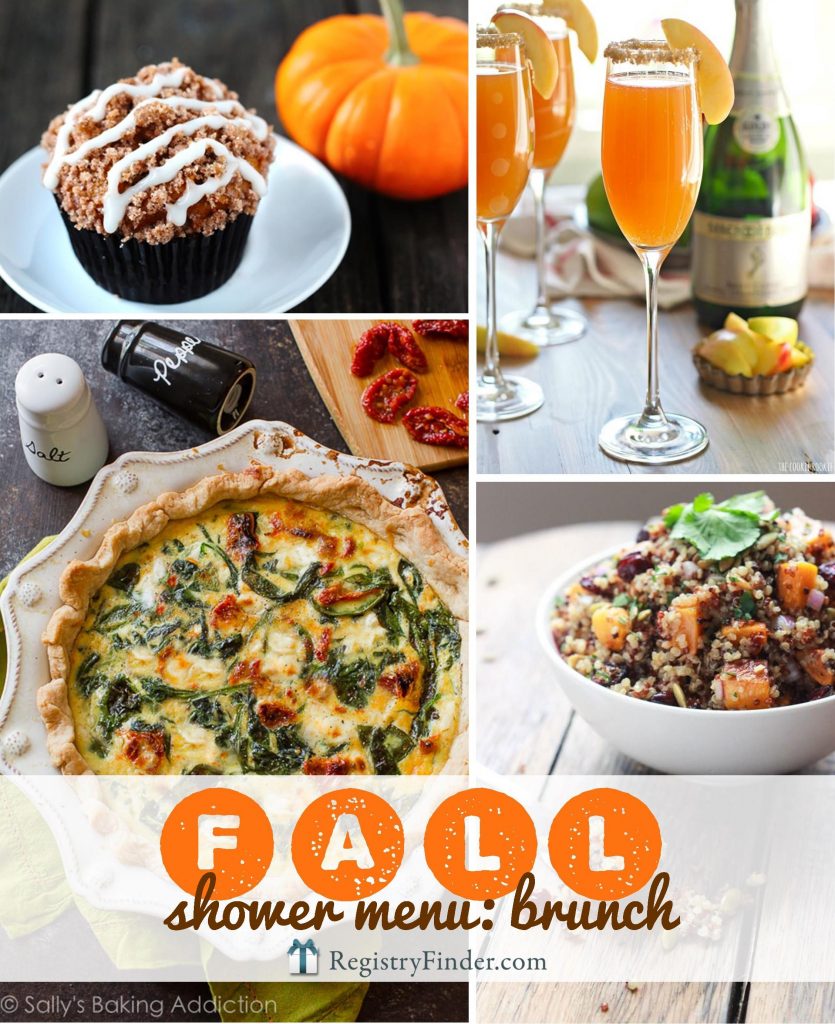 A simple spinach quiche fancied up with goat cheese and sundried tomatoes. This recipe calls for homemade crust, but you can use a pre-made crust or make it without a crust. This can be prepared the day before your event, or even frozen for up to 2 months! How's that for easy?
The vibrant colors in this quinoa salad will make a beautiful addition to your brunch table. Make sure you prepare this the night before your brunch so the quinoa has a chance to soak up the delicious vinaigrette dressing.
A fall menu wouldn't be complete without at least one pumpkin recipe! These Pumpkin Streusel Muffins are bursting with fall spices and topped with a scrumptious cinnamon streusel topping. The best part is that they'll be ready to go in the oven in 15 minutes.
For a fall twist, replace the orange juice with apple cider in this brunch classic! Garnish each glass with a sliced apple for a lovely autumn cocktail.
Co-ed Shower Menu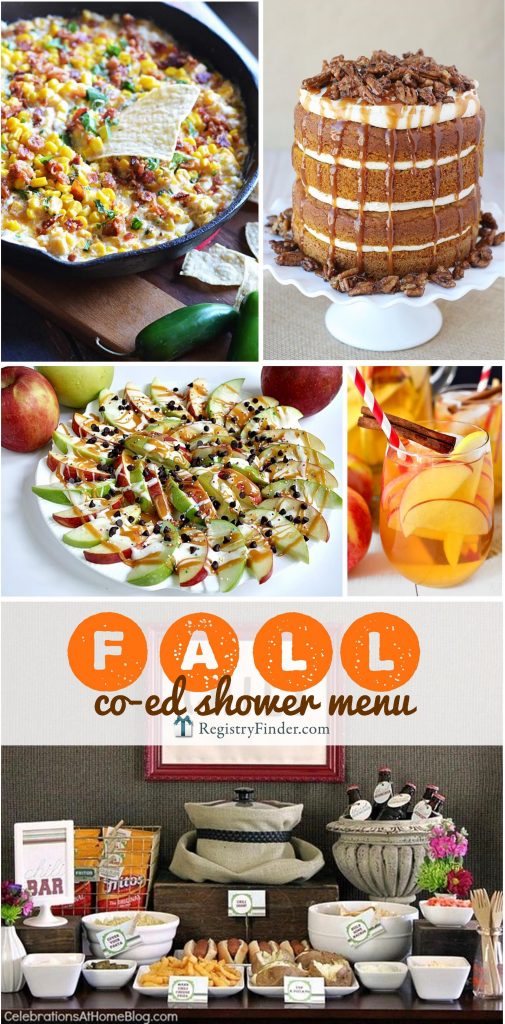 This hot and spicy dip is chock full of some of my favorites- bacon, jalapeno, and cheese! Make it ahead of time and pop it in the oven just before guests arrive.
If you're planning a family or couples shower (one that includes the guys) you'll want to host an event that is a little manlier than the typical shower brunch. (Read: more food and beer!) I have prepared a Chili Bar for two separate parties at my home and both times it was a huge hit. Though you don't need two types of chili, here are two great recipes to try!
Sweet & Spicy Red Chili
(Courtesy of my friend Nicole Kerstetter- it's nice and spicy, with an added pop of sweetness!)
2 lbs ground beef
2 packets mild chili seasoning mix
1 large jar of tomato or spaghetti sauce
2 cans spicy chili beans
2 cans of baked beans (do not drain)
1 can kidney beans
Brown the ground beef until no longer pink. Drain the excess fat then add all remaining ingredients. Bring to a boil then simmer for 1 hour.
Or if you prefer chicken, here's a simple White Chicken Chili.
In addition to a large pot (or two!) of chili, be sure to have lots of yummy extras so that your guests can have fun customizing their dinner!
Base: Corn bread, hot dogs, baked potatoes, Fritos, tater tots, pasta
Toppings: tomatoes, bell peppers, jalapeños, banana peppers, red onions, scallions, avocado, cilantro, lime, cheddar cheese, Monterey jack cheese, hot sauce
Caramel apples scream fall, but are not so easy to serve at a shower. Instead, give these apple "nachos" a try! The toppings are endless- mini chocolate chips or m&ms, chopped nuts, toffee bits, or anything else you'd like to include.
The delectable combination of pumpkin spice cake, cream cheese frosting and a drizzle of salted caramel makes this mouthwatering cake a winner! Not to mention, it's quite pretty to look at too!
I love having a big batch cocktail anytime I host a party because they're easy to make and serve a crowd. This delicious Sparking Hard Apple Cider Sangria fits the bill!
If you'd rather serve a warm or non-alcoholic beverage, try this easy Slow-Cooker Cranberry Apple Cider.
Stress-free Menus
We hope that these wonderful, stress-free menus will get you started as you plan an event that will make your guest(s) of honor feel loved and cherished! If you're looking for more cooking inspiration for your next party, check our post Delicious Fall Shower Recipes. We also have a great collection on our Pinterest Board: Fall Shower Recipes.
And be sure to refer all your guests to RegistryFinder.com. With a few quick clicks they can easily find your guest of honor's gift registries!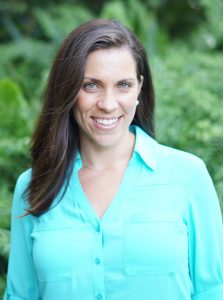 -by Rebecca Haar, RegistryFinder GiveIt blog contributor
Featured image courtesy of @cassidycarsonphoto via @weddingpr