The temperatures are dropping, and the leaves are falling, but love is in bloom! If you're hosting a bridal shower this fall, you've come to the right place. We've collected ten of the best ideas that can be used to fill your autumn soiree with vibrant colors, delightful flavors, and lovely activities.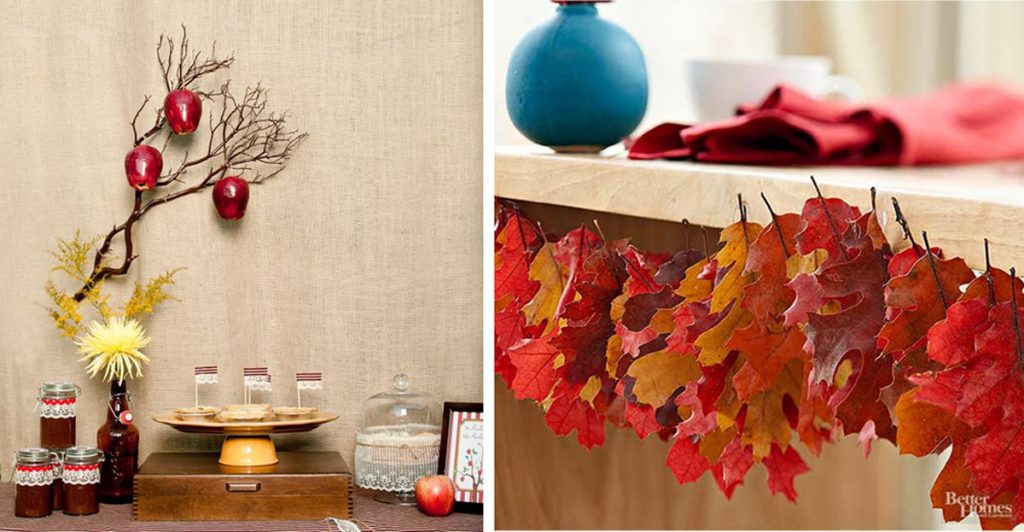 Bring the Outdoors In
All you need to do is look out your window for some pretty inspiration. Grab a branch and hang a few apples for a lovely backdrop or collect freshly fallen leaves and string them together for a crisp, colorful garland.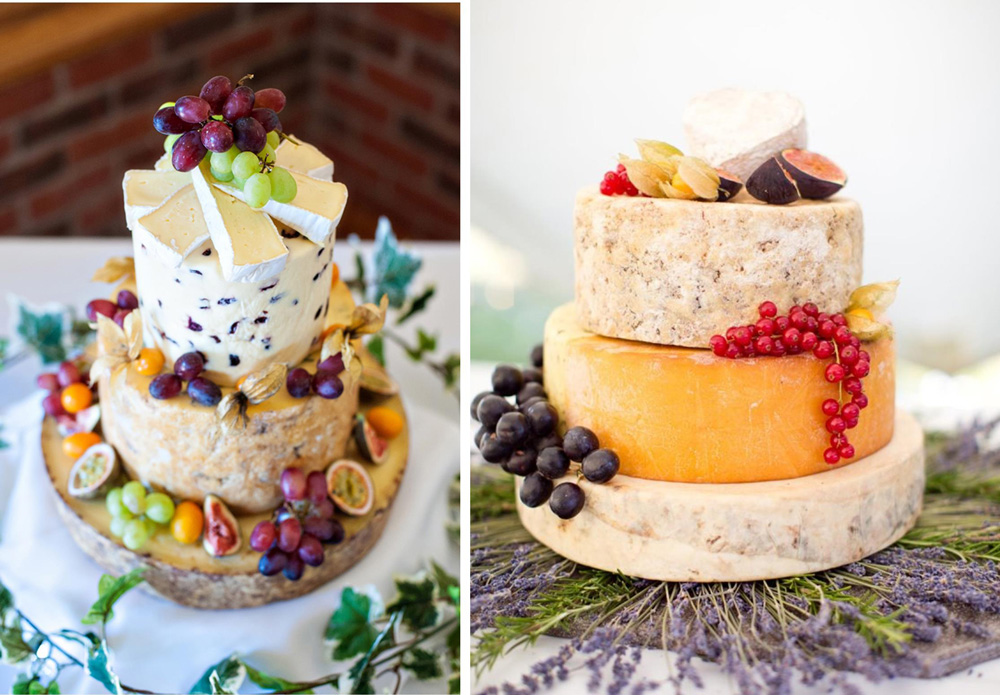 Make a Cheesecake…Literally.
First, head to your local grocer to purchase 3-4 rounds of cheese and a variety of fruit. Stack your cheese largest to smallest and garnish with nature's delicious bounty. MyWedding.com offers tips and detailed step-by-step directions.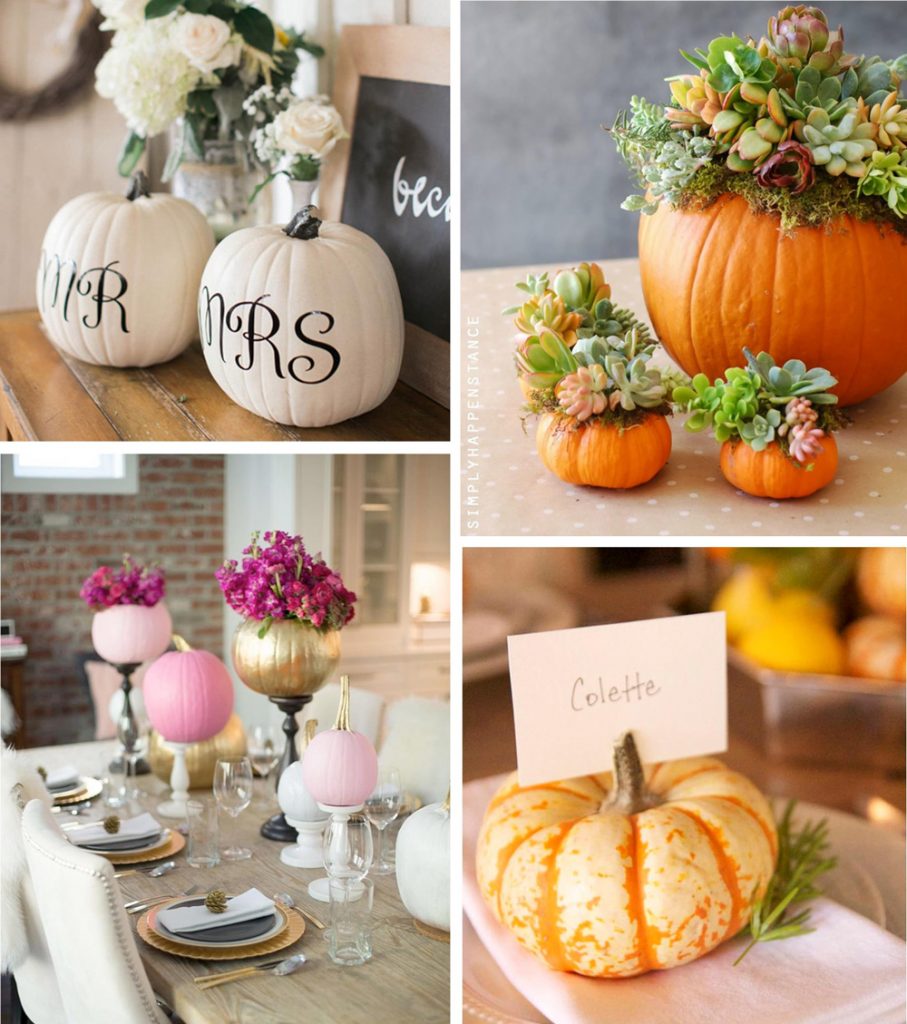 Pretty Pumpkins: More Than a Jack O'Lantern
Give this fall mascot a gorgeous makeover for your next bridal shower. Pumpkins can be used as accent signs, centerpieces, or place cards. Not a fan of orange? Grab a paintbrush and some acrylic paint and voila, you can have customized décor that matches your bridal shower color scheme.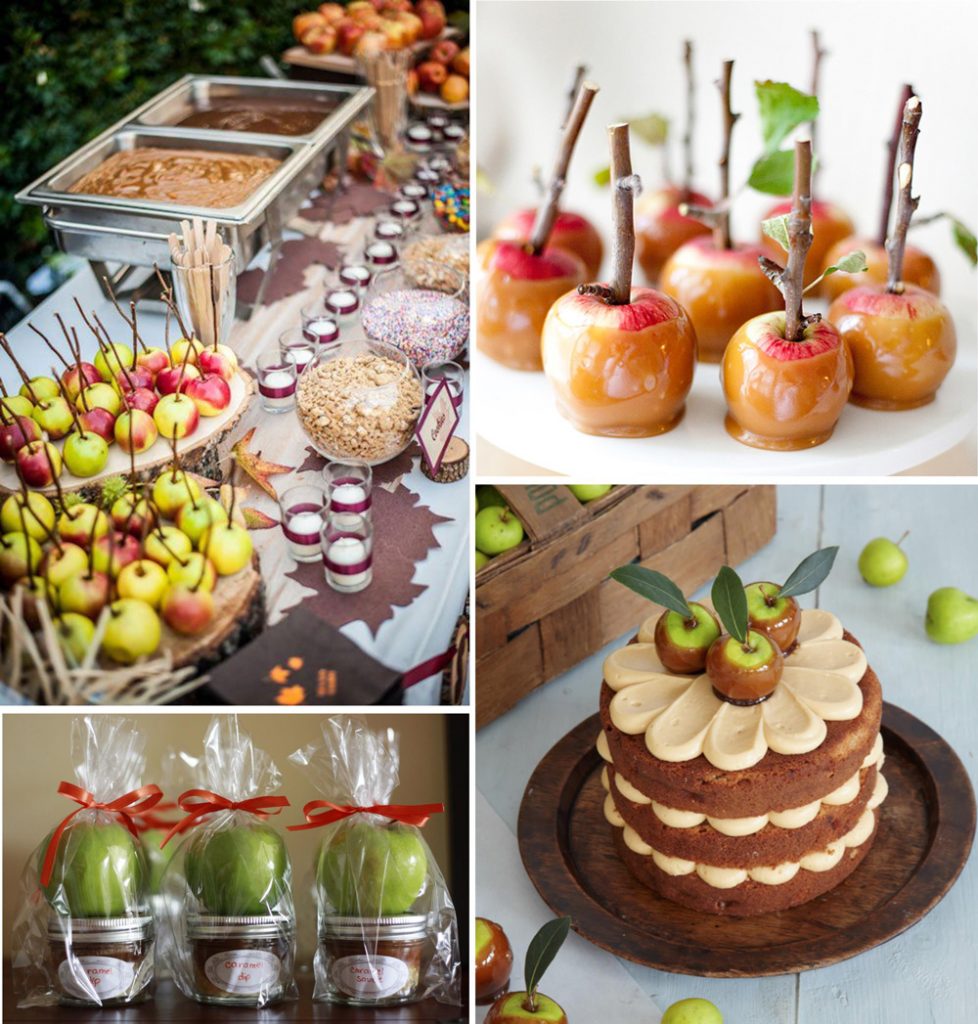 Don't Forget the Caramel Apples
This delectable fall treat should not be left out of your shower. Set up an interactive caramel apple bar, make adorable twig apples, send them home as a party favor, or try this scrumptious Toffee Apple Cake.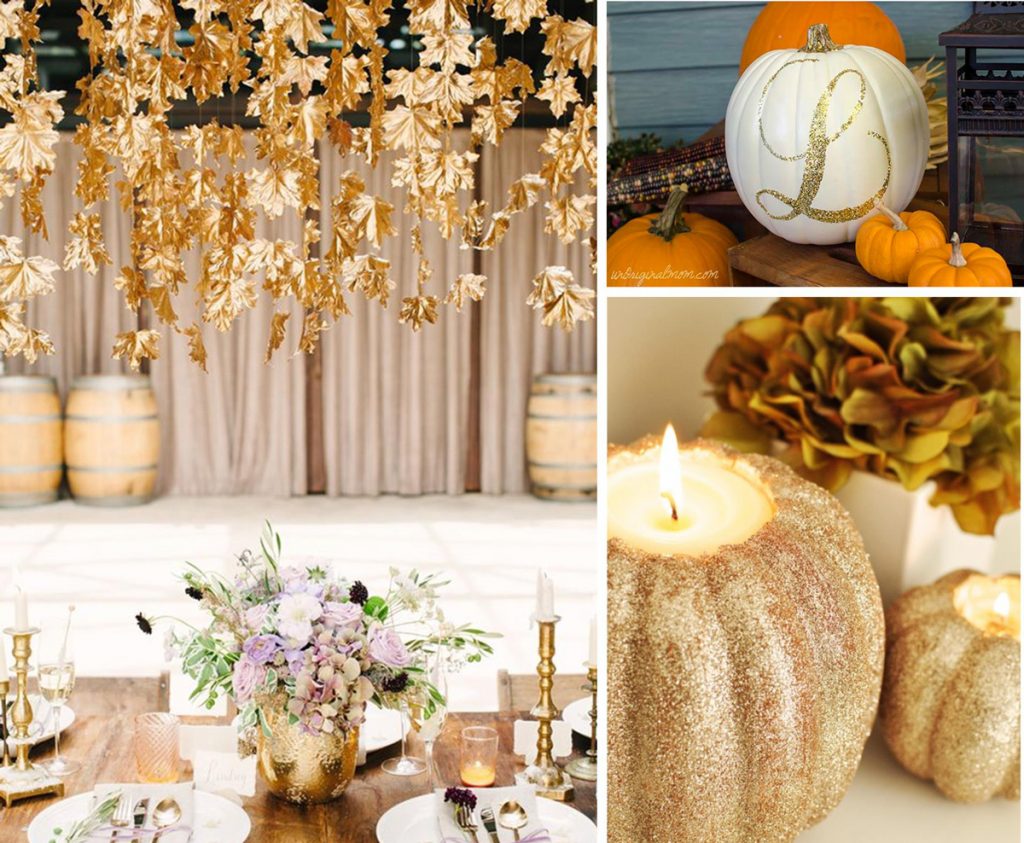 Add a Little Sparkle
If your bride-to-be likes a little bling, add some sparkle to her day with painted hanging leaves, a glitter monogram pumpkin or glitter pumpkin candle holders.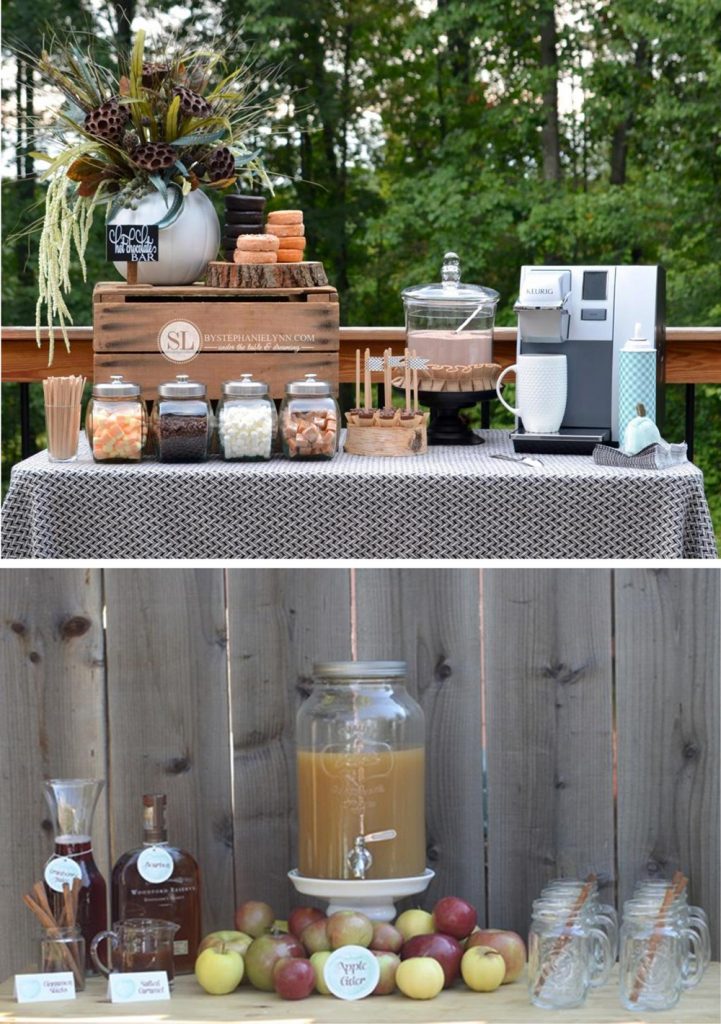 Make a Hot Drink Bar
Baby it's cold outside….so help your guests warm up with a fun hot drink station. Our favorites are a Hot Chocolate Bar or an Apple Cider Bar.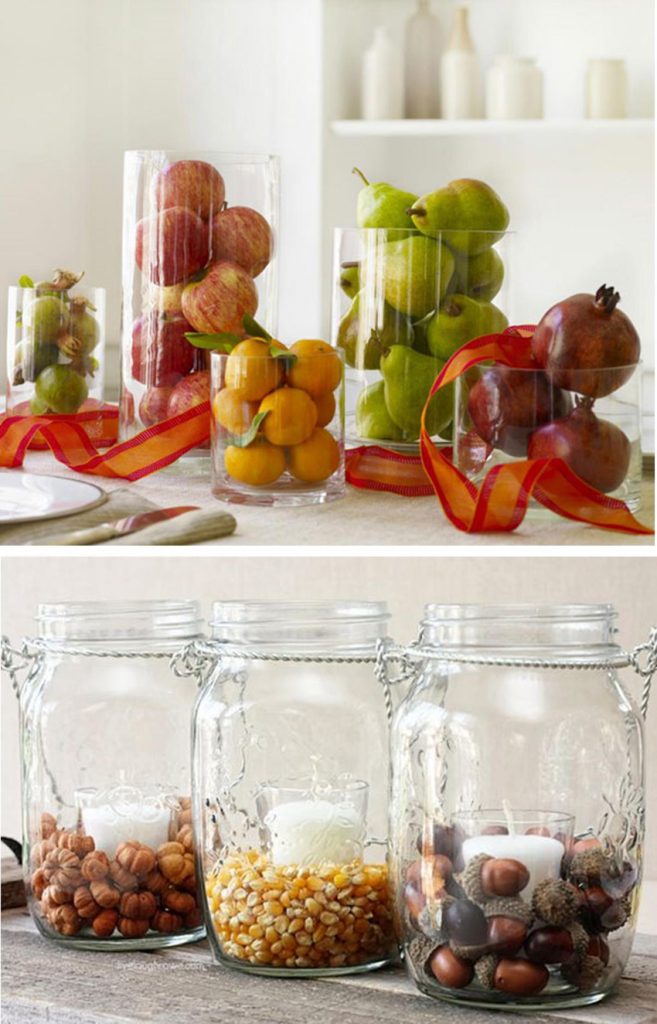 Fill a Vase…or 2!
The bold colors and beautiful textures of autumn make excellent vase fillers. Use them alone or as candle holders. Popcorn kernels, split peas, kidney beans, acorns, pinecones, mini pumpkins, candy corn, nuts, cinnamon sticks, apples, pears, or pomegranates- the options are endless!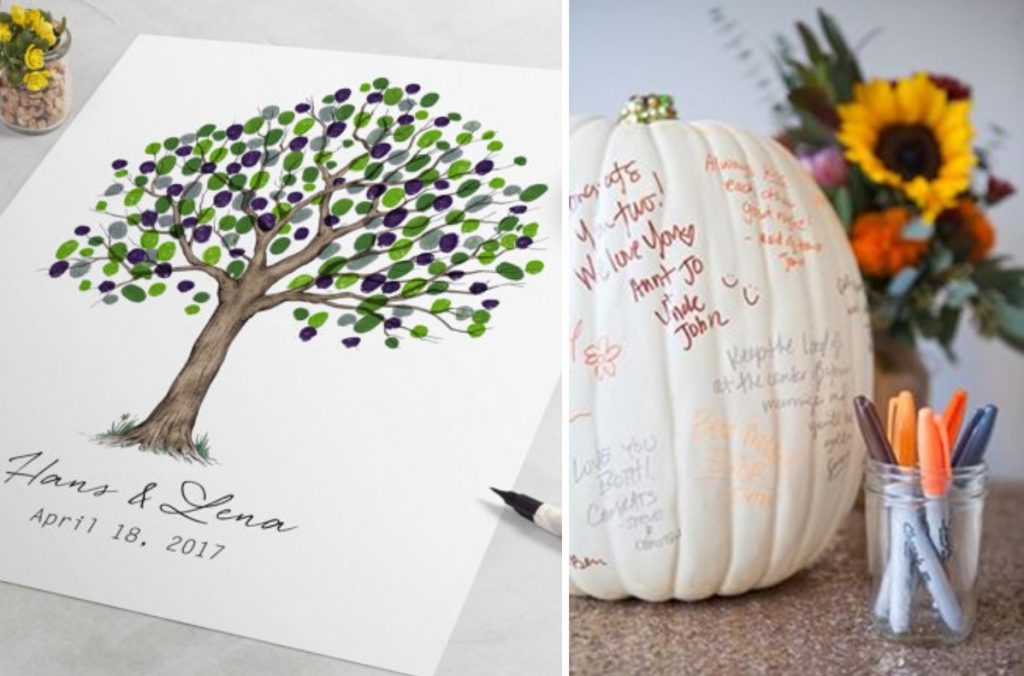 Make a Memory
Give your bride a memorable autumn item that can be used to decorate her home year-after-year. This fingerprint tree or signed pumpkin will always remind her of the love of family and friends!

Decorate a Mug or Wine Glass
If your crowd isn't into bridal shower games, plan one of these fun, but relaxing activities. An added bonus is that your party entertainment doubles as a take-home favor!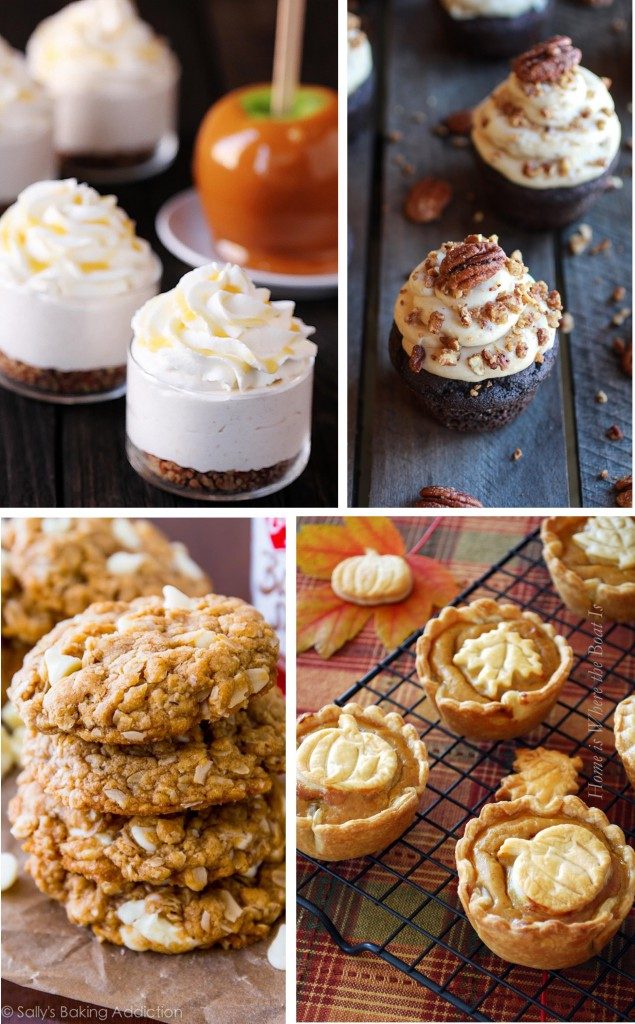 Sugar and Spice and Everything Nice!
Make sure you fill your table with the sweet taste of fall- apple, pumpkin, cinnamon, nutmeg and more. Check out our blog post: Delicious Fall Shower Recipes for more inspiration.
Ready, Set, Plan!
Have fun as your plan a fabulous fall bridal shower! If you're still looking for more autumn inspiration, head over to our Pinterest Board: Fall Wedding Shower Inspiration.
And don't forget to send your guests to RegistryFinder.com, where they can find all of the bride's wedding gift registries in one place!