High school graduation is a rite of passage. For parents, it's a bittersweet moment—but for graduates, it's a clean slate, a new adventure, and in their eyes, the first shot at adulthood. And to celebrate this teenage milestone, it's important that you do it up big for the next chapter in your budding college freshman's life.
When tasked with throwing the graduation party of the year, there are so many themes to choose from, and some of them are so overdone. To make sure you stay a "cool mom," we've rounded up five creative graduation party themes that your graduate and his or her friends are sure to love (…and you can totally manage).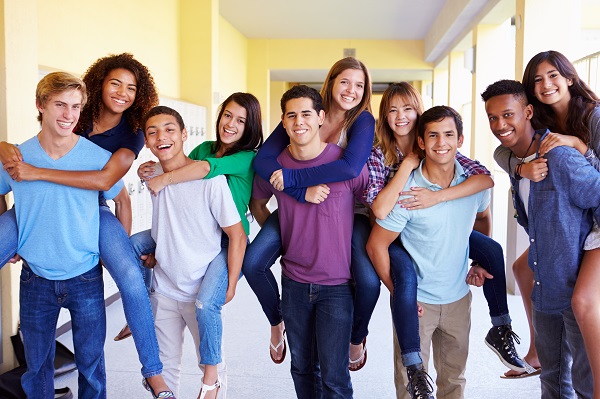 A "Friends Forever" Party
As exciting as high school graduations can be, they are also laced with nostalgia; as students, parents and teachers alike bid farewell and prepare for the fact that they won't get to see each other every day, like they used to. And when these students part ways to different universities, their friendships will be challenged. Knowing this, a graduation party with old friendships in mind would actually be very timely. Throw a "Friends Forever" party, and let your college graduate reflect on his or her memories with high school pals! Setup up a camera and a tripod so they can make video diaries, and send a DVD of it to every guest. Have everyone write down and share their favorite memories with one another, and turn them into keepsakes. Have them make a time capsule that they can open at their first high school reunion. Do anything and everything with their friendships in mind.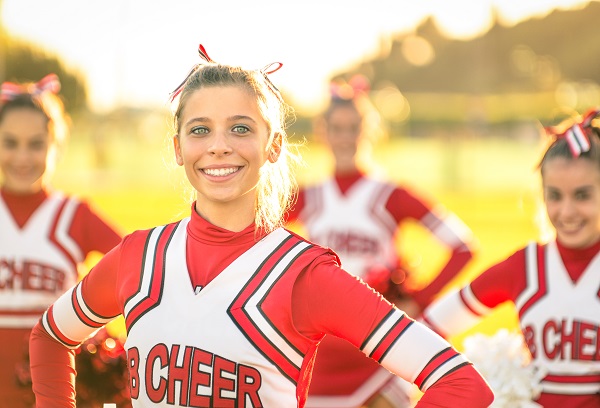 A True High School Party
Before your graduate goes off to college, revel in the high school days! Deck out your house or party venue with your student's high school colors, and have all guests come wearing their best school spirit. Make a cake that looks like the school mascot. Play "Pin the Mustache on the Teacher." Sing the high school fight song. Make a makeshift "yearbook" and use it as a guest book. (Have all party guests sign it and leave a sweet or funny note for your graduate.) Keep the good ol' days alive for as long as you can.
An **Insert College Here** Party
Well it is a high school graduation party, after all. Know where your graduate is going to college? Make your party all about that! Much like the high school party, get decorations in your student's college colors, and let the food and favors represent the field they want to study. For example, if he or she wants to be a lawyer, make little cookies in the shape of gavels. If they're going away on a football scholarship, make the cupcakes look like footballs. Incorporate the school mascot wherever you can, and put a map on the wall so fellow graduate guests can "pin" where they're going to school, too. This high school graduation party is all about one thing: college!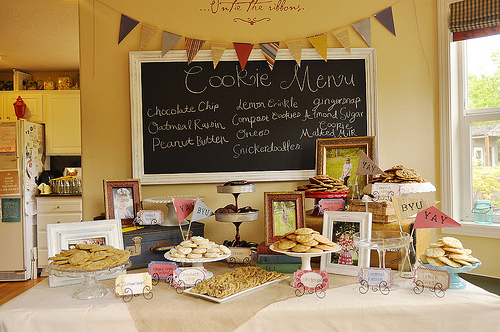 A "You're a Smart Cookie" Party
What kid doesn't like sugar? Since your's is graduating, take a figure of speech (like "you're a smart cookie") and turn it into a party theme. Put out a cookie bar with more flavors than your teen can imagine, and serve milkshakes with cute straws to look like "cookies and milk." Don't want to make all the cookies ahead of time? Turn it into a cookie exchange party, and let the graduates join in the fun. Serve a cookie cake that's frosted in your student's college colors. Send everyone home with a cookie making kit in a jar, or (gasp!) with cookies. You can never have enough cookies.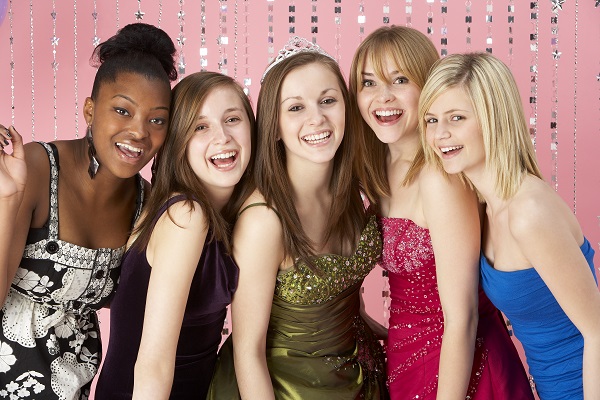 A Post-Prom Graduation Party
Be the coolest mom on the block with this idea. Don't want to throw the average graduation party? Skip it and throw the ultimate prom after party! Every high schooler dreams of his or her senior prom, and more often than not, they want to make a whole night of it. Get a DJ. Put out munchies. Make virgin cocktails. Put a few air mattresses on the floor, in case some of them dance til' they drop. Throwing a post-prom graduation party is good for two reasons. First, it'll be a party your child will love, and second, it will give you a "cool" way to keep an eye out on your child's prom night.
Planning a high school graduation party? Check out our other graduation party posts! Be sure to follow our blog for party-planning tips, gift ideas and more. And when it comes time to actually buy them a gift, use Registry Finder to help find something you know the graduate will love.