All across the nation, major life milestones are being put on hold as we navigate a global pandemic. Weddings, baby showers, graduations, anything that gathers 10 or more people in close proximity are being postponed or altogether canceled and moved online or to a much smaller back up venue and plan. Here at RegistryFinder we firmly believe these milestones are always worth celebrating, even if the celebrations look quite different this year.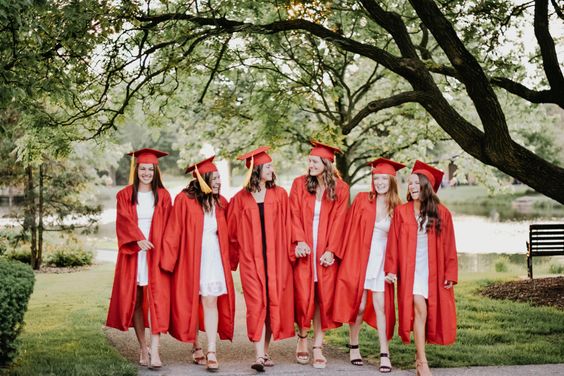 We know many high school seniors who've had the remainder of their senior year canceled. No prom, no senior sporting events, no last day of school, no senior trip, no graduation practice, no ceremony, no party.  If you're someone who loves a high school senior, we're sure you're still looking for simple, CDC Guideline approved ways to celebrate and make up for all that's been lost over these months of social distancing. If that's you, we've got a few ideas that we hope will help you celebrate.
Graduation Ceremonies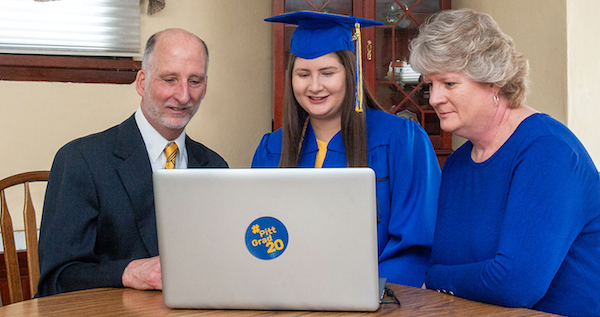 Online
A lot of schools have chosen to postpone their in-person ceremonies (and even senior proms!) until later in the summer while others are going online and doing virtual ceremonies. Regardless of what your school is planning, we think a ceremony right within the comfort of your own home would be super special. Dig out the regalia from your older kids (or your own if you're that sentimental!) and have your senior dress up in cap and gown on their original ceremony date.
Take some family photos (thank you, Self Timer!), loop a slideshow of those childhood pictures and play a sappy graduation song over your speakers. Have mom or dad say a few words to the graduate, speak of their high school accomplishments and wish them well on this next stage of life.
Platforms like Zoom, Google Hangout, Skype and FaceTime can allow grandparents, aunts, uncles and family friends to join in on this at-home ceremony as well. Or you can stream the ceremony on Facebook Live for all your friends near and far. Follow it up with a big dinner of the grad's favorite foods–either one you cook yourself or one you pick up from your favorite local restaurant. This might feel cheesy or small in comparison to what the real thing would've been, but we know your senior will remember it for years to come.
Drive Through
Consider a drive-up graduation ceremony. On the original ceremony date (or another you've chosen around the same time), have family and friends drive up to your house to join you for the kind words you'll share with your senior and the sappy song you'll play. Ask them to make congratulatory signs and posters, decorate their cars and shoot off confetti cannons to help you cheer your graduate into the next phase of life.
Graduation Celebrations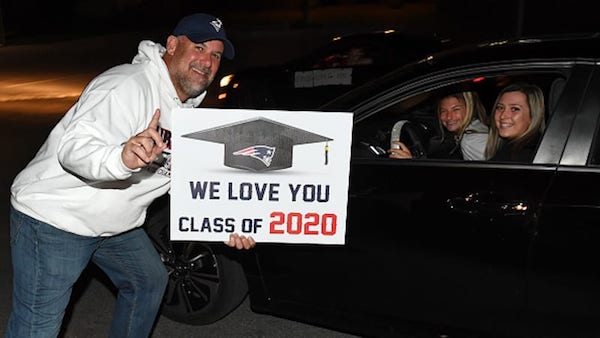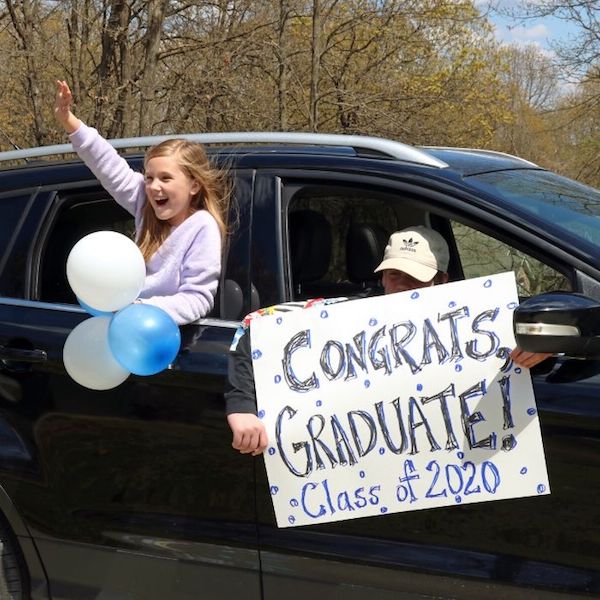 Parades
I'm sure by now you've seen the joyous birthday parades circulating on your Facebook or Instagram feed. We think a graduation parade is the next positive, celebratory thing we need to flood social media with.
There are a few ways to look at this parade. One way to do it is similar to the drive-in graduation ceremony. Have friends and family decorate their vehicles and drive by your house at an appointed time (we suggest daytime on the weekend or after work hours and trying to let neighbors know ahead of time), shouting, honking, playing loud music and cheering for your graduate.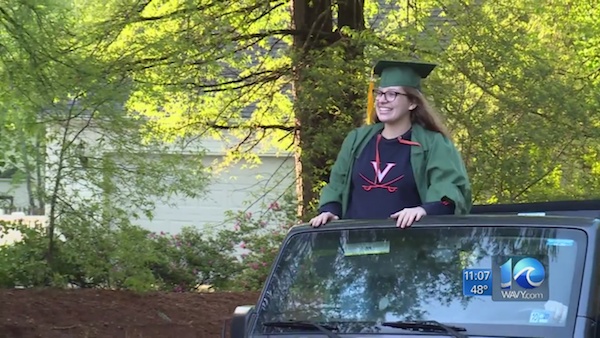 Another way to have a graduation parade takes a little more coordination. Gather some of the other senior families (and maybe even some faculty and staff from the school) and have all your graduates dress in regalia or their graduation outfits. Meet up in the school parking lot and drive around with decorated cars and your senior standing up through the sunroof or waving out of the car window.
Play the class song through your car speakers and make sure your car is painted up or decorated with your senior's name and sports number or school activities like National Honor Society or Pep Band.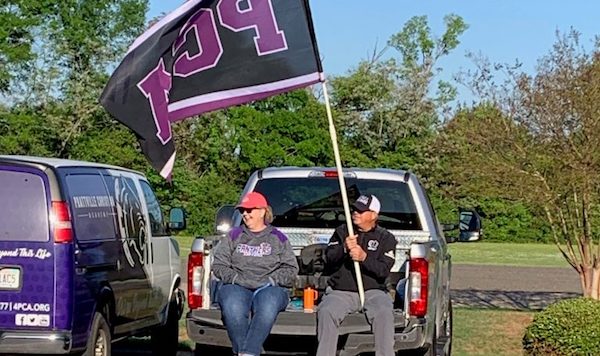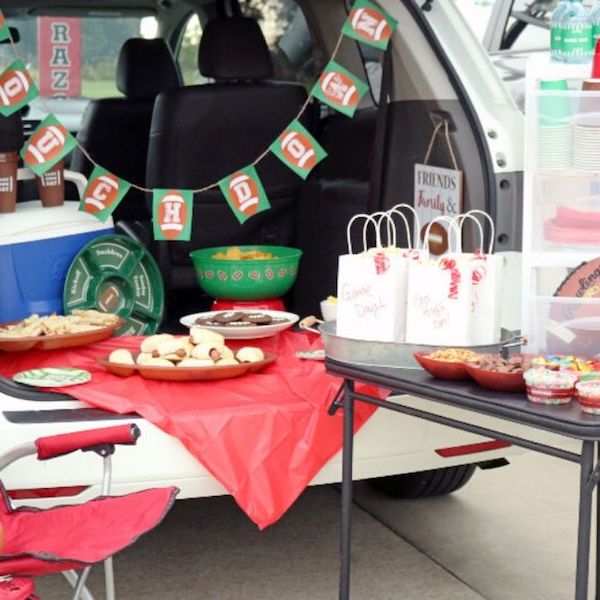 Stick around after the graduation parade for a socially distanced senior dinner. Order in a fan favorite like Chick-fil-a for dinner and have seniors gather in the parking lot in their cars to enjoy "together". Think of it like a 6-foot-apart tailgate and decorate your vehicle with your student's future college colors and banners or signs.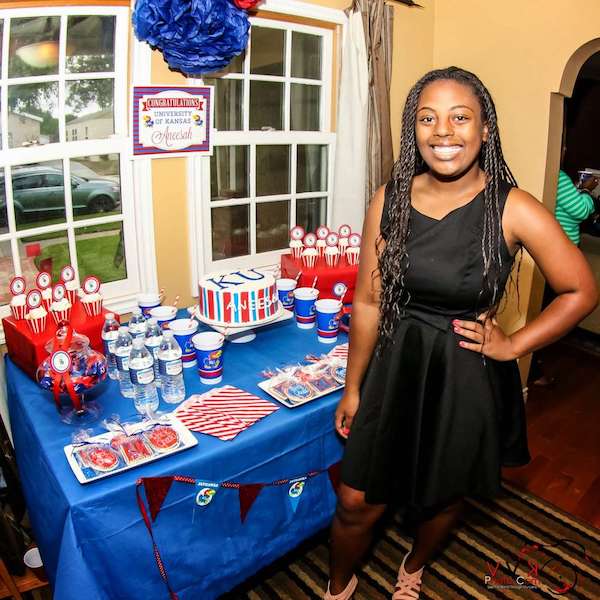 Send-off Party
Senior mom, Shannon S., suggests postponing graduation celebrations. "Instead of a graduation party we are doing a "going off to college" celebration. [It's the] same concept, but we will just be closer to beginning college then ending high school." Plan that party for the end of summer and invite all your people to help you send your grad off in style. You can use all the original ideas, but now you've got more time to prepare and a theme already waiting for you: college colors and mascot.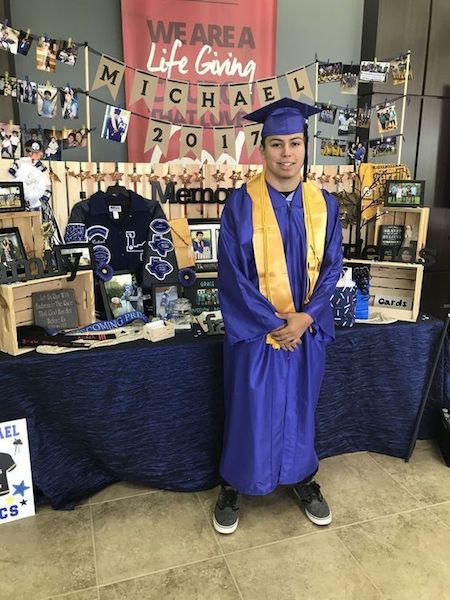 Open House (Social Distance Version)
If you want to keep your celebration more toward the beginning of summer, you might also consider a staggered open house concept. Invite (less than 10) people to join you at a scheduled time between the hours of 11am-5pm at your house. Assign times on e-vites that you send out the week or so before the open house. Your graduate will get more one-on-one time with each guest and you'll still get to celebrate them with all their favorites.
Other Ways to Honor Graduates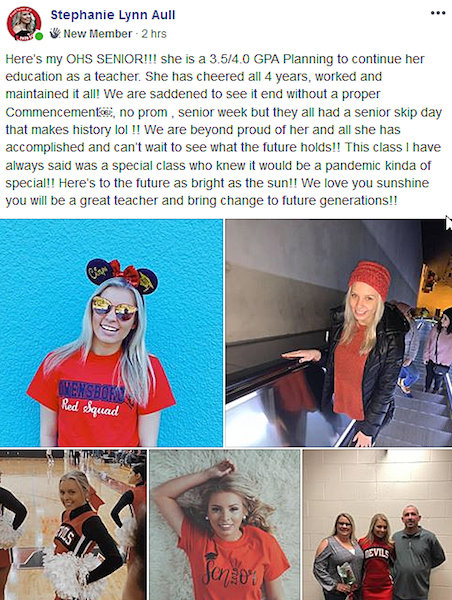 Social Media
Schools in our community have been inviting friends, families and neighbors to "Adopt A Senior". In a closed Facebook group, parents post the senior photos of their grads along with a graduation announcement that details the student's school involvement, accomplishments and post-grad plans. Members of the group can "adopt" that senior and send them notes of encouragement, gift cards, favorite snacks and treats and graduation presents. It's a great way to have the community rally around seniors and honor them for this milestone.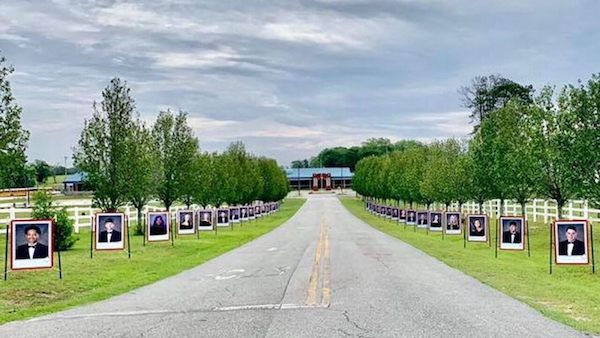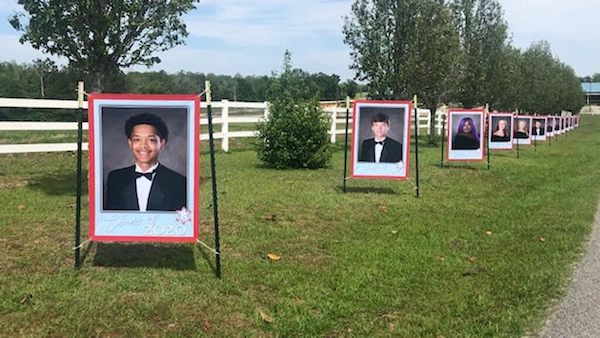 Signs
The principal at Poplar Springs High School in Florida chose to honor his seniors in a big way.  He had each senior's graduation photo printed and mounted on a sign and lined the driveway of the school with each one.  You can do the same at your own home! Most schools offer a graduation yard sign (or you can have one printed at your local CVS or Walgreens). Add to it with a big senior photo and some other yard signs that say Class of 2020 or Happy Graduation.
Video Keepsake
Reach out to family and friends of your graduate and have them send a 30 second video of congratulations. Compile all the videos into one, include other photos and videos from senior year and surprise your senior with this sentimental and meaningful tribute. In the same vein, have old teachers, school friends and coaches send you notes or letters with encouragement and advice for your senior. Gather all the notes in a big scrapbook or binder and gift it to your senior before they leave for college.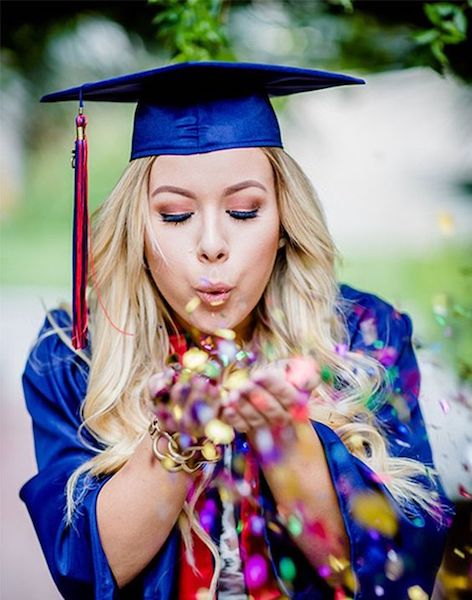 While this final semester of high school and this season of graduation may not look at all like they'd planned, there are still plenty of ways to honor and celebrate them and all they've accomplished during their high school years.
If you have a senior in your life that you want to celebrate, we have fun gift guides for grads available on our GiveIt Blog. Many graduates also choose a graduation registry that you can find over at RegistryFinder.com to send them off to college with a few staples they'll need for their dorm and their classes. If you're a senior looking to create a registry, check out Bed Bath and Beyond and Target for more info and ideas.