Five reasons why you may want to wait until delivery day to find out your baby's gender!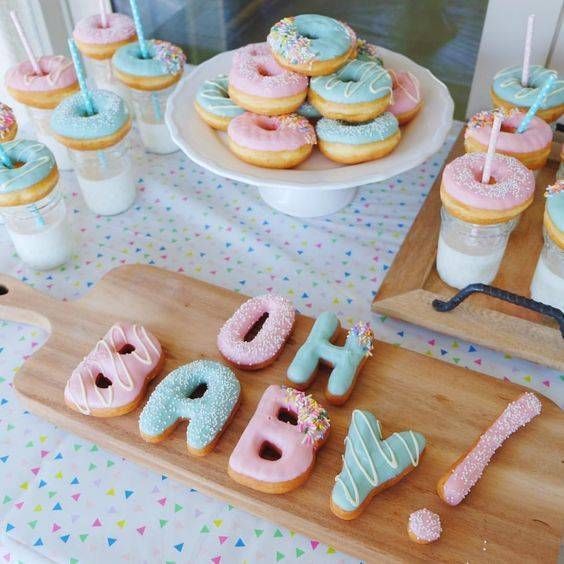 For most of human history, waiting to hear "it's a girl!" or "it's a boy," in the delivery room was a common experience—only recently have pregnant women been privy to high-tech ultrasounds and testing that could reveal their little one's gender. These medical advances have given birth to an entire industry of gender reveal invitations, balloons, piñatas, smoke bombs, and t-shirts. Despite the technology and the trend to stage a "pink" or "blue" social media announcement, a growing number of moms and dads-to-be are choosing to stay in the dark—my husband and I included! When we were expecting our first (and now as we look forward to meeting our second baby this winter), we're choosing to wait. So why choose not to know? I've got a few reasons why you might want to say "yes" to this throwback trend!
5 Reasons to Wait on Finding Out Your Baby's Gender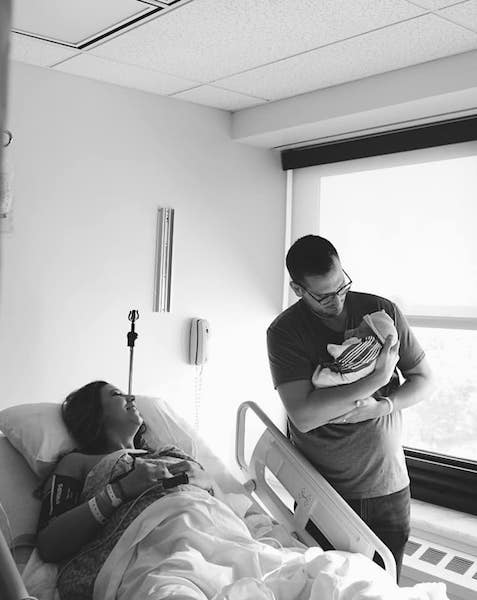 1. Enjoy one of life's biggest surprises
Both my mom and my husband's mom waited to find out their baby's gender for each and every pregnancy. My mother-in-law has 7 boys so I figured if she could do it, so could I. I also know enough about myself to know that I needed that extra motivation to push that baby out of me! (I was the crazy girl in the OB's office during the last few weeks of my pregnancy wondering if I could just stay pregnant and avoid labor and delivery.) We actually had very few friends and family who'd chosen to keep the gender a surprise and we knew from the first moment of finding out we were pregnant that we'd want to do that.
Man, am I glad we did! The moment Jon stood up and peered over the c-section curtain separating us from our fresh new baby and then looked down at me to proclaim "It's a Boy!" is in the top 5 moments of my life. I'm not exaggerating. Both of us wept and smiled and I've never experienced such a complete sense of bliss. The surprise was well worth it and such a special moment for just the two of us to have forever. As my mom would say, "There are so few surprises left in this world!" And this one, friends, is one of the best!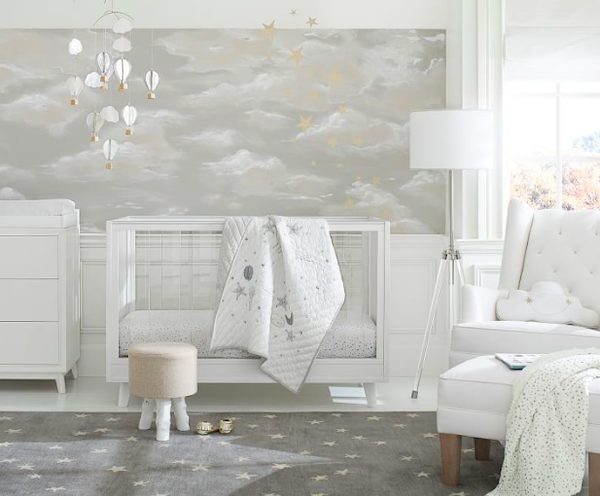 2. Resist the urge to splurge
If you wait to find out your little one's gender, you'll also be less likely to purchase gender-specific items (like a pink Bumbo seat) and more likely to purchase items you can re-use for future children (think neutrals like gray, duck egg, or aqua). There's plenty of time to buy clothes once the baby is born (and plenty of friends and family who will be waiting to shower you in the cutest outfits when they come to visit your new little one)—save your cash for the essentials you can use for years to come! Need some ideas? We've got a whole post dedicated to gender neutral nurseries we love!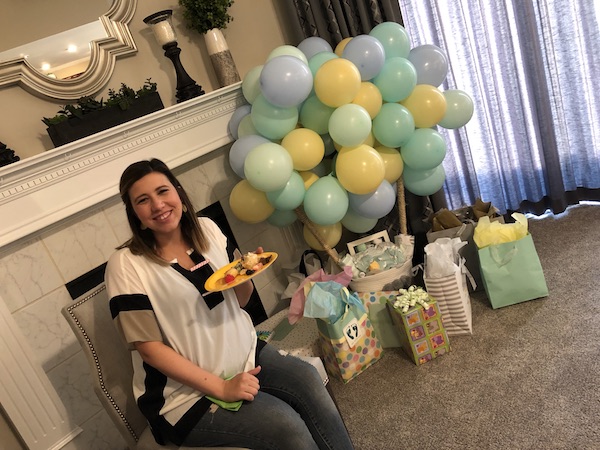 3. Receive the gifts you really need
I'm working on a theory that when no one knows your baby's gender, you get more gifts from your registry at your baby shower. It was true for me and true for my best friend who's due with twins this fall and who received almost every single essential at her recent baby shower since she hadn't revealed the genders. When everyone knows the baby's gender, many shower guests (myself included) find it quick and simple to pick up an outfit from the mall, rather than shop the registry for the essential items moms and dads have painstakingly researched and chosen. Plus, I think shower guests and loved ones are happy to purchase items they know will be used for multiple kids (see point #2 for registering for neutral items that can move from kid to kid.).
While this may not be THE reason to wait to find out your baby's gender, it's definitely a nice perk!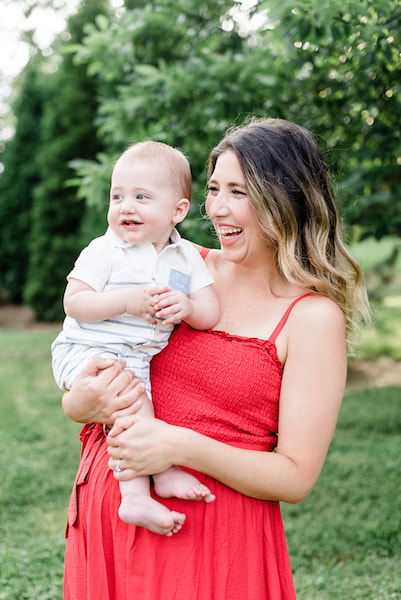 4. Avoid gender "disappointment"
This one again is my personal theory: let me know if you're buying it. I think that moms and dads who are really pulling for a girl or boy should wait until delivery day. Why? Because I've witnessed a pregnant friend fighting back tears when the gender reveal cake revealed blue frosting (she was praying for pink), but I seriously doubt that she would've felt disappointed if she had heard "it's a boy," and then immediately met her adorable son face-to-face. (It's also one of the big reasons my husband and I keep our baby's name a secret too. Who can argue with the name choice when there's a cute baby already attached to it?)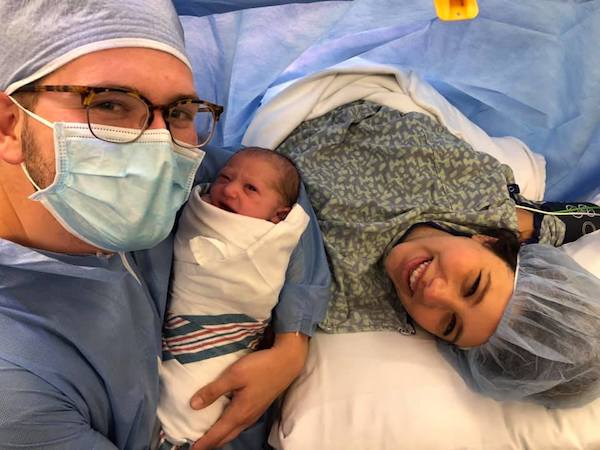 5. Create a memorable moment
Listen, I often get teased for being a social media lover and announcing so many big things on my profiles. It was tough to get past the urge to reveal our gender on my Instagram, but it was well worth it. And the only thing tougher than that was the moment our ultrasound tech told us to look away from the screen while she finished our baby's anatomy scan.
My husband's family has a big group text since we're spread across the country and a fun tradition we've started is putting in last gender guesses when the mom-to-be is in labor or being wheeled back for c-section prep. Everyone texts in their final answers and then the new dad gets to announce who wins (usually with a piece of blueberry or raspberry "victory" pie depending on the gender). We also chose not to share our potential baby names (see point #4) so when our son arrived and his name was announced everything was a big surprise to all our friends and family!
So did I convince you that it's worth the wait?
Let me know! But no matter what you decide, our RegistryFinder team is here to make celebrating your little one full of fun. Check out our GiveIt Blog for the best summer baby shower themes and our favorite gifts to register for at Buy Buy Baby this year. As always, direct your guests to RegistryFinder.com so they easily find all of your baby registries in one place!