If you're planning your wedding, you're probably getting ready to meet with your florist and describe your dream bouquet. With all of the beautiful images floating around on Pinterest, it can be difficult to find the vocabulary to express exactly what you're looking for!
So I've turned to an industry expert, Jenny Preston, lead floral designer at Port + Palm Co. Jenny's identified the top trends she's seeing in bridal bouquets so far for 2017. Read on for her recommendations!
Jenny writes…
On a personal level, I don't really believe in the idea of following trends – especially not on your wedding day. I always stress the importance of choosing classic details that will allow your wedding to stand the test of time, while finding ways to incorporate details that feel true to you as a couple.
That being said, there are a few details, shapes, and floral ingredients finding their way into the floral design conversation in a big way and these are certainly details that will never go out of style.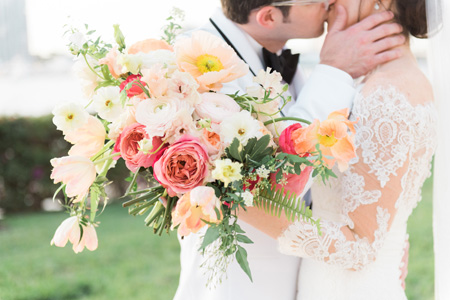 Loose and Organic:
Loosely arranged bouquets that allow the shape of each stem to shine through are definitely having a moment right now. I love working within a less structured shape, it truly allows for each flower to be highlighted rather than smooshed all together in one round formation. By giving the blooms air to breathe, you're left with a more loose, oval shape with floral ingredients facing up, down, and side-to-side.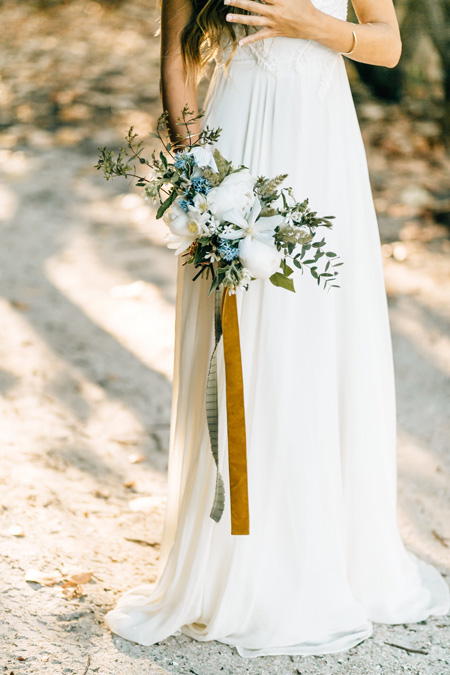 Textured Ribbon:
I love working with delicate silk ribbons, but there are so many gorgeous and texturally interesting ribbons that are starting to pop up a bit more. When using velvet or pleated ribbons, you're able to pull in another dimension and depth of color that you may not be able to accomplish with a floral ingredient.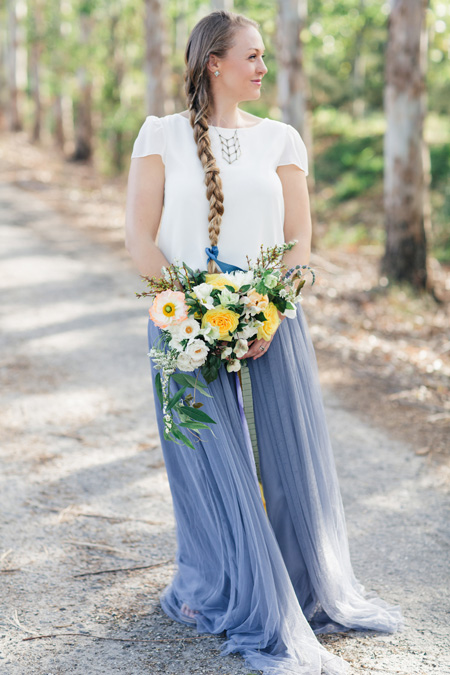 Branches:
Incorporating branches into a bouquet adds a strong structural moment, breaking up the femininity a bit. Sometimes beautiful flowers may feel a bit too girly for a bride. Adding branches creates a structured background that feels a bit more masculine, and allows the rest of the blooms to pop against it.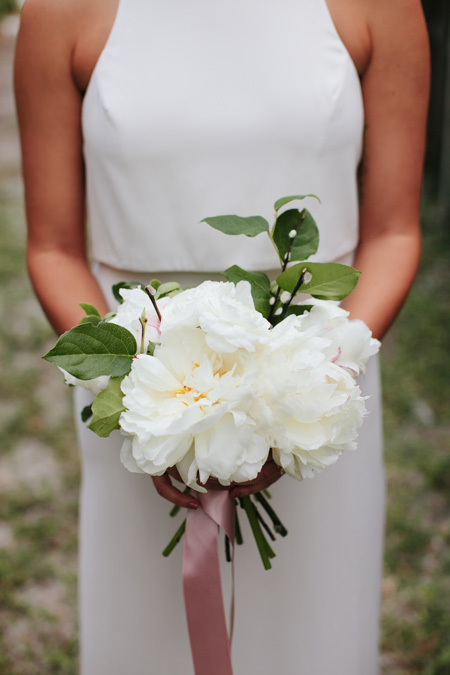 Paying homage:
Many brides have asked me to include certain flowers, bits of fabric, or pins on or in their bouquets in order to pay homage to a mother, grandmother, or other influential woman in their life. I recently had a bride ask that I include pussy willow branches in her bouquet and her groom's boutonnière. I loved the end result. The willow was so dainty and added that extra special moment that truly set their personal arrangements apart.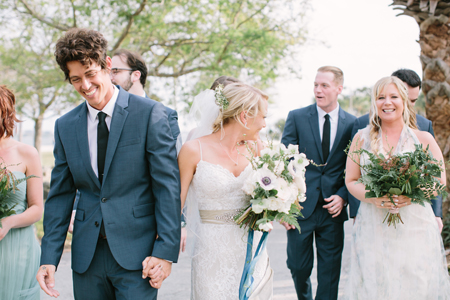 All Greenery:
It may not be a popular choice for bridal bouquets, but it is definitely a great option when it comes to bridesmaids' bouquets. They are simple and clean, but can add a fresh moment full of texture. Plus, opting for this can save a few dollars on your personals, allowing you to apply more money towards an incredible ceremony or hanging installation for the reception.
Now that you've got your vision for floral design, stay awhile and explore some of the other wedding trends we've been tracking here at RegistryFinder! Whether it's mixing up the perfect signature cocktail, planning a co-ed bachelor/bachelorette party, or finding the perfect mismatched bridesmaid dresses for your girls, we've got you covered!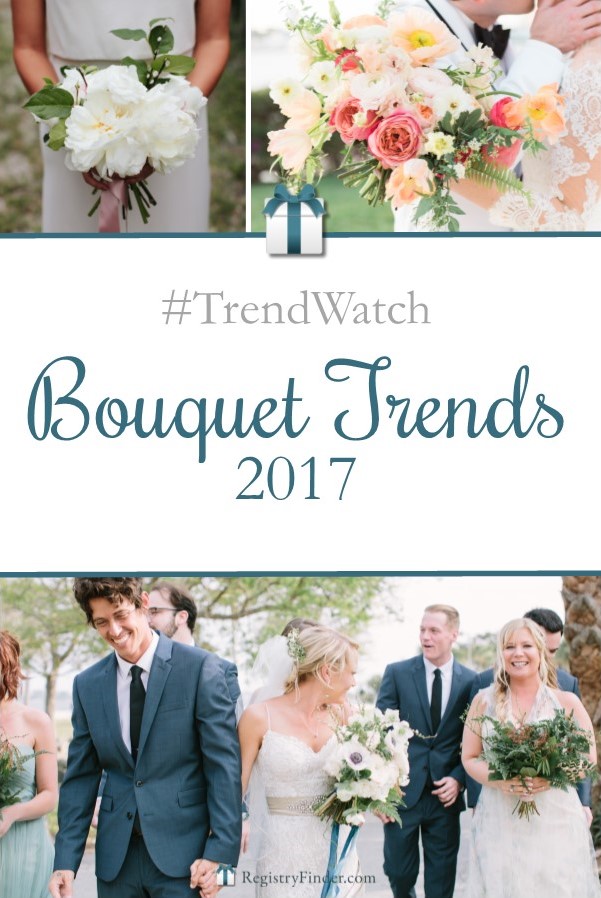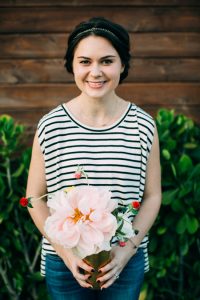 JENNY PRESTON
LEAD DESIGNER
PORT + PALM CO.
Port + Palm Co. is a floral design company located in South Florida. We approach each design with a freshly gathered, organic garden style and believe that each design plan and arrangement should be rooted in nature's own seasons.