Trying to plan a fall honeymoon? Consider one of our top fall destinations below. They're sure to make you fall deeper in love with each other… and where you are.
Vermont
Few places scream "fall" like the Green Mountains. Go during September, October and November, and you're likely to see the foliage painted in glowing hues of red, gold and orange. On top of that, Vermont's cozy, historic towns will make you feel like you're strolling hand-in-hand back in time. Drive down Route 100 and I-91, through places like Brattleboro, Jeffersonville, Montpelier and Stowe, and spend your honeymoon checking out museums and art galleries, tapping maple syrup, drinking handcrafted brews at Appalachian Gap Distillery, having the ultimate ice cream experience at the Ben & Jerry's factory in Stowe, or riding a gondola to the top of Killington Peak for a farm-to-table dinner under the stars. It's fall, y'all!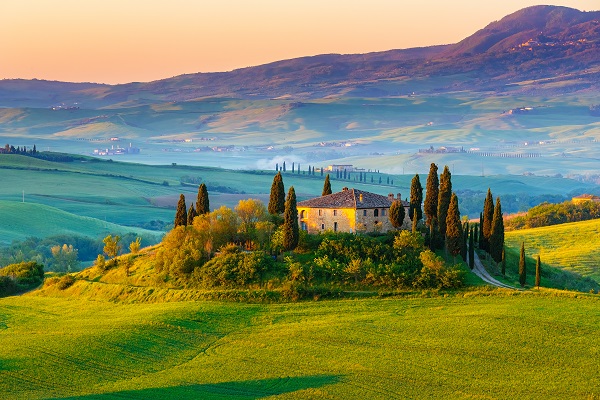 Tuscany, Italy
Ah, Tuscany. Under the Tuscan sun? Romeo and Juliet? A Midsummer Night's Dream? There's a reason all these movies were filmed in Tuscany. It's idyllic. Perfect for couples who love nature, gastronomy and small-town living, this part of Italy is immaculate all year round. During the fall, the grass is greener than ever, olives and grapes are harvesting, and if you're lucky, you'll even catch truffle season, where you can go truffle hunting with dogs. As you might expect, life revolves around food, here. Take a hands-on cooking class at a local farm, where most of your ingredients are grown steps from the kitchen, and spend your honeymoon indulging in local cheeses, wines, charcuterie, pastas, breads, pastries and much, much more.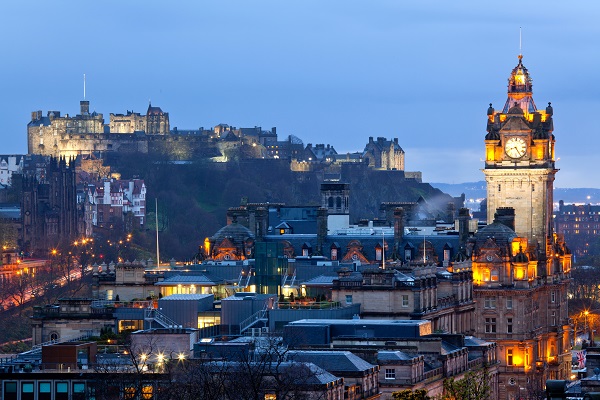 Edinburgh, Scotland
Edinburgh is a special place for lots of reasons. Its pastures are a bright, emerald green. It's a modern city with a majestic castle—one that takes you back centuries—right in the middle of its bustling shopping streets. Its cobblestone streets are lined with award-winning pubs and restaurants, and you can walk everywhere. Both interesting and alluring, Edinburgh's winding streets, blatant history, friendly people and welcoming vibes make it undeniably romantic. Combine all that with its perfect fall weather and glowing sunsets, and it's a whimsical place for you and your love to stroll hand-in-hand.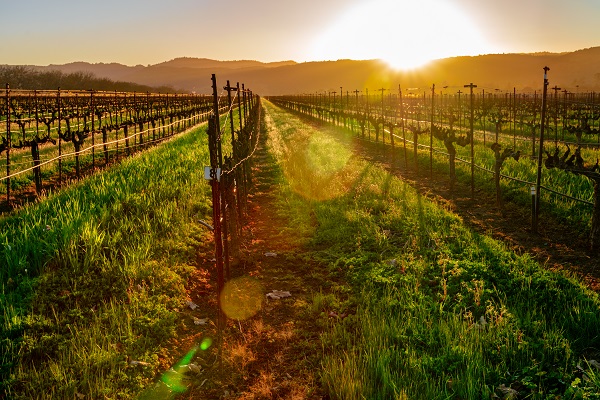 Napa Valley, California
We don't need to tell you about Napa's top-notch food and wine scene. (It is WINE COUNTRY, after all!) During fall, however, when the grapes are being harvested, the scene buzzes more than ever. Aside from the flavorful dishes and wine you'll get to savor and sip, fall is a time of color and beauty in the valley. At this time of year, the views make your jaw drop with extra fervor. Napa Valley's foliage turns into crisp coppers, mustard yellows and ruby reds, making every winery more idyllic than the next.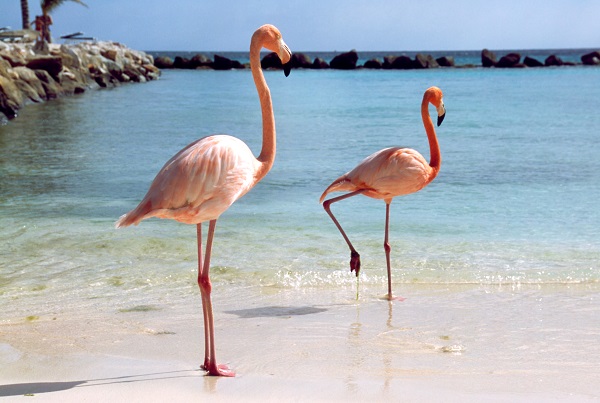 Aruba
Want to escape the cooler weather this fall? Head to Aruba! Book a stay in one of its boutique or high-rise hotels, and spend your days getting couples massages at one of its many hotel spas, taking helicopter rides over glittering Aruba (called "One Happy Island"), jetting to Flamingo Island to take selfies with free-roaming flamingos, and doing sunset sails. For romance, schedule a few toes-in-the-sand dinners by torchlight, either at a restaurant or one of the high-rise hotels on Palm Beach, and follow it up with cocktails in downtown Oranjestad or a late-night walk on the beach. Aruba is outside the hurricane belt, so it boasts sunny days 350+ days a year. Add that to its beautiful viewpoints everywhere you turn, and Aruba sets the stage for one steamy honeymoon.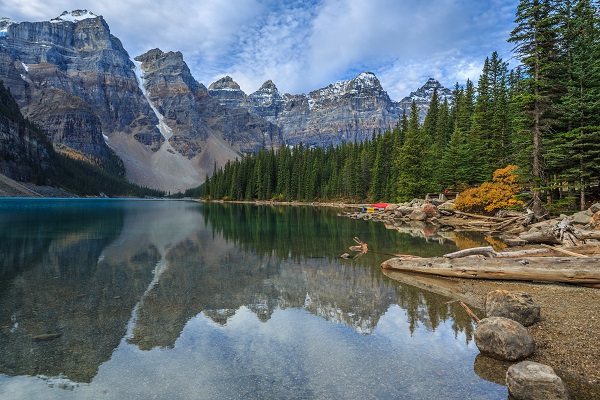 Banff National Park, Canada
There's a reason this part of Canada is protected. It's stunning! During fall, the weather is perfect. (It's cold, but not that dreadful Canadian cold you're always warned about.) At that time of year, the skies are clear, the air is crisp, large herds of elk wander freely in and around the park, and trees and bushes turn gold and shimmer in the reflective waters of Lake Louise. While your natural surroundings will captivate you, the culture will make you both want to stay. The town of Banff actually has great shopping, a tasty culinary scene and endless places to watch the sunrise and sunset. Set your love on fire with a picnic at Lake Louise, a scenic drive down the Icefields Parkway, and strolls along Bow Lake. Banff National Park is nothing short of magical.
Tip: Remember to pack everything you need and pick a destination that works for you! During your wedding year planning, don't forget to use us here at RegistryFinder.com, or our blog, as a resource for all things bride, bridal party, wedding festivities, and of course, your honeymoon.