Honeymoons are magical. After a busy wedding year and that indescribable moment when you get to marry the love of your life, honeymoons are a time to escape, turn off your phones, relax, and most importantly, celebrate your new future as two.
Like all wedding details, the hardest part about planning your honeymoon is combing through the options to find the one that best works for you.
If it's time for you to plan the perfect honeymoon, figure out what kind of getaway you're looking for and consider one of the six spots below. They're all perfect in their own (unique) ways.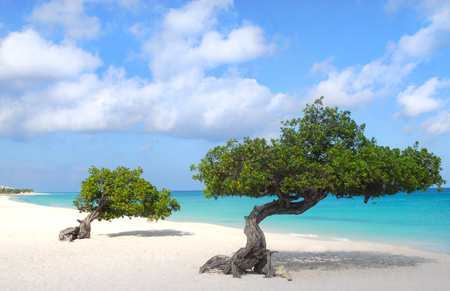 For the couple that loves everything: Aruba
Aruba is my favorite Caribbean destination for a lot of reasons, but mainly because you can turn a trip there into absolutely anything you want it to be. Go with your special someone and create your own paradise in Paradise! It has 19 miles of white-sand beaches, curiously-tilted Divi trees, sparkling Caribbean Sea views and even Arikok National Park, which turns one-fifth of the island into a desert. It's called "One Happy Island," and for a good reason—the locals are friendly, the restaurants are delicious, it has food and activities at every price point, it's covered in colorful houses and it sits outside the hurricane belt, meaning you're guaranteed good weather all year round. From spa, yoga and wellness activities, desert off-roading, snorkeling and dive bars, to SEABOB-ing, gambling, casual bed and breakfasts, toes-in-the-sand dinners, and even a taste of the luxury life, happy Aruba can be anything you both want it to be.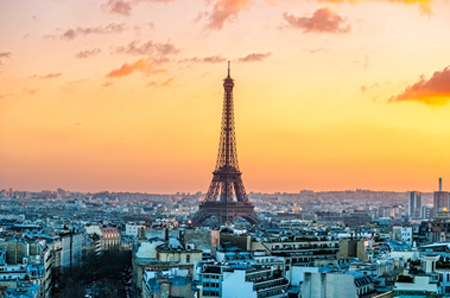 For the couple that loves the finer things: Paris
Ahhh… ol' Paree- considered by many the most romantic city in the world. For the couple who likes a taste of the good life, there's no better place to go than The City of Lights. In fact, there's so much gold in Paris that the city practically sparkles. Wander through cobblestone streets to the nearest wine bar, order un plat de fromage, and snuggle with your partner while the music of Paris fill the air. Take a cruise down the Seine. See the twinkling lights on the wrought-iron Eiffel Tower from Trocadero. Hold hands and stroll down the pedestrian-only Pont des Arts bridge at sunset. Go shopping on the Champs-Elysees. See the Louvre. Go to the nearest boulangerie, buy some sandwiches and have a picnic lunch in Luxembourg Gardens. In Paris, life is all about one thing—experiencing every aspect of it.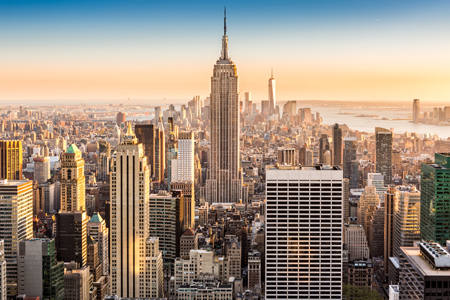 For the couple that wants the excitement of the city: New York City, NY
For many travelers, New York City is the place where dreams come true; and the same could be true for you and your special someone. In The Big Apple, there's so much to do and see! While Washington D.C. might be the nation's official capital, many would argue that, when it comes to culture, NYC is the epicenter of America. From art museums like The Met, MoMA and the Guggenheim, Broadway shows, The James Beard House and Michelin-star restaurants, to its walkable streets, Central Park, the Statue of Liberty, rooftop bars, famous pizza and A-list shopping, New York City is unlike any other place on Earth. Perfect for those that want to be temporary city dwellers, spend your honeymoon lost in the crowds as you meander your way through Brooklyn, Chinatown, Little Italy, the Upper East Side, Times Square and more.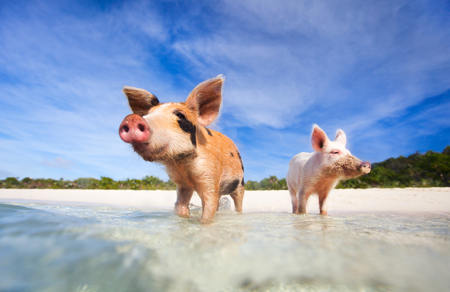 For the couple loves to be on the water: The Bahamas
The Bahamas is a playground for sea lovers. Made up of 700 islands and 2,400 cays, each as different as the next, this archipelago is centered around the Atlantic Ocean and the Caribbean Sea. When planning your honeymoon to The Bahamas, talk about what you want to do and pick an island that fits your itinerary! You can go sailing through the Loyalist Cays around Abacos, hit Nassau and party all night at Paradise Island's Atlantis resort, go diving in Andros' blue holes, swim with the pigs in the Exumas, relax on Harbour Island and Eleuthera's pink-sand beaches, or charter a boat and sail around Bimini's quiet island. No matter what you choose, The Bahamas have something for every pair of water-loving lovers.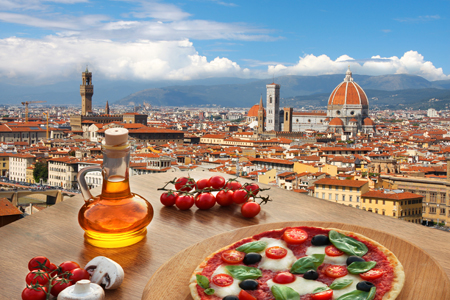 For the couple who loves to eat: Tuscany
If you haven't eaten your way through Italy… you haven't eaten. Every region in Italy is known for a specific type of food. In Rome, it's carbonara; in Liguria, it's ravioli; in Emilia Romagna, it's fresh pasta and Parmigiano, and in Campagnia, it's pizza. Head to Tuscany, however, and you'll be in a part of the world that celebrates gastronomy. A veritable maze of vast greenlands, hilly pastures, towering trees, quaint towns, and in most cases, dirt roads, there's not much to do in Tuscany except eat and drink. In addition to its flavorful pastas made with fresh vegetables grown right outside your door, early-morning bakery trucks with fresh-baked breads and pastries, and mom-and-pop restaurants serving their sacred family recipes, Tuscany is known for its peppery extra-virgin olive oils, pecorino cheeses, cured meats, and its delicate red wines (like Chianti Classico, Brunello di Montalcino and Vino Nobile di Montepulciano, to name a few)—all likely made by the guy next door.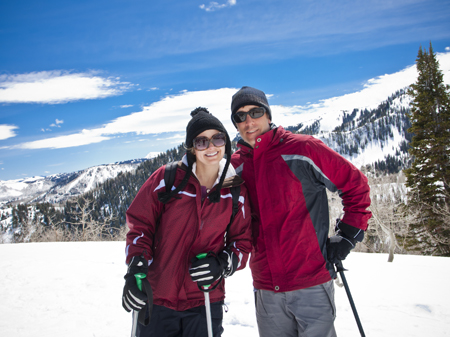 For the active couple: Park City, Utah
For another type of American honeymoon, couples that love the Great Outdoors should look no further than Park City, Utah. Tucked in the mountains high above Salt Lake City, Park City is beautiful all year round. Go in the winter and do what the locals do: play in the snow! Park City has the most luxurious ski-in and ski-out lodging in North America, 9,300 skiable acres, bobsledding at the Utah Olympic Park, snowshoeing at Canyons Resort, and the world's only ski-in distillery and gastro-saloon (High West!), and even the Sundance Film Festival. During the summer, it's a playground of hiking and biking trails, ziplines, horseback riding, hot air balloons, rafting, flyfishing and more. No matter when you go, its 100+ restaurants are some of the tastiest in the nation, the people are friendly, and the views are incredible. Park City is definitely a place for (adrenaline-seeking) lovers.
Did you know that you can set up a gift registry to make your dream honeymoon a reality? Both Honeyfund and Zola give your guests the option of contributing to your honeymoon- airfare, resorts, excursions, gear and more!
And once you register, send your guests to RegistryFinder.com, an intuitive search engine that allows your wedding guests to locate all of your gift registries in one place. With a few quick clicks, they'll have the perfect gift. But we're also here to help you- the the happy couple! Whether you need assistance setting up your gift registry, or are looking for fun ideas for reception games or alternative wedding send-offs, head over to our Give It blog for lots of wedding inspiration!