Planning a bridal shower should be as easy as possible. One way to make it easier? Come up with a theme to help give the décor, food, drinks, favors, and invitations some direction.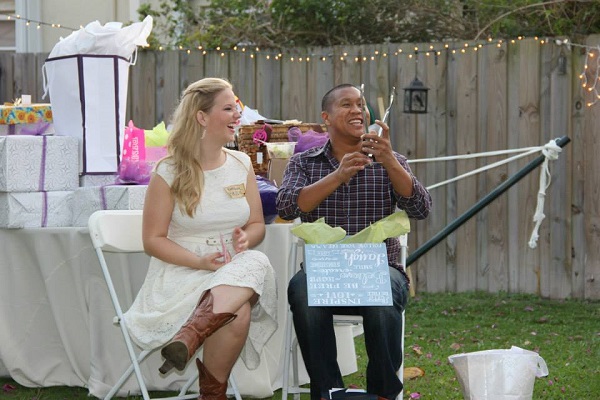 That said, with so many themes to choose from (some of which are so overdone), picking one that's just right for your bride is half the battle. If you don't have a theme in mind already, consider one of our tried-and-true options listed below. As a serial bridesmaid, I've helped plan showers with each of these themes so I can vouch for every one of them. They're so much fun!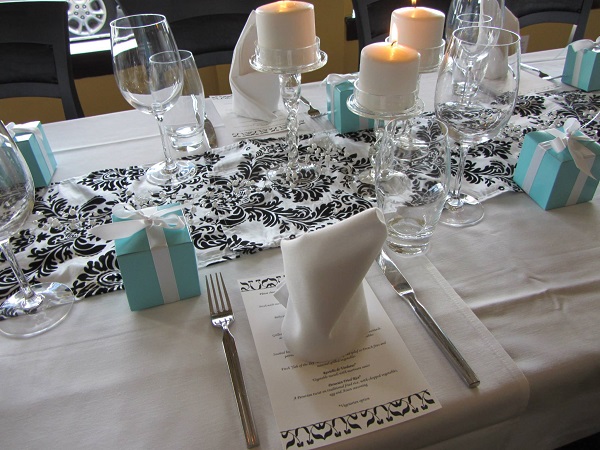 Breakfast at Tiffany's
This classic bridal shower theme is always a favorite. On top of that, it's an excellent excuse to wear your favorite LBD! I used this theme when I planned my first bridal shower for one of my very best friends, and it was so much fun to put together. The color scheme was Tiffany's blue, white and black, and you could see it in everything from the invitations to the décor. We told everyone to wear their favorite little black dress and pearls, and decorated a long white table with white hydrangeas, white candles, a black-and-white runner, diamond confetti and pearls.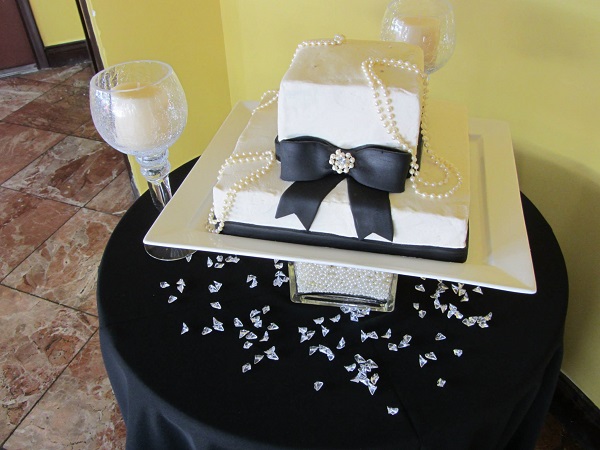 We had framed black-and-white photos of the bride and her bridesmaids around the room, and a two-layer cake in the same color draped with pearls to bring the food into the decorations. Each lady was given a cocktail at the door, and we asked the restaurant to come up with a custom, prix-fixe menu so everyone could enjoy a sit-down lunch. My favorite part of the whole thing was our party favors. We had vanilla and chocolate cupcakes made with plain Tiffany-blue icing, put a plastic "diamond" ring on top, and placed them all in little Tiffany-blue paper boxes with a white ribbon tied around it. All that was missing? A guy down on one knee to give it to each guest.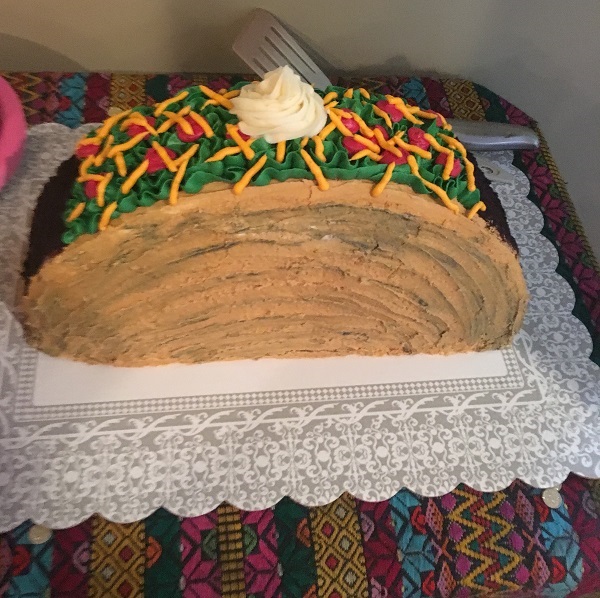 Mexican Fiesta
If you're going to throw a party, it might as well be a fiesta. And because a party is only as good as its guests, invite the groom-to-be, husbands and boyfriends and turn it into a couples shower! To bring in the Mexican theme, tell everyone to wear bright colors, hand guests a sombrero and a margarita at the door, and deck out your venue in picado banners and colorful confetti. Show the guys how fun bridal showers can be by filling a piñata with mini bottles, and to make sure they remember what the celebration is all about, blow up gold-foil balloon letters that spell things like "LOVE" and "FIESTA." For food, a taco bar, chips, salsa and guacamole are easy go-to's, and when it comes to the cake, contact your local bakery and order one in the shape of a taco. Pick your favorite bridal shower games and keep the margaritas, cervezas and sangria flowing. When the party's over, maracas or succulents are great favors that you can order in bulk, and you can add a personal touch by tying a note with "Muchas Gracias" printed on the front. Olé!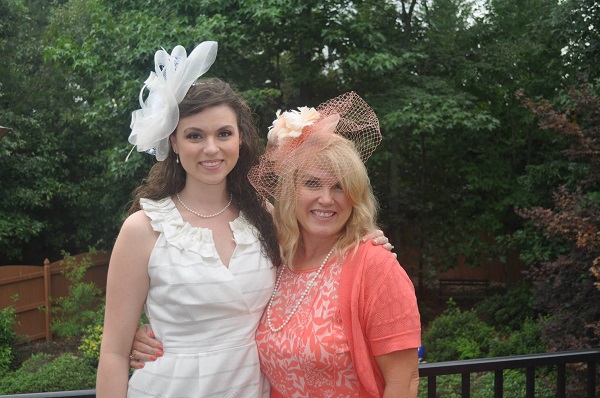 English Tea Party
Tea parties are nostalgic for many of us—they remind us of whimsical childhood afternoons spent dressing up and sipping imaginary tea with our favorite girlfriends and stuffed animals. Fast-forward 20 years, and you can turn those fond memories into a great shower theme, too. At this tea party, have your guests wear day dresses and hats or fascinators, deck out the venue in flowers and keep everyone full with tea sandwiches, pastries, both iced and hot tea, and a pastel-colored cake.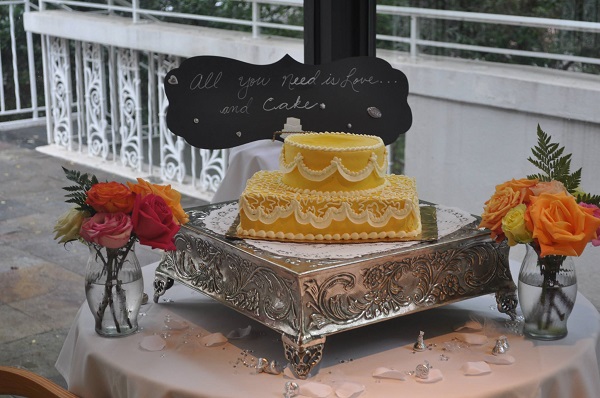 Play games and give out small tea infusers and a cute, inexpensive teacup as prizes. For favors, put little jars of jam with a custom message at every place setting. Since this bridal shower was in Georgia, we ordered peach jam jars from Etsy with the words "Spread the Love" on them, along with the date of the shower. Pinkies up, ladies!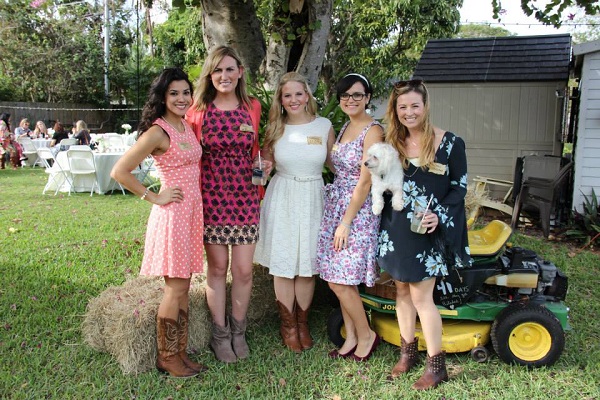 Southern Bride
You can take the bride out of the South, but you can't take the South out of the bride! For the country-lovin' best friend, throw an afternoon "Southern Soirée" with cowboy boots, sundresses, and if the weather's nice, outdoor tables and chairs. Fill a table with sweet tea, lemonade and white wine spritzers, and for food, put out grab-and-go platters of fried chicken or pulled pork sandwiches, salad, chips and fruit kabobs. Every Southern gal has a sweet tooth, so make sure the dessert table is on point with cookies, brownies, pie, and in our case, a s'more bar. Photo booths are always fun at bridal showers, and here, you can make your own with hay bales and fun cowgirl props from Amazon or Etsy. The result? A good, ol'-fashioned hoedown.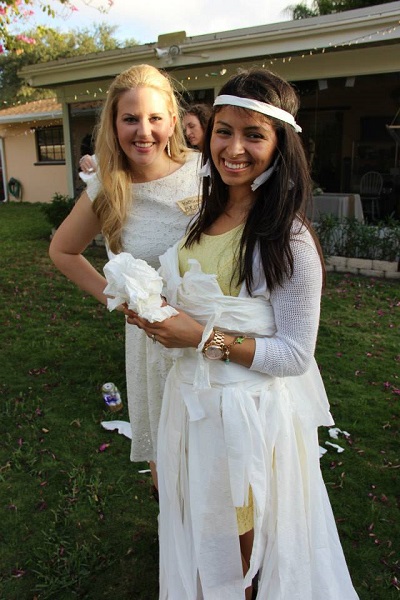 Planning a bridal shower?
Be sure to follow our blog for planning tips, gift ideas and more. And when it comes time to buy the bride-to-be a gift, use RegistryFinder to find her registry and give her something she loves.