Why I Loved Registering at Bed Bath and Beyond
So, I've officially come to realize that one of the best parts of wedding planning is getting to register!! Basically, my fiancé and I get to pick out a bunch of presents for ourselves, and our friends and family buy them for us?! Whoever established this tradition is my kind of people! 💃 🕺My fiancé Aaron was just as excited and couldn't wait to get his hands on a registry gun and go crazy. He was ready to add his Ninja Blender, (and in my opinion, other "nonessential" items), before I could add all the very essential items, such as a set of china.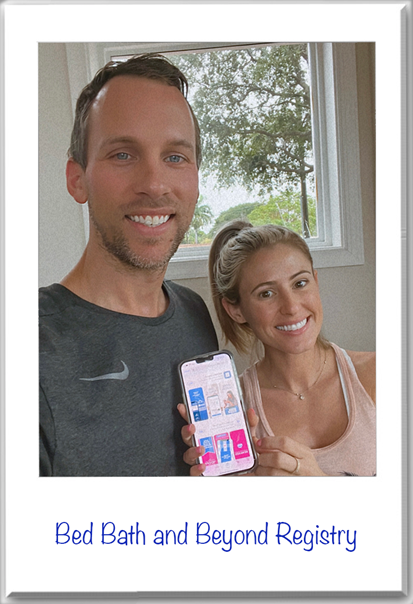 Over the years a ton has changed regarding the registering process! Technology has done away with the registry guns, and frankly even the need to go into the store. And from what I gathered during my registry-recon trip, Bed Bath and Beyond has nailed down their process to a science, making registering as easy and convenient as possible.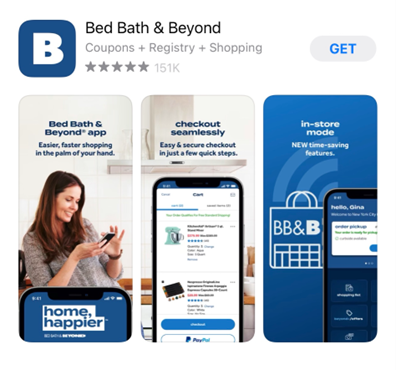 The first step was to create an account, which you can do on the BB&B website or the Bed Bath and Beyond mobile app! This 5-minute step was all I needed to do to begin my registry! We added a few must-haves to our registry before we even entered the store. To make sure you don't forget anything, the app has many reviews and recommendations; resources in the form of checklists, and even games like a "hit or miss" section, (You "swipe right" if you want this item added to the list!).
Another new update to the Bed Bath and Beyond registry experience is that your guests can "contribute" to large-items on your list! This takes any guilt out of registering for big-ticket items that you truly need (i.e. cookware sets, luggage, the iconic KitchenAid mixer, etc.). You can also add experiences like trips, culinary tours and more to your registry!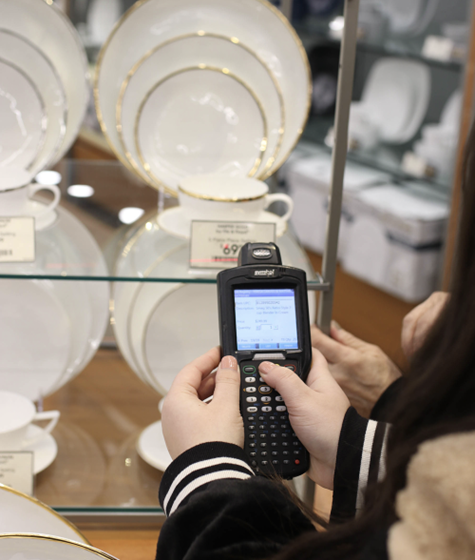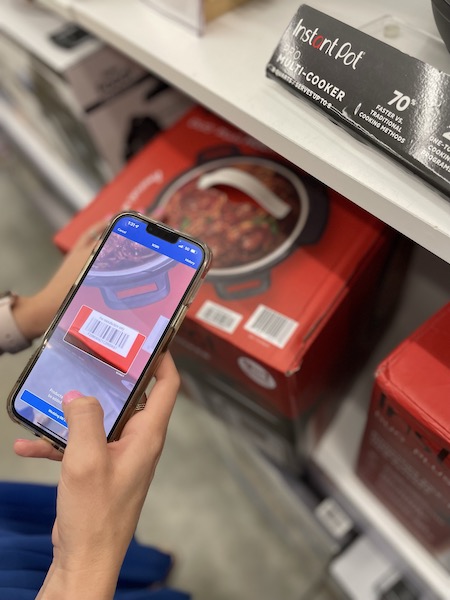 So above is a snap-shot of me scanning my crock pot's barcode from my phone. It was simple and incredibly fast, and I could easily edit things along the way if I needed to.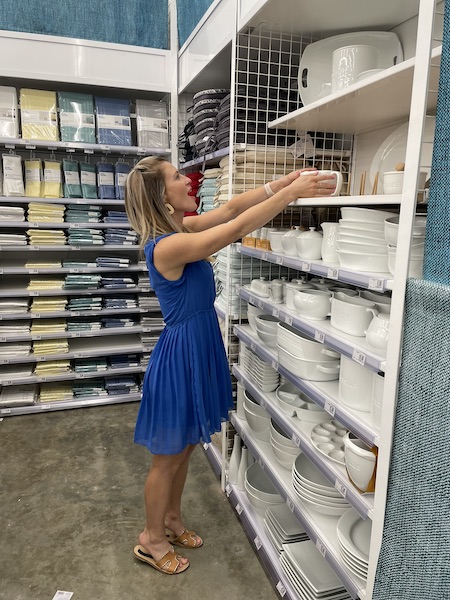 With the convenience of the app, many engaged couples may not see the need to head into the store…but I highly advise that you do! Truthfully, I can't remember the last time I stepped into a BB&B… and post-covid, I'm definitely in the habit of solely online shopping. But, it was a treat to see everything up close and personal. BB&B had so many more items in the store than I even realized! There was something very refreshing about being able to physically compare items and explore the store. I won't be surprised when a wedding gift arrives; I've avoided the risk of internet photos not reflecting the true quality of an item and I feel like I'm dodging a lot of post-wedding returns!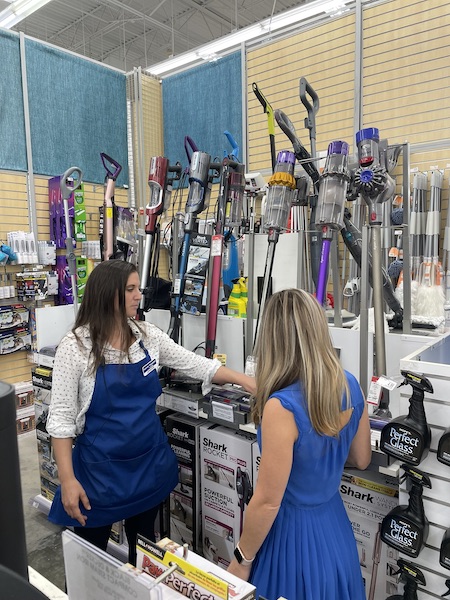 Additionally, the sales reps were extremely helpful in educating me on some of the products that were on the registry checklists. The store manager, Jennifer, was very knowledgeable and helped guide me to the vacuum that fits my needs the best, which ended up being one of their Dysons! Jennifer told us all about the unique features and why they were so TikTok famous! 🤩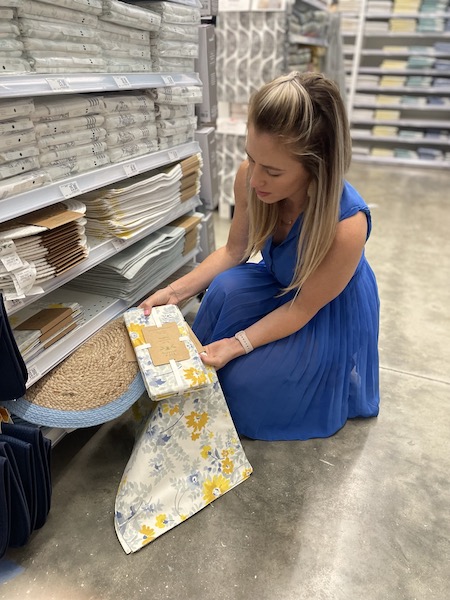 During our store experience, I also discovered some beautiful BB&B-owned brands! Amongst them was my personal favorite, Bee & Willow, which gave me beachy farmhouse vibes. Here's a photo of the table cloth, napkins and charger set I added to the registry; I can't wait to host some summer BBQs!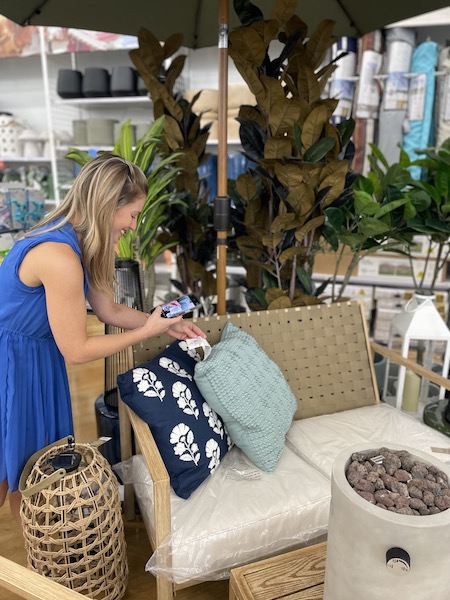 If you're anything like me, you may get home from the store and realize you really registered for more items than you really need, or you may have a change of heart on items. Luckily, BB&B has got you covered. You'll be notified when a registry item is about to be sent, and before it's shipped to your home you'll get to confirm that you still want the item! If not, you can apply the money to a more "priority" item, or you can just receive store credit to purchase something in the future! This really eliminates any returns you'll have to make- they've really thought of everything! 👏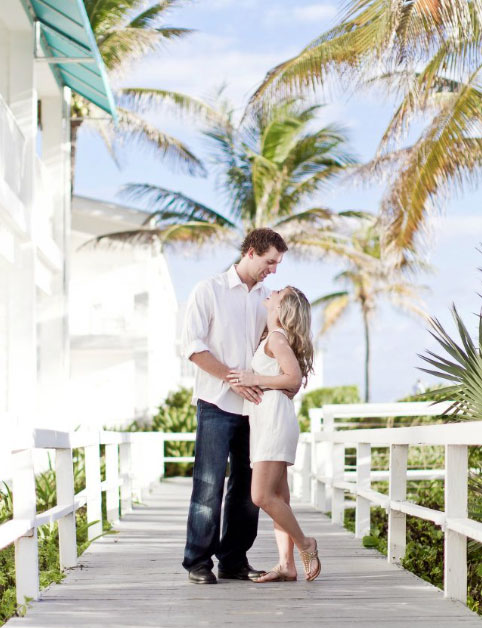 Not only is it easy and fun, BB&B offers fantastic rewards, such as great discounts and freebies! Subscribe to registry emails and check the app for limited-time offerings like the ad below!

For instance, when $500 is purchased off your registry, you get $100 back as a gift card! Don't miss out on free same-day deliveries, and look into the Beyond+ membership! I am loving so many things about this new app!
Thanks for joining my visit to Bed Bath and Beyond! Overall, I think I've enjoyed the new-and-improved way of registering. It's been one of my favorite wedding-planning "to-do's"… right up there with cake tasting! 😋🎂 Hopefully these tips will help those bride-to-be's out there feel confident when setting up their registry!
Comment below with your favorite registry items (essential or non-essential)! 😉
Congratulations!!