Being part of someone's wedding is definitely an honor. But it's also a big responsibility. Don't know what to do when you've been asked to be a bridesmaid or groomsmen? Follow our guide below and find out how to be the best one yet.
As a general rule…
Be a good friend:

This might be one of the most stressful years a betrothed couple will face. They'll need the support of their friends more than anything else.

Be a sounding board:

Venting. Crying. In-law frustration. Fighting. Money. During a wedding year, reasons to get emotional run the gamut. Be a readied sounding board (or drinking buddy?) so the bride and groom can get it out of their system when they need to.

Be honest:

Bridesmaids, this one is especially for you! A bride may come to you for opinions about wedding choices. Don't be mean, but if you have a concern about something she has chosen,

express that eloquently

as you help her think that through.

Be available:

Unless you have a

really

good excuse, the bridal party is basically expected to be at (and involved in) every part of the wedding year. If you work full time, think about how you want to/can spend your work vacation days.

Be fiscally responsible:

From your dress or tux, to the bachelorette weekend, bridal shower, bachelor party, hotels, gifts and more, a wedding year is expensive. Prepare accordingly so that you can keep the bride and groom happy and participate in all of their wedding festivities.

Check out

this post

for practical tips on bridesmaid budgeting.

Be punctual:

Don't be the girl or guy the couple has to worry about. Get your dress and tux as early as you can, and be on time to all the events and preparations!

Be a source of positivity:

No matter what stress comes the couple's way, be the person who makes them smile! A wedding year is so special, and you always want to remind them of that.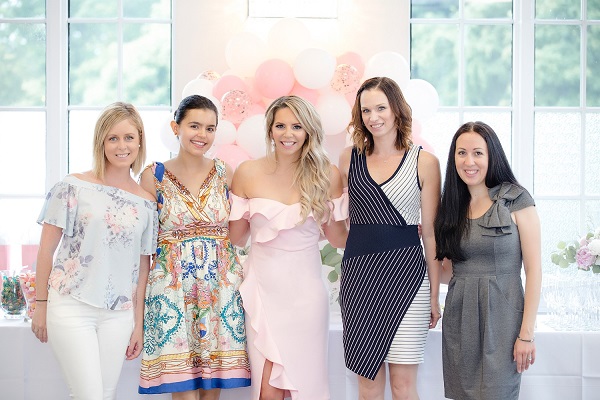 The wedding year…
Getting started: Talk to the bride or groom at the outset about what they expect of you. This will ensure two things—first, that you do what you're supposed to, and second, that you don't overstep your boundaries.
The engagement party: Traditionally, an engagement party is thrown by the bride or groom's parents. However, if the couple wants one and their parents won't or can't host it, it might be nice for the bridal party to take up the charge. This is in no way required, but if you're able, it's a nice thing to do. There are various resources online that can give you step-by-step instructions on how to host an engagement party.
The bridal shower: Again, this is not something that is required of bridesmaids, but over the years, it has become customary for the maid of honor and bridesmaids to host a bride's shower. The shower is typically done two or three months before the wedding, and can be held at a venue or in a person's home. If you're going to do it, do it right! Set your budget and let that determine what size and style of shower you can really throw. Once you discuss it with the bride, send out real invitations (not text messages or emails) with the couple's registry information, pick a theme (even if it's just a color scheme), prepare games and order a cake. As a bridesmaid, you don't actually HAVE to be the host, but it's expected that you will help in some way—even if that means taking care of one item, like the games or the cake, or contributing a little money to the occasion. If it's a couples shower, groomsmen, that goes for you, too. Head over to the Bridal Shower section of our blog for helpful tips, fun themes and delicious bridal shower menu ideas.
A few things to remember—first, planning and contributing to a shower together, as opposed to one person doing everything, will yield a better result. Second, make it all about the bride or couple, including any preferences picked for the shower. And finally… have fun!
The bachelor or bachelorette party: What bride or groom doesn't look forward to a night out or weekend away with his or her favorite people? Nowadays, it's more common for brides and grooms to do bachelor or bachelorette weekends instead of parties. Those obviously take more planning, as travel is typically involved. Four to six months before the chosen weekend, the maid of honor or best man needs to start talking to the bride or groom and members of the bridal party to plan out the occasion. In addition to hotel and travel planning, organize the weekend's activities (even if it's just barhopping), get themed shirts made and ordered, and plan fun surprises, like decorations for the house or hotel room you're staying in, party favors or a limo for a fun night out. Budget-friendly bachelorette party or extravagant weekend away? We've got you covered!
Wedding preparations: Throughout the wedding year, a bride or groom may call on you to help pick out the wedding dress or tux, write their vows, collect addresses for invitations or, if you live in the same town, do DIY in advance of the big day. Be there for them! As part of their bridal party, you're there to help.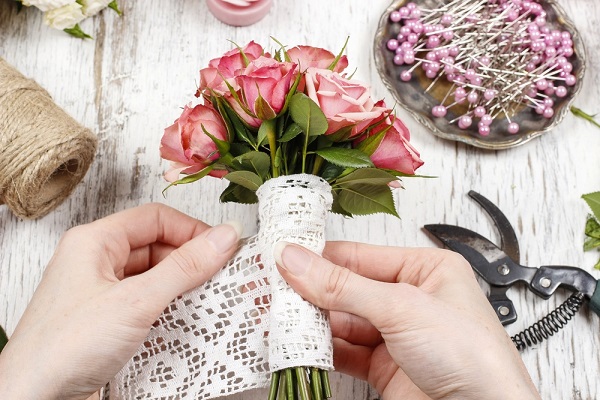 The wedding week…
Last-minute preparations: It's almost the big day, and for many couples, this is when the real stress sets in. Family members are coming in town, there are tons of last-minute details to do that you can't do any earlier than the week of, there are final deposits to make, and when you combine that all with the nerves of, you know—getting married—it can be overwhelming. If you can manage, be available that week to help make favors, finish DIY projects, create the seating chart or just to feed them copious amounts of wine and beer.
Speeches: If you're a maid of honor or best man, you have a speech to give! Hopefully you've been working on it before this point, but now is the time to wrap it up. Don't go on the fly! It's ALWAYS better to at least have some notes jotted down to calm those in-the-moment nerves you won't expect. Check out these tips for writing the perfect Best Man or Maid of Honor speech.
Fittings and alterations: Early that week, make sure your dress, tux, accessories and shoes are all good to go. The couple will have no patience for you dealing with this once the festivities begin.
Travel: When planning for this week, remember that it might be cut short by wedding travel time! Run your at-home errands early, and confirm your travel plans with the man and woman of honor so they know when you'll be there to help.
The night before the wedding: It's time for the rehearsal and rehearsal dinner! Attend both and help with the flow of the evening. The whole bridal party should make it a point to work the room and talk to guests to keep them entertained. When it's over, go to bed. You all have a long day ahead!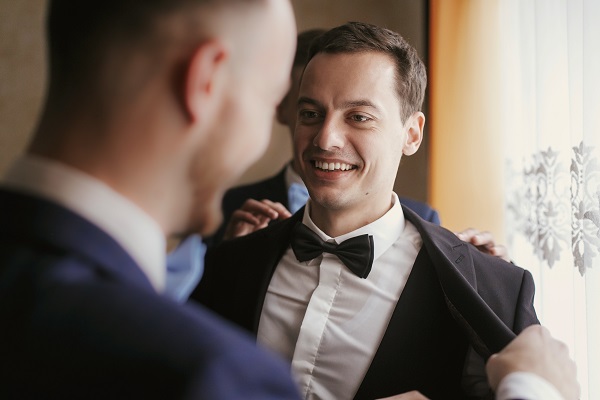 The wedding day…
It's game time! Let's do this. Whenever the bride or groom wants you to be there on the wedding day, be there 15 minutes earlier. (If you come with coffee, donuts or a bottle of Champagne, even better.) Put on good music while everyone is getting ready and keep the bride or groom in good spirits, especially if he or she is nervous! Get dressed and ready, and help others do the same. Pose for "getting ready" photos. Carry anything the bride or groom needs you to carry. Repeat again and again how excited you are for them.
Then, when the time comes,  walk down the aisle. Be presented at the reception. If you're a maid of honor or best man, give a speech. Dance. Eat. Drink. Have fun. Two of the most important people in your life just got married, and you were lucky enough to be a part of it! That deserves celebrating.