'Tis the season for a little (or a lot) of bling! Every Christmas, a few new engagement rings and a lot of wedding plans scroll past on my social media timelines. Maybe I'm just hyper aware because, on Christmas Eve 2014, Jon asked the four words I'd been dreaming of hearing for months: "Will you marry me?". And the next month, I asked my six best girlfriends the five words they'd been dreaming of hearing (okay, maybe that's a little exaggerated, but I promise they were excited): "Will you be my bridesmaid?"
But of course, it wasn't quite that understated. I'm a big fan of giving gifts and throwing parties and telling people all the reasons I love them. Asking my best friends to be a part of our bridal party seemed like the perfect reason to do all three at once! (You'll read more about that in our ideas listed below.)
Your girls have been by your side through thick and thin, what my friends always call the "mountain and valley moments of life". You want them to feel honored and appreciated as you ask them to stand up with you on one of the highest mountaintop moments: your wedding day. It doesn't have to be elaborate or over complicated or too crazy. Like with most things in wedding planning, there's something for everyone. Our ideas below are made to fit any budget, any time restrictions and any level of involvement you need them to be. 
Time Together
Give the gift that will probably mean the most and that won't be as accessible once you're a full time wifey: quality time with your girls. Invite them out to lunch and pick up the bill. Tell them the reasons you admire them and are so thankful for their friendships. Then give them a small token like flowers or a card. This was one of the routes I chose when asking my girls to be in our wedding. It was simple, but meaningful and it gave us plenty of time to dream and gush about wedding plans!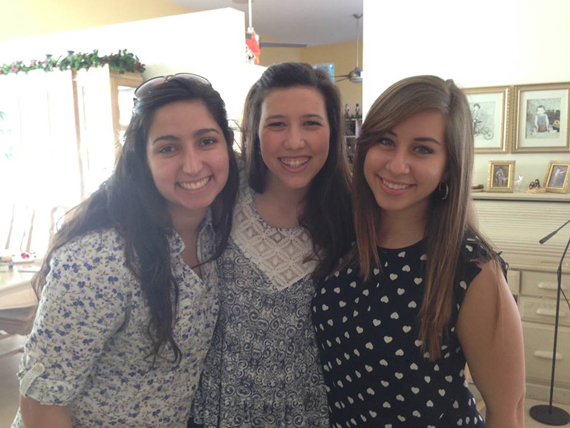 Personalized Gifts
I'm a sucker for anything personalized and I think your friends will be too. It means you went the extra mile in thinking about them and today you can have just about anything personalized for your bridesmaids. I opted for a handmade card with their names inside and a note listing all the reasons I knew they'd be the best bridesmaid.
Think about useful and personal gifts as well. When my sister-in-law was getting married, she mailed me a hanger with my name on it–perfect for hanging my bridesmaid dress up on the wedding day. Sites like Etsy are full of personalized coffee cups, travel mugs and drink tumblers with witty sayings and pretty hand lettering.
Gift Boxes/Wedding Day Survival Kits
You don't have to limit it to just one gift! Gift boxes or wedding day survival kits can be filled with lots of fun wedding themed goodies. My cousin, who's wedding was a blue and white striped soiree, gifted me with navy and white treats in an adorable box when she asked me to be her Matron of Honor. You can include nail polish, your favorite wedding movie like Bride Wars or The Wedding Planner, a photo of you and your bestie, a photo of the dress (if you've already chosen one for your 'maids) mini bottles of champagne and Ring Pops in your bridesmaid gift box. Check out Pinterest for a ton of DIY gift box ideas!
Jewelry
While jewelry is usually a safe bet for your day-of bridesmaid gift, why not give it a little early so your girls can enjoy wearing it before the wedding? Ask your friends to help you "tie the knot" with knot stud earrings or a knot bracelet like these.
Bring the personalization in again by gifting your girls with a monogram or initial necklace. Keep it simple and small and they'll be able to wear it with their dresses on the wedding day.
Think outside the box and give a cute watch when you tell them "It's TIME for me to walk down the aisle."
Treats
Not everyone will be sweating for the wedding at the same rate you the Bride will be, so indulge your bridesmaids! Give the gift of cupcakes or cookies, like this "Will you be my bridesmaid?" cookie that harkens back to the school days of "Check yes or no".
If your crowd loves coffee, pick up a few bags of your favorite brew and gift it in a personalized bag or tin. You could even add a few bottles of your favorite iced coffee! Pair it with one of the personalized mugs mentioned above so they can enjoy a freshly made cup right away.
It's your wedding so you're allowed to be cheesy and if that's your choice, I highly suggest this wine as a treat for your future 'maids: "Wine not be my Bridesmaid?" Make it even more fun by adding a sparkly wine glass!
It may be your big day, but your girls will be the ones wearing the dress you choose, helping you bustle your dress and leading the party on the dance floor at your reception. They will be a big part of helping your wedding vision happen so take some time before the wedding to let them know how much they mean to you.
Our GiveIt blog is also full of resources for your bridesmaids to be the best at their jobs. From hosting showers to aiding in your DIY wedding dreams, we've got them set up for success!
And once you've set up your wedding gift registries, be sure to refer your guests to RegistryFinder.com where they can find all of those registries in one place!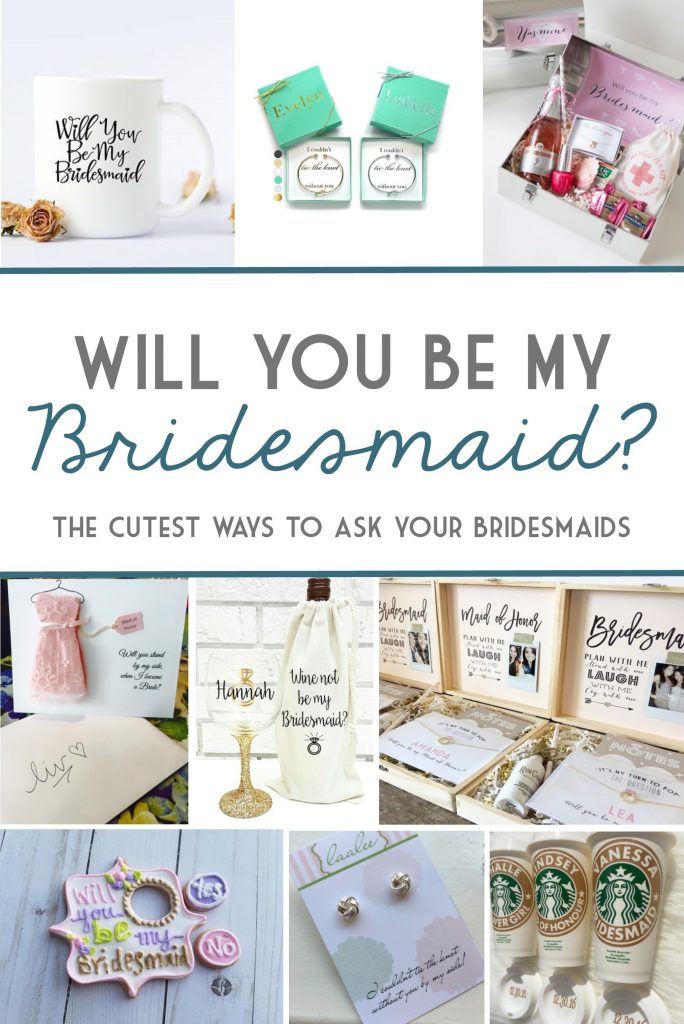 This post contains affiliate links. We may be compensated if you make a purchase by clicking on one of the links. Thanks for your support!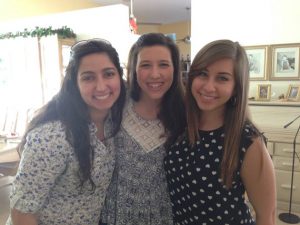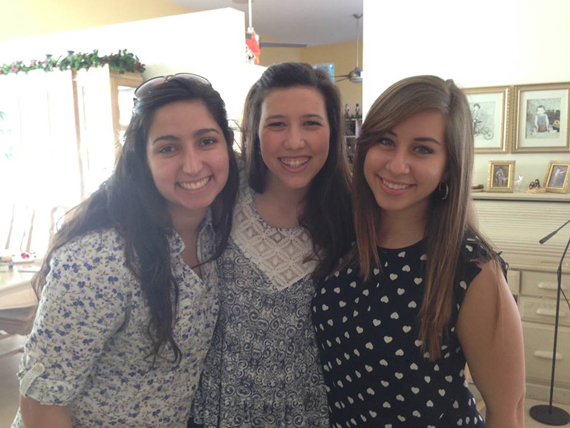 Written by Sami Moss, whose love languages are giving gifts, receiving anything monogrammed and coffee dates with her besties.